American Rapper Soulja Boy Drops Track Dedicated to Cryptocurrency and Bitcoin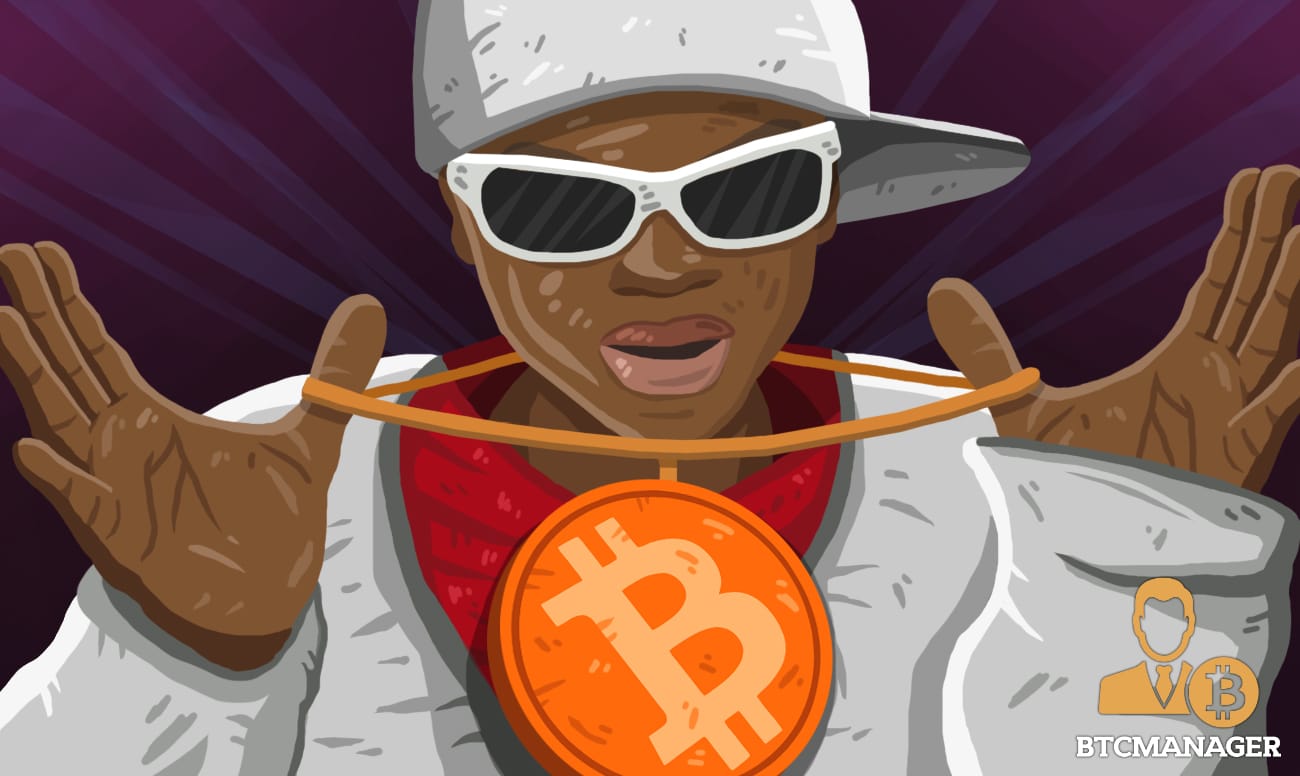 American rapper Soulja Boy's new album Young Drako released October 4, 2018, contains a track dedicated to the largest cryptocurrency on the market, bitcoin. The track 'Bitcoin' is listed fourth on the album and makes direct claims to the amount of money the artist has purportedly earned off the digital currency.
From the lyrics itself, it is evident that Soulja Boy has decided to not delve into any detail surrounding the cryptocurrency industry. Given the complexity of the technology though, it is easy to see why Soulja Boy steered away from the nitty-gritty in his music.
Cryptocurrency in Lyrics
Soulja Boy is not the only famous artist, or even the only rapper, to have dropped references to cryptocurrency in his lyrics. On August 31, 2018, Grammy award-winning rapper Eminem mentioned bitcoin in a new album titled 'Kamikaze.' The track in question, 'Not Alike,' hinted at the overwhelming popularity of this new crypto asset class. "Remember everybody used to bite Nickel, now everybody doing bitcoin," sang rapper Eminem.
Soulja Boy's 'Bitcoin' track, on the other hand, talks about making "100 racks off of bitcoin". In colloquial, non-rapper terms, this means that he has made $100,000 from his investment in the cryptocurrency. More specifically, each 'rack' he references is another term for $100. A couple of lines later, he mentions that he spent "6,000 on the bitcoin." Unlike the previous sentence, however, there is no way to calculate precisely how much bitcoin he purchased for that much money.
Nevertheless, given that Soulja Boy (repeatedly) states that he made $100,000 off the cryptocurrency, it would be safe to assume that he's referring to the bull run experienced towards the end of 2017. Of course, whether or not Soulja Boy owned any bitcoin at all is up for debate.
Further along in the rap, Soulja Boy also referenced the popular bitcoin 'lambo meme' in his line "I will be so fresh when I pull up new foreign." He then confusingly referenced PayPal and Square Cash, saying that he was keeping an eye on his 'bands' ($1,000) through those applications.
Cryptocurrency Adoption in Music
The music industry has surprisingly been one of the earliest adopters of cryptocurrency. American rapper 50 Cent was the first to accept bitcoin as a payment method in 2014 shortly after the launch of his new album, Animal Ambition. He earned roughly 700 BTC from the stint, which went forgotten for the most part until a realization struck him January 2018.
In an Instagram post published January 25, he said "I'm a keep it real I forgot I did that shit. Lol."
When news broke that 50 Cent owned millions of dollars worth of cryptocurrency, investigations revealed that the bitcoin in question was liquidated during his bankruptcy. Nevertheless, he held his ground as an early adopter. "I did not publicly deny the reports that I held bitcoins because the press coverage was favorable and suggested that I had made millions of dollars as a result of my good business decision to accept bitcoin payments," he concluded.