Analysts compare growth potential of Galaxy Fox, Wall Street Memes, and PEPE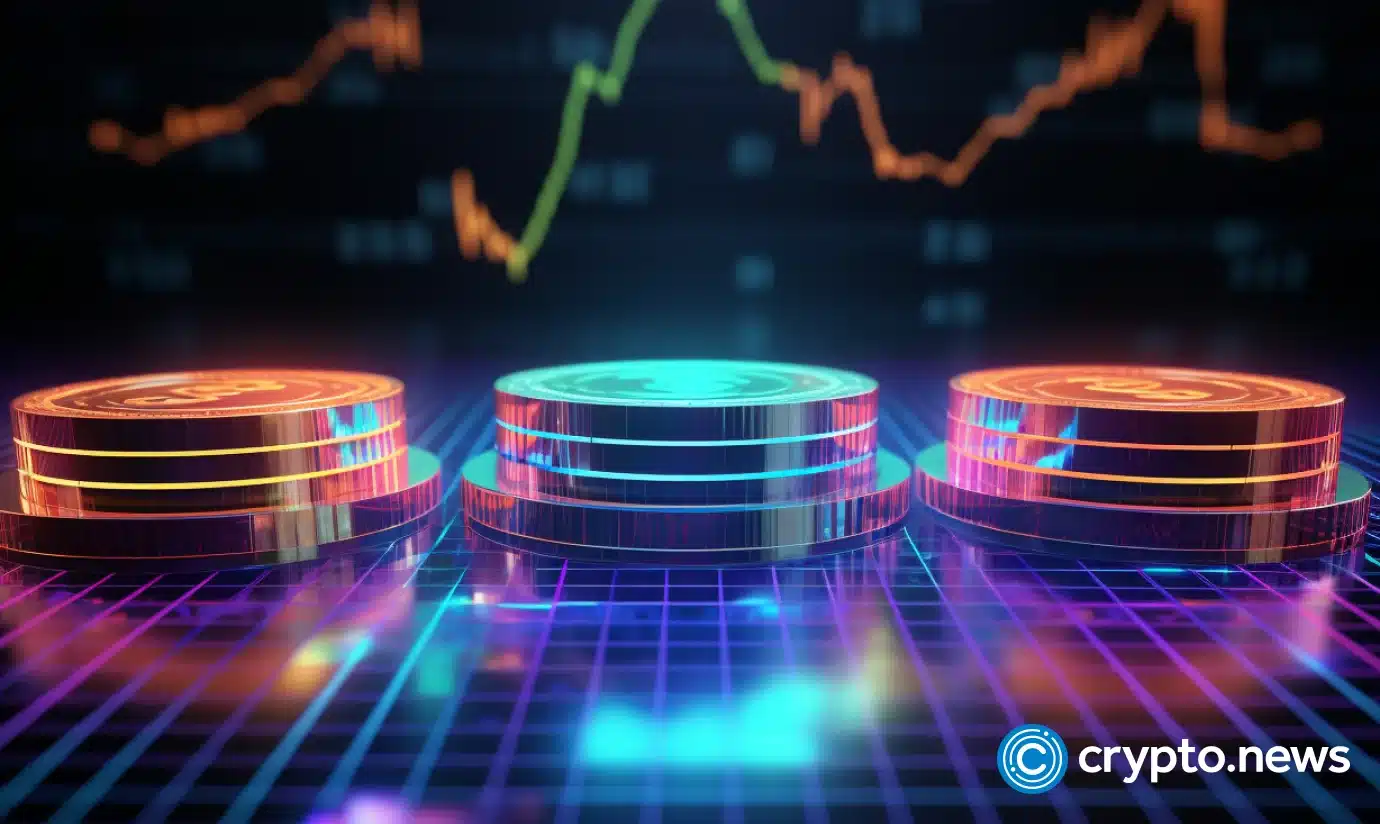 Three popular meme coins – PEPE, Galaxy Fox, and Wall Street Memes – have been trending in the recent crypto rally. However, investors are more interested in how they will perform in the next bull cycle. This article will look into their features and provide insights into which ones are worth considering for investors.
Wall Street Memes is down 50%
Wall Street Memes (WSM) became popular as one of the top ICO presales in 2023, raising over $25 million in just four months. According to Wall Street Memes CoinMarketCap data, the token had a market cap of $45 million and was ranked 421st.
One of Wall Street Memes' notable features is its rewards. Wall Street Memes were created to reward WSM token holders. The token has faced heavy bearish momentum after it reached its all-time high of $0.07971.
WSM price is down 52% over the last 30 days, reaching $0.02484304 in October. The sharp decline highlighted the growing bearish pressure and hints at further price drops in the future.
Analysts bullish On PEPE
In April 2023, PEPE quickly grew to compete with Dogecoin (DOGE) and Shiba Inu (SHIB).
The surge in popularity drove PEPE higher, pushing prices by more than 7,000% to a peak of $0.000004354 in May before a major price retracement.
PEPE's market cap reached an all-time high of $1.8 billion. Even so, the PEPE uptrend was short-lived because it lacked utility. 
PEPE has been subjected to intense bearish pressure, causing its price to fall to a low of $0.000001173. Similarly, PEPE's market cap has fallen to $489 million as of October 2023.
Nevertheless, some market analysts have remained bullish about the future of PEPE, considering its deflationary model. As a result, experts predict PEPE will reach $0.000001601 in the coming months.
Can Galaxy Fox compete with Wall Street Memes and PEPE?
Galaxy Fox aims to combine the best of meme coins and utility tokens. It is built on a deflationary mechanism and token burn to counter the volatility of meme coins.
The goal is to reduce the supply of Galaxy Fox's token, GFOX, which could increase its price over time.
Moreover, Galaxy Fox offers utility in the play-to-earn (P2E) gaming ecosystem. The P2E gaming market has been growing steadily, and Galaxy Fox is designed to tap into this growth.
Its combination of meme coins and P2E gaming utility is why investors are also exploring GFOX.
Galaxy Fox plans to release 3000 rare NFTs during its presale, which will only be available to GFOX holders.
Currently, the platform is in the initial stage of the presale, and its value is $0.00066.
Learn more about Galaxy Fox (GFOX) here:
Visit Galaxy Fox Presale | Join The Telegram Group | Follow Galaxy Fox on Twitter 
Disclosure: This content is provided by a third party. crypto.news does not endorse any product mentioned on this page. Users must do their own research before taking any actions related to the company.