Ankr (ANKR) Web3 Infrastructure Provider Launches Token Staking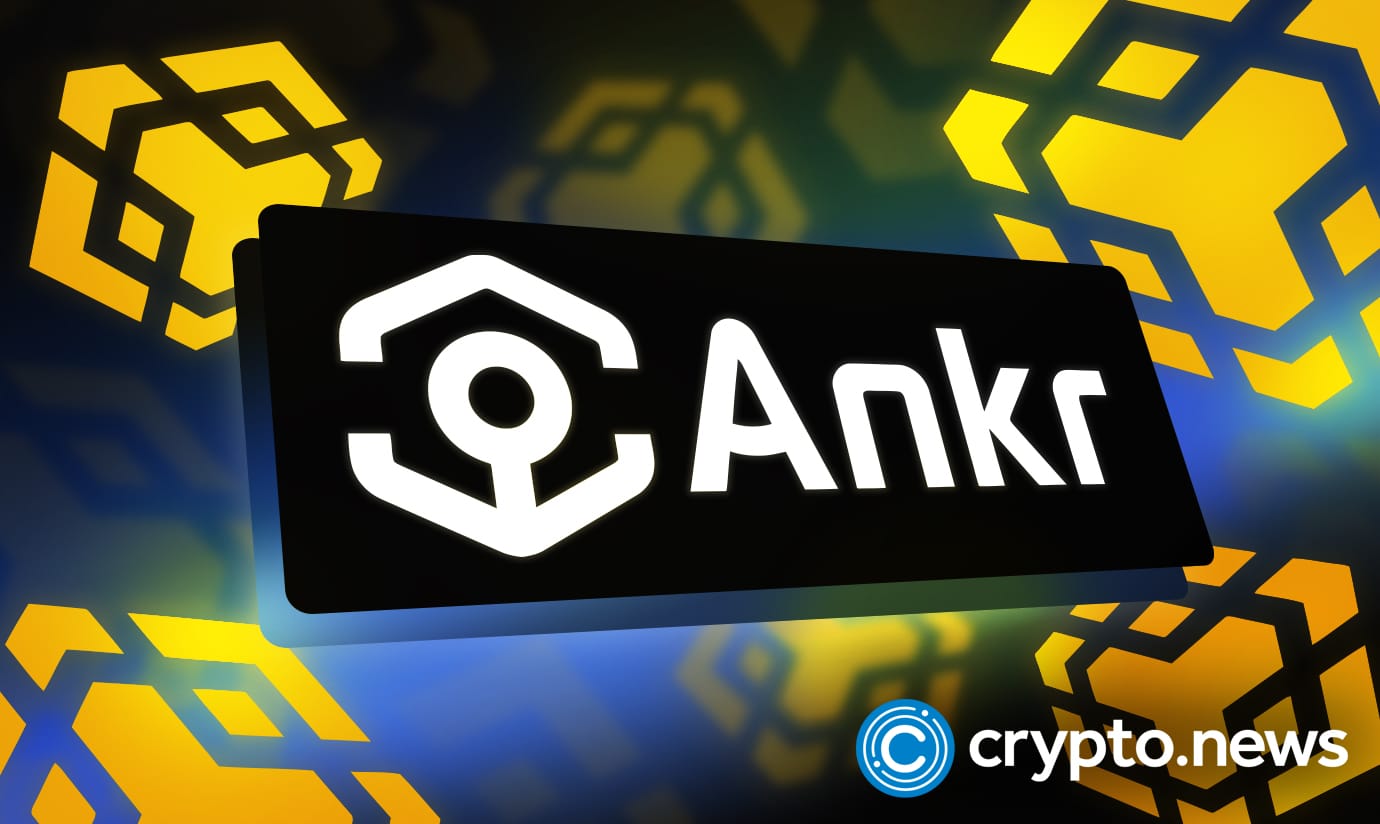 Ankr (ANKR) has announced the integration of the token staking feature into its infrastructure layer, making it possible for Web3 users to earn a share of the fees paid to node operators via staking.
Ankr Now Supports Staking
Ankr (ANKR), one of the world's leading Web3 infrastructure providers, has successfully implemented the staking feature on its platform, making it possible for node operators on the Ankr network to offer their users staking service.
With the novel implementation of the staking feature on Ankr's infrastructure layer, Web3 users, will, for the first time ever, now be able to stake supported tokens to both full and archive nodes on blockchains to receive part of the fees paid to node operators for providing users with access to distributed ledger technology networks via Ankr.
For those who are unaware, the Ankr Network offers blockchain projects the infrastructure they need to run in a fast and frictionless manner by bringing together a global network of operators that run enterprise-grade nodes with Web3 developers, decentralized applications, and businesses to facilitate crypto transactions.
A Huge Milestone
Ankr recently completed the Ankr Network 2.0 upgrade, an achievement that marked the transition of the project from a centralized system to a fully decentralized Web3 infrastructure protocol. The move has effectively put Ankr in a class of its own as the largest decentralized infrastructure provider in the industry and the only enterprise-grade decentralized infrastructure provider.
Greg Gopman, Chief Marketing Officer at Ankr said:
Today marks a monumental achievement for Ankr. One where we have moved from a centralized infrastructure provider to a truly decentralized protocol solution, where token holders can contribute and earn across the network with us. This puts Ankr in a class of its own, as not only one of the best technology companies in the industry but one of the best pure plays for aligning with Multichain growth across Web3.
The rollout of ANKR token staking gives both node providers and ANKR token holders the opportunity to contribute to the growth of Web3 systems via staking. Ankr boasts more than seven billion traffic requests daily.
Specifically, the Ankr Network currently handles more than 80 percent of blockchain traffic on Polygon, Fantom (FTM), and BNB Chain and it's aiming to become the market leader on Ethereum too as the network continues to make significant progress in its proof-of-stake (PoS) journey.
Importantly, the Ankr team has made it clear that node providers must self-stake a minimum of 100,000 $ANKR tokens (as an insurance deposit) on their node to earn the right to serve RPC traffic coming to the Ankr platform. Additionally, token holders will also be able to signal support for individual node providers on Ankr by staking ANKR tokens to back the chosen node.
By delegating ANKR to node providers, community members play an active role in discerning which service providers are reputable, performant, and worthy of a reputational boost. Once their nodes are serving blockchain request calls coming to Ankr Network, node providers are able to receive ANKR rewards for every request served.
The staking rewards are broken down as follows:
70 percent goes to the node – broken down into 49 percent for the staking insurance pool (individual stakers) and 51 percent for the self-stake pool (node operator)
30 percent goes to the Ankr Treasury, which is controlled by the Andr decentralized autonomous organization (DAO).
The distribution of Ankr nodes across the world enables the network to achieve very low latency and it also allows the free market to influence the location of nodes.