Ankr: Offering Web3 Developers the Tools they Need to Build Innovative Solutions in Record Time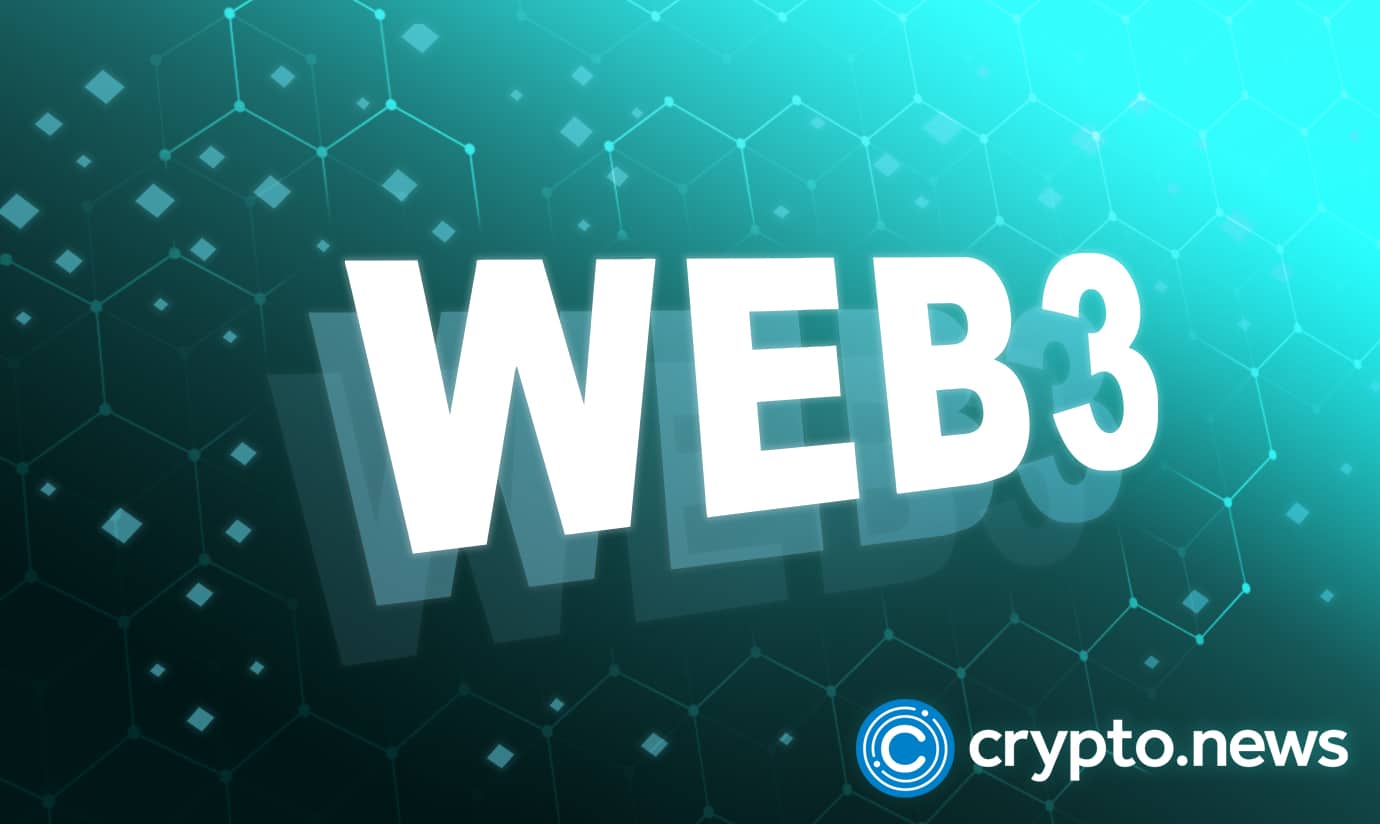 Ankr is making life easier for enterprises and Web3 project developers by offering them highly functional and reliable tools they need to quickly take their products or solutions from the vision stage to finished, cutting-edge systems. 
Web3 Momentum Unstoppable
While a good number of businesses in the real world are yet to latch on to the Web3 bandwagon, forward-thinking brands from Nike to Mastercard and several others, have started exploring the potential of the decentralized internet.
In the blockchain ecosystem, Web3 organizations and projects have begun popping up left, right, and center. More importantly, these initiatives scale quickly, ensuring they always remain relevant to onlookers. This poses strong competition to Web 2.0 companies without a viable Web3 strategy.
Josh Neuroth, the Head of Product at Web3 infrastructure platform Ankr, says:
"Just like how every company is already a tech company, someday every company will be a Web3 company."
While a vast array of established Web2.0 companies understand that the future of the internet is decentralized and see huge potential in Web3.0, the challenge, however, is how to formulate a viable strategy to ensure their businesses can survive that transition.
It must be acknowledged, that there are certain barriers to entering the Web3 environment. An enterprise can spend hundreds of engineering hours on running its own node or an error-prone service. Those aspects can consume valuable time and resources unrelated to the solution being developed.
For instance, setting up a network node may seem like a simple endeavor on paper. However, it can pose various tricky challenges, including management difficulties, managing resources, site reliability engineering, and more.
Similar to other aspects of building online technology, centralized solutions also pose various issues, including the introduction of a central point of failure, inefficiency, and more.
In essence, anyone who is serious about Web3 development will need to look into decentralized solutions, including those for node management and overall infrastructure building. A service like Ankr can provide the fastest path to all Web3 developers
Ankr Accelerating Web3 Adoption
Finding an infrastructure provider that embraces complete decentralization is a crucial task for Web3 builders and earners.
Ankr is in a strong position to become that go-to provider, as it offers a multi-chain toolkit and notes tremendous growth in the industry.
Ankr provides builders looking to access the decentralized web with a solid suite of tools. It enables users to easily deploy validator and developer nodes, benefit from API endpoints, and engage in staking activities on Eth2.0 and other chains. All of these are further fine-tuned by Ankr to offer users access to the complete Web3 ecosystem and its individual parts.
With more than seven billion RPC requests to various blockchains every day, there is an insatiable demand for decentralized infrastructure solutions, and Ankr enables builders to develop new Web3 projects by accessing existing nodes, as it serves as the 'AWS for blockchain and Web3.'
Presently, Ankr's solutions are the lifeblood of more than 50 proof-of-stake (PoS) blockchains. These networks benefit from an industry-leading global node delivery system and RPC aggregation, enabling Ankr to facilitate over two trillion transactions in the Web3 environment every year.
It's worthy of note that established blockchain networks such as BNB Chain, Fantom, Polygon, and more, rely on Ankr's services.
Ankr even-wrote Binance Smart Chain for Binance's BNB Chain 2.0 upgrade, as well as the Errigan upgrade, Archive Node upgrade, and the BNB Chain Application Sidechain (BAS).
Ankr's solutions are suitable for various projects, including decentralized finance (DeFi), Web3, and more. With a healthy globally distributed node infrastructure, Ankr has established itself as a solid foundational layer for the digital economy and decentralized internet.