Apple CEO Tim Cook Confirms the Company Sees Potential in the Metaverse Space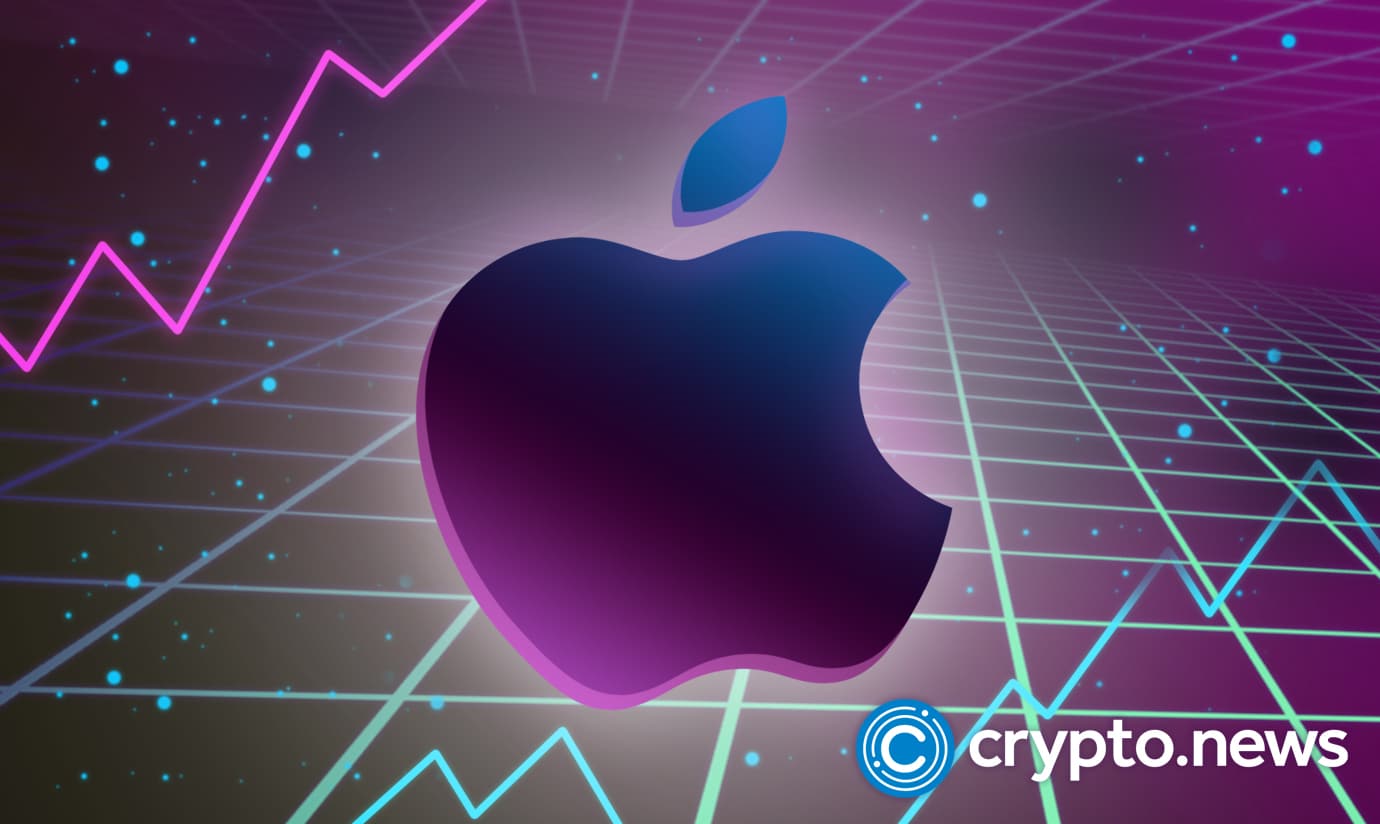 Apple CEO Tim Cook in a recent investors call said that Metaverse applications have a lot of potential and that the company is actively investing in augmented-reality developments on its products.
Apple Investing in the Metaverse
Shortly following Cook's comments during the firm's Q1 2022 earnings call, the price of Apple stock jumped in after-hours trading.
Cook added that he sees considerable potential in the Metaverse. Specifically, Cook was replying to a question about Apple's opportunities within the Metaverse.
He said:
"We see a lot of potential in this space and are investing accordingly."
Adding:
"We're always exploring new and emerging technologies and I've spoken at length about how it's very interesting to us right now."
For the uninitiated, the Metaverse is essentially a virtual universe that enables users to socialize in a digital way. Some of the leading Metaverses today belong to projects such as Decentraland (MANA) and The Sandbox (SAND), among others.
While users can access the Metaverse through web browsers, it is best experienced with virtual reality (VR) and augmented reality (AR) devices.
At the time of writing, APPL's price sits at $159.22 during regular trading hours. However, data from after hours trading indicates the price of the stock to be $167.23. Whether the Metaverse news is the sole reason for APPL's stock price rise remains to be seen.
Companies Betting Big on the Metaverse
While the idea of living in a virtual might sound a little outlandish to many, it is not beyond the realms of possibility seeing the rapid growth of social media platforms over the past decade.
To date, several high-profile tech firms have already expressed their desire to be involved in the Metaverse economy.
Most famously, social media juggernaut Facebook rebranded to Meta to indicate the company's new vision which focuses on creating an immersive Metaverse for all its users.
Similarly, several sports brands have also shared plans of building in the Metaverse.
For instance, on January 22, BTCManager reported that Adidas had partnered with Prada to auction an NFT to foster the Metaverse ecosystem.
At press time, the total market cap of Metaverse tokens stands at $16.3 billion, according to data from CoinGecko.