Are You Maximizing Your Bull Run Gains?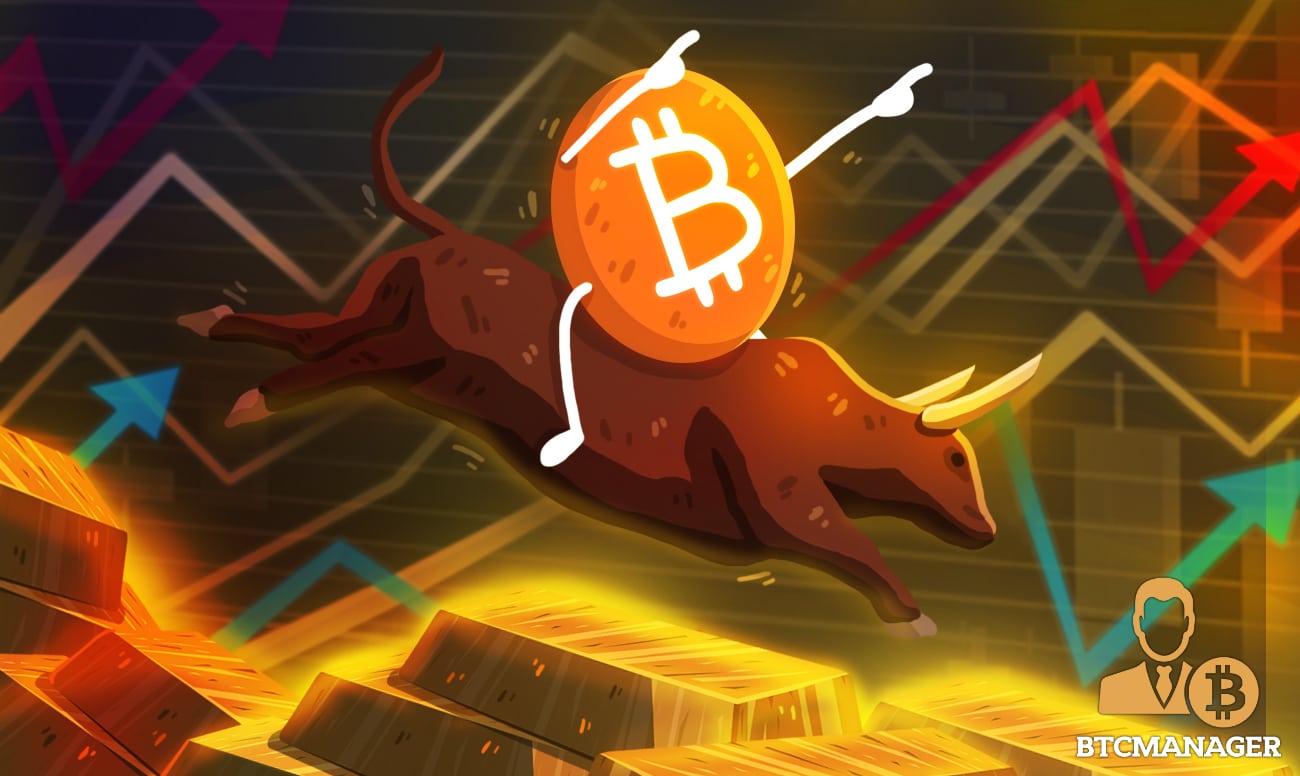 Right now, it is quite clear that the cryptocurrency industry is in the middle of what is best described as a bull run — that is, a period of rampant growth and appreciation. 
In the last several months, most cryptocurrencies have seen their values multiply, while the number of opportunities has skyrocketed, thanks to the huge wave of innovation seen across the decentralized finance (DeFi) space. 
Savvy investors are seeing their yields soar to ever-greater heights, while those with an eye for opportunity are thriving. However, a large proportion of cryptocurrency holders and users are still not making the most of what is available to them — but with a few small changes, could still dramatically improve their returns.
With this in mind, we take a look at three often overlooked ways to maximize the opportunities this bull run offers with very little effort. 
Consider Farming
In case you're not yet aware, the last year has seen an explosion in the so-called "yield farming" space — that is the ecosystem of platforms and protocols that help users generate a yield from their underutilized assets. 
In this time, we have seen the development of dozens of yield farm platforms, most of which are duds, while a small handful have grown to become incredibly popular platforms for those looking to put their assets to work and generate a return. 
Among these, YeFi has emerged as arguably one of the most prominent — thanks to its generous rewards and support for a wide variety of asset types. The platform is unusual among yield farms in that it supports several of the most popular digital assets, including Bitcoin (BTC), Ethereum (ETH), and Tether (USDT), and also provides additional rewards for those that stake their Filecoin (FIL), YottaChain (YTA), and YeFi (YEFI) coins.
https://t.co/xP3o61e2dl supports staking YEFI, FIL, BTC, ETH, BNB, USDT and YTA to generate passive income with more than 50% APY. Safe and you can withdraw the profits anytime. What crypto would you like us to support next?

— YeFi.one (@yefi_platform) August 3, 2021
It also currently offers some of the highest yields around, making it a no-brainer for beginners looking to get started as soon as possible. 
Yield farms can be an excellent choice if you've got idle assets in your portfolio that aren't being actively used for trading, staking, or some other purpose. With yield farms, these assets can be used to generate a return without needing to risk liquidation or take on any additional volatility risk. 
With that said, it's important to do your due diligence before participating in a yield farm — paying particular consideration to its reputation and security.
Give Play-to-Earn a Shot
First popularized by Axie Infinity in 2020, the term "Play-to-Earn" now fits a wide variety of blockchain-powered games, each of which enables users to earn a real-world income by simply playing the game. 
This bull run has seen a huge number of popular play-to-earn titles appear — many of which offer an impressive gameplay experience combined with a potentially lucrative opportunity to generate profit by earning and selling in-game items, providing in-game services, or participating in other aspects of the in-game economy. 
Binance Smart Chain is currently home to many of the most popular Play-to-Earn games due to its low fees and fast confirmation times. This includes the recently announced Monsta Infinite — a game that borrows features from Pokemon, Animal Crossing, and Final Fantasy to produce a card turn-based battle and building game that pays users to play in the form of ​Stamen Tellus Tokens ($STT).
Other popular Play-to-Earn (P2E) games on the Binance Smart Chain platform include My DeFi Pet, Binemon, Step Hero, and CryptoBlades, many of which have all proven to be potentially profitable for skilled players and those willing to invest some time into building the right teams. 
Moreover, with the impending launch of GameZone — an upcoming launchpad, incubation platform, and accelerator focused solely on blockchain-based gaming platforms — we could soon be set to see another wave of innovation in the P2E space across a wide variety of blockchains. 
🎮ARE YOU READY for another disruption in a massively popular and rapidly growing sector?

🤩Play to Earn and win big!

💰 Massive 8-Figure Fund Grant Development Program coming soon!

▪️Telegram: https://t.co/NRDmGM8lEg

▪️Telegram Ann: https://t.co/qoc0BgmPZi pic.twitter.com/LQJpMZ3GaZ

— GameZone (@gamezone_app) September 12, 2021
Explore New Territory
One of the most common mistakes many users make when looking to maximize the yield on their crypto assets is that they frequently stick to only a single blockchain. 
For example, somebody who is most familiar with Ethereum, will often only stick to projects and platforms developed on Ethereum — despite the fact that numerous other blockchains also have potentially lucrative offerings available. Binance Smart Chain, Terra, Solana, and TRON also have a wealth of opportunities available, and are worth considering if maximum returns is your main focus. With that, we've broken down three platforms that potentially offer major opportunities on these chains to help you on your journey:
– Binance Smart Chain: PancakeSwap, Infinity Pad, and GameZone. 
– Terra: Mirror Protocol, Orion Money, and Anchor Protocol. 
– Solana: Raydium, Saber, and Oxygen.
– TRON: JustSwap, JustLend, and TronPad. 
Without going into too much detail, this list is designed to give you a brief overview of just some of the opportunities available outside of the Ethereum ecosystem. We recommend that you do your research before participating in a project you are not familiar with — this will help you both maximize your returns, while minimizing your risk of losses.