Armory Project in Flux as Alan Reiner Bows Out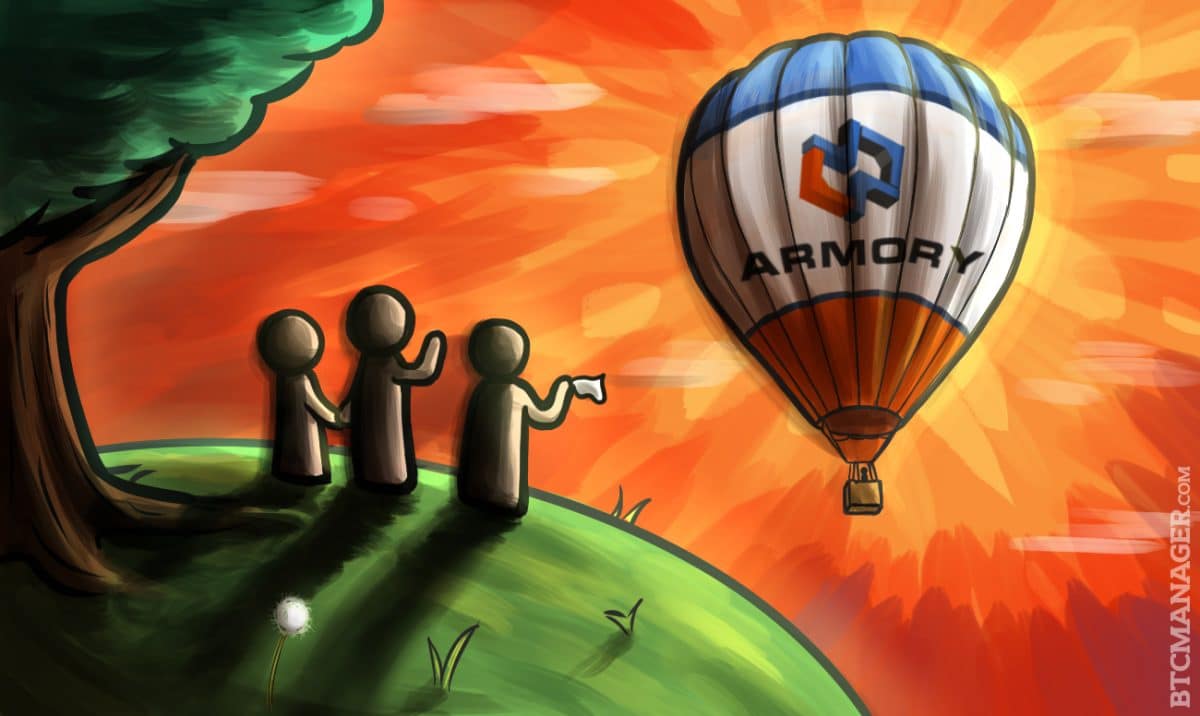 Alan Reiner, the engineering pioneer behind cold storage wallets, announced that he is leaving Armory and that the project is ended. "Ultimately, Armory as a business was not managed well.  We didn't raise money when we should have, and the Bitcoin space was not ready for the tech we produced (rather, the business economics didn't match up, yet)." he said in a post on Bitcointalk.org.
In early 2011, Alan Reiner began pioneering the cold storage Bitcoin wallet concept. This innovation created a new best practice standard for Bitcoin security by splitting the core client functionality between network security and wallet security. Reiner was also instrumental in the innovation of hierarchical deterministic wallets.
Armory's signature interface for cold storage offline wallets, multi-signature transactions, simulfunding (escrow), one-time printable backups, multiple wallets interface, GPU-resistant wallet encryption, key importing, key sweeping, and message signing made it one of the most respectable wallet brands in the Bitcoin space..
Armory was also known for building enterprise-grade Bitcoin and blockchain security software solutions. It also provided Bitcoin security consulting services.
"In the short-term, this is the end of the road for my involvement in Armory," said Reiner. "My only real choice is to move on, and try to contribute my expertise elsewhere.  After spending 80% of the last year primarily dealing with business operations, I welcome a return to the life of being a software guru, which is where my skill really lies."  
He thanked the other developers who worked on the project even through its recent difficulties, "so loyal that they stuck around through missed payrolls way longer than any 'regular employee' would."
Reiner added that Farhod Fathpour, long-time contributing Armory developer, will take care of the "public side" of the Armory project.  "[Farhod] has my utmost confidence and trust, and demonstrated a selfless passion for growing Armory for the sake of the Bitcoin community."  
"The reality is that Armory's IP is in a state of pseudo deadlock," said Fathpour in another post. "There was an attempt to have it acquired by another company in order to keep funding development, but the time cost of such an acquisition got the best us. Simply put it takes too long to get things right and resume operations in a way that satisfies all parties involved. In the meantime, people aren't getting paid and they eventually run out of resources."
Fathpour also asserted that he intends to move forward with the Armory project. " I appear to be the deranged hippie of the band, for I still believe I have a few punches left in me. As such, I will be resuming open source development of Armory. It will take place on my own public github repo, forked from the last state of Alan's own repo."
He added that it is likely (but not certain) that there may be a crowdfunding campaign in the future to support the developers' efforts to continue working on the project.
For anyone holding funds in an Armory wallet, those funds are still perfectly secure. According to the Armory website: "All Armory source code can be found on GitHub. It is also found on other parts of the internet intended for archiving and saving this kind of information, such as GoogleCode and Amazon Web Services. In order for Armory to 'disappear,' basically the internet would have to be wiped out, along with most of the people who ever used or installed Armory (including all the people who ever understood the code). Not only that, but the algorithm for converting your paper backup to your signing keys is publicly available, and could easily be implemented in other applications without needing Armory."
"Even in its current state, the public version of Armory is a powerful, unique, and much needed piece of software which I think has made a significant impact on the Bitcoin ecosystem," said Reiner. "And a large part of that is due to the testing, feedback, discussion and promotion provided by the community over the years.  I hope to continue my involvement in some way and help the Bitcoin ecosystem grow in the future."