Art Basel in Miami Beach to Feature Tezos (XTZ) NFT Exhibition with Leading AI Artist Mario Klingemann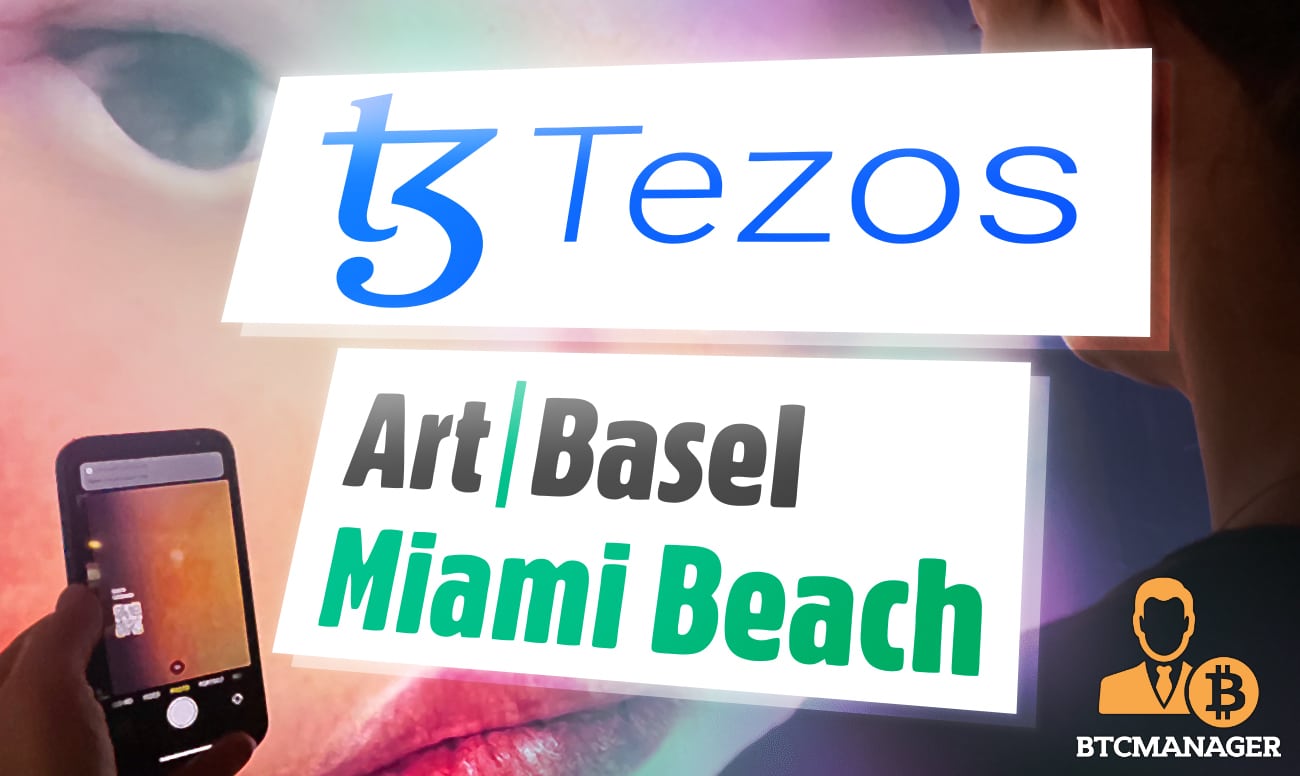 Tezos-themed unique interactive NFT exhibition will be featured at this year's Art Basel in Miami Beach, an announcement made today confirms.
Tezos-based NFTs in the Spotlight
Titled Humans + Machines: NFTs and the Ever-Evolving World of Art (December 2–4, 2021), this year's Art Basel in Miami Beach will bring together art, technology, and culture and encourage the audience to create and mint their own NFTs on-site.
Notably, the event will feature a unique exhibition of NFTs minted on the energy-efficient blockchain Tezos.
In addition, the space will feature a collection of artworks from some of the leading figures in the generative and NFT art space such as Helena Sarin, Matt DesLauriers, Sutu (Stuart Campbell), and Iskra Velitchkova, among others.
The event will culminate in a unique experience by German artist Mario Klingemann who will invite attendees to engage and generate a unique NFT takeaway minted on the Tezos blockchain.
Interestingly, the NFT will be created by physically interacting with the space leading to an abstract self-portrait work of art generated from a code designed by Klingemann.
The exhibition is geared toward raising awareness about the world of generative art NFTs that has taken the world by storm.
Klingemann, also known as Quasimondo, is widely considered one of the most influential figures in the AI art space, neural networks, and machine learning. To date, Klingemann's artwork has been displayed at The Metropolitan Museum of Art, The Photographers' Gallery, KM Karlsruhe, Centre Pompidou and more.
It's also worth noting that Klingemann's installation Memories of Passersby I made history in March 2019 by being the first autonomous AI machine to be auctioned at Sotheby's.
Commenting on the development, Klingemann said:
"It's an honor to be part of the Tezos NFT experience at Art Basel in Miami Beach. This interactive exhibition examines the interplay of technology and human creativity, and where the lines bleed between human and machine as part of the generative art process. While the body of work may be created by the machine, a self-portrait is a deeply human thing, so I hope this probes questions around human nature and perception, and all that expresses itself with automated systems."
Tezos, the Ideal Blockchain for NFTs
The Tezos experience space will include a dedicated speaker series featuring diverse artists and figures from the NFT community throughout the entirety of the Art Basel Miami Beach 2021.
Notably, the discussions will cover topics pertaining to technical, philosophical, and artistic implications and possibilities created by the new form of tech-driven art.
Art Basel Miami Beach 2021's event calendar will be available in the coming weeks here and also on Tezoz's event page.
Tezos is widely considered the ideal blockchain for creating, minting, and transacting NFTs thanks to its low cost and energy-efficient blockchain.
The Tezos NFT ecosystem is rapidly booming on the back of its community of artists, collectors, and builders from the world over.
Tezos is also home to one of the biggest NFT marketplaces such as Hic et Nunc and continues to attract an increasing number of brands to develop NFTs on top of its blockchain.
Some of the most notable organizations to launch their NFTs on Tezos include Formula 1 racing teams Red Bull Racing Honda and McLaren Racing, banking behemoth Societe Generale, music NFT platform OneOf and others.
Note that the Tezos NFT experience will be on view from December 2-4, 2021, at the Miami Beach Convention Center. Interested individuals can visit https://artbasel.com/miami-beach for more information.