Asia's First Cryptocurrency Visa Debit Card Set to Launch in Singapore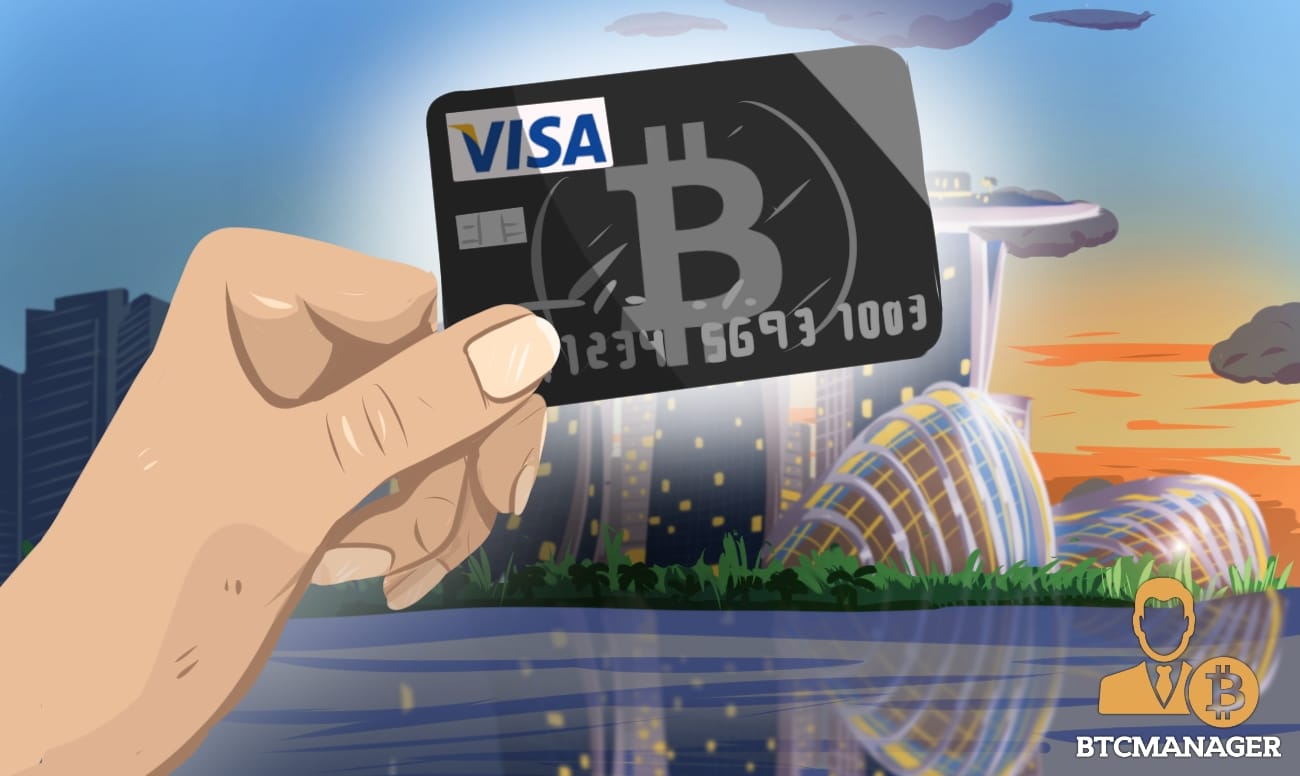 Hong Kong-based blockchain start-up named Crypto.com is set to launch Asia's first cryptocurrency enabled Visa debit card. Per a report on South China Morning Post on September 5, 2018, the firm's partner bank has plans to issue 100,000 cards globally over the next two months, starting with Singapore.
The debit card will be linked to fiat and crypto wallets supporting BTC, ETH, LTC, MCO and BNB in addition to seven fiat currencies including USD, Singapore dollar and Hong Kong dollar.
Disrupting the Existing Mechanism
According to the report, the Visa crypto cards will be issued in partnership with Wirecard Bank from Germany, of which has already been licensed by the Monetary Authority of Singapore (MAS).
With an aim to become a crypto-based money-lending enterprise in the future, Crypto.com is also planning to apply for money lending licenses in Singapore and Hong Kong. This move is seen as a catalyst for the company to transition it from a debit card issuing fintech firm to a digital asset-backed money-lending company.
The firm has ambitions of disrupting the credit card industry claiming that banks have been unethical in issuing an unsecured revolving credit to consumers who can barely afford their interest rates.
Kris Marszalek, co-founder, and CEO of Crypto.com stated, "The credit card business model is one that is bordering on unethical business, as banks make a big chunk of profit from people who cannot afford late fees. These people should not be given a credit card in the first place."
Regulations to Negate the Risk
About possibilities of credit risk from its borrowers, Crypto.com CEO said that customers would only be able to borrow fiat currency up to 40-60 percent of the value of cryptocurrencies they must pledge to the company as collateral.
Credit history will not be checked for the crypto debit card application, but KYC procedures will be carried out. Crypto.com will bear the volatility risks with bitcoin and altcoins.
The concept of cryptocurrency enabled debit cards is not a new idea by any sorts. BTCManager reported on March 14, 2018, about Wirex launching its own global multi-currency debit card to enable seamless crypto transactions and provide the much-needed liquidity to digital currencies such as bitcoin.
On a similar note, Litecoin and TenX came together to issue a crypto-enabled debit card in April this year.