ASIC Miner Market to Grow by USD 125.57 Million in Five Years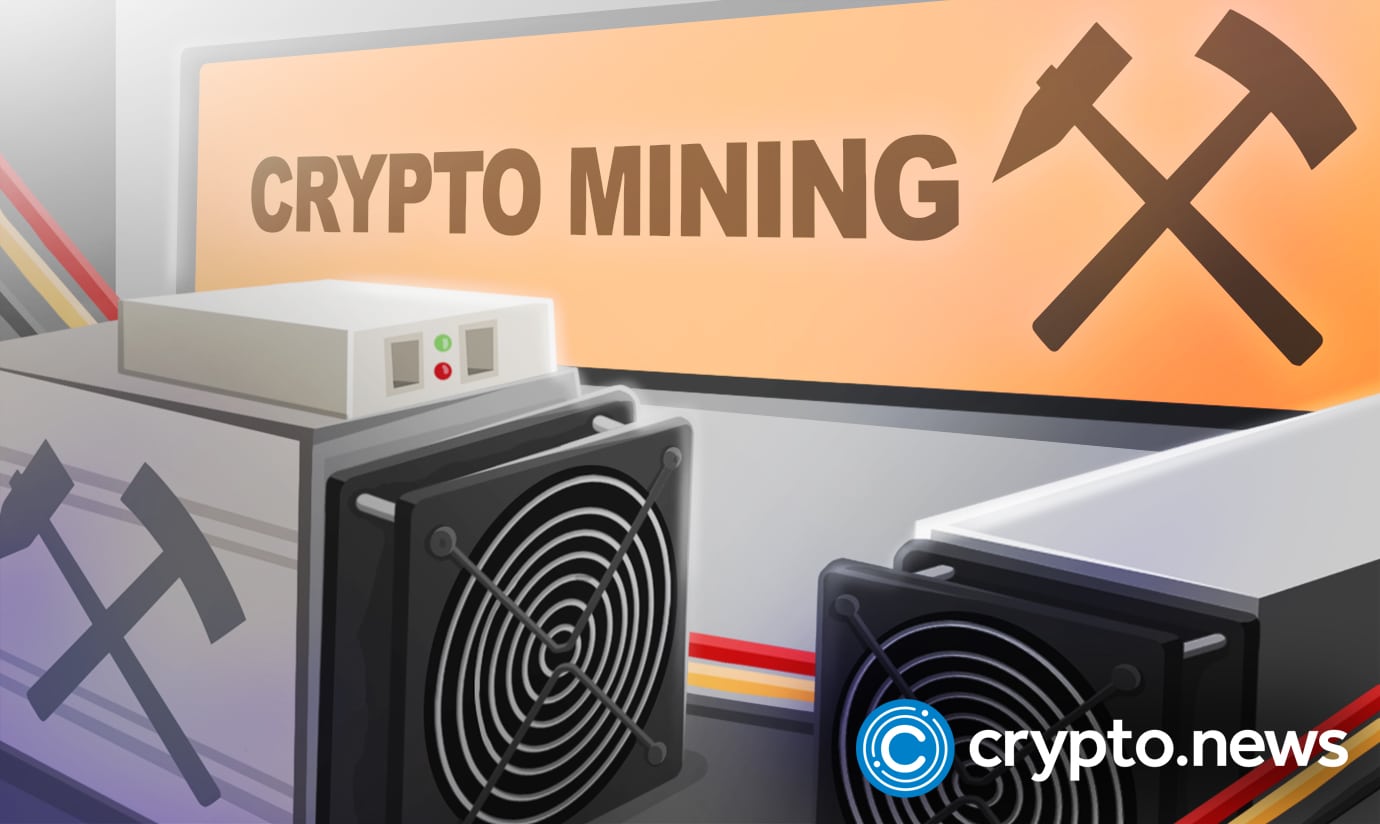 The Application-Specific Integrated Circuit (ASIC) mining market size is expected to grow by USD 125.57 million from 2021 to 2026, at a CAGR of 6.74% during the forecast period, according to a report by Technavio on October 20, 2022.
Profitability of Crypto Mining Ventures The Key Driver
Technavio, a market research company, has published a report on one of crypto's essential sectors, proof-of-work (PoW) cryptocurrency mining. According to the report, the ASIC miner market has been showing a lot of promise. As a result, it is predicted to increase its market size by more than $125 million, constituting a compound annual growth rate (CAGR) of 6.74% in a stipulated 5-year period from 2021 to 2026.
An ASIC miner is a computerized device that mines digital currency using ASIC circuits. Each ASIC miner is typically designed to mine a digital currency, a Bitcoin ASIC miner can only mine BTC, and a Dogecoin ASIC miner can only mine DOGE and so on. ASICs are specialized hardware optimized to solve algorithmic puzzles on the blockchain and mint crypto as rewards.
Per the report, one of the major driving forces in the ASIC miner market growth is the profitability of cryptocurrency mining ventures, which leads to increased demand for crypto mining hardware.
"Mining cryptocurrency is a slow and cumbersome process, which is not profitable on a small scale. Hence, the adoption of cryptocurrency cloud mining is growing. Customers participate in cloud mining projects that mine cryptocurrencies and then distribute a portion of the profits to their investors." The report stated, "The profitability of cryptocurrency mining ventures will lead to the entry of several small-scale cryptocurrency mining ventures that will adopt cloud mining, which will drive the growth of the global ASIC miner market during the forecast period."
In the early days, crypto mining didn't need much computing power; PCs and gaming-specific hardware were sufficient to mine crypto assets. However, since mining rewards have been halved repeatedly over the last decade, miners have adopted methods like cloud mining pools and specialized mining hardware. Now,  premium graphics cards and processors like the Nvidia GeForce GTX 1070/ 1080 Ti/ 1070 Ti and AMD Radeon RX 580/ 480/ Vega 56 are used to mine cryptocurrencies. 
The ever increasing demand for mining hardware and the growing popularity of mining pools has prompted significant investments from large semiconductor companies and system designers to invest in cryptocurrency mining-specific hardware. These investments will ultimately lead to increased growth in the ASIC miner market during the forecast period.
According to the research, the growth rate of the ASIC mining market differs across different regions. The largest share of the market's growth will originate from North America during the forecast period, followed by the APAC region, then Europe, South America, and the Middle East and Africa.
Major Challenges and Hurdles
The major challenge facing the growth of the ASIC miner market lies in the problem with all sectors in the cryptocurrency space — volatility of crypto prices. The crypto market can be highly volatile and difficult to speculate, making many risk-averse investors reluctant to add Bitcoin and altcoins to their portfolios.
The uncertainty surrounding large-scale investments in cryptocurrencies can be an impeding factor in the growth of the ASIC Miner market.
Another drawback that the ASIC miner market may suffer is the cost of mining hardware and the rising cost of electricity in most countries. The S19 is one of the latest models of the Bitcoin ASIC miner, with prices starting at $4,000. It boasts up to 110 TH/s of hashing power which consumes an average of over $3,000 in electricity bills per year. At press time, the price of Bitcoin (BTC) is hovering around $19,007