Assemble Protocol's ASM Token Now Listed on Coinbase & Gate.io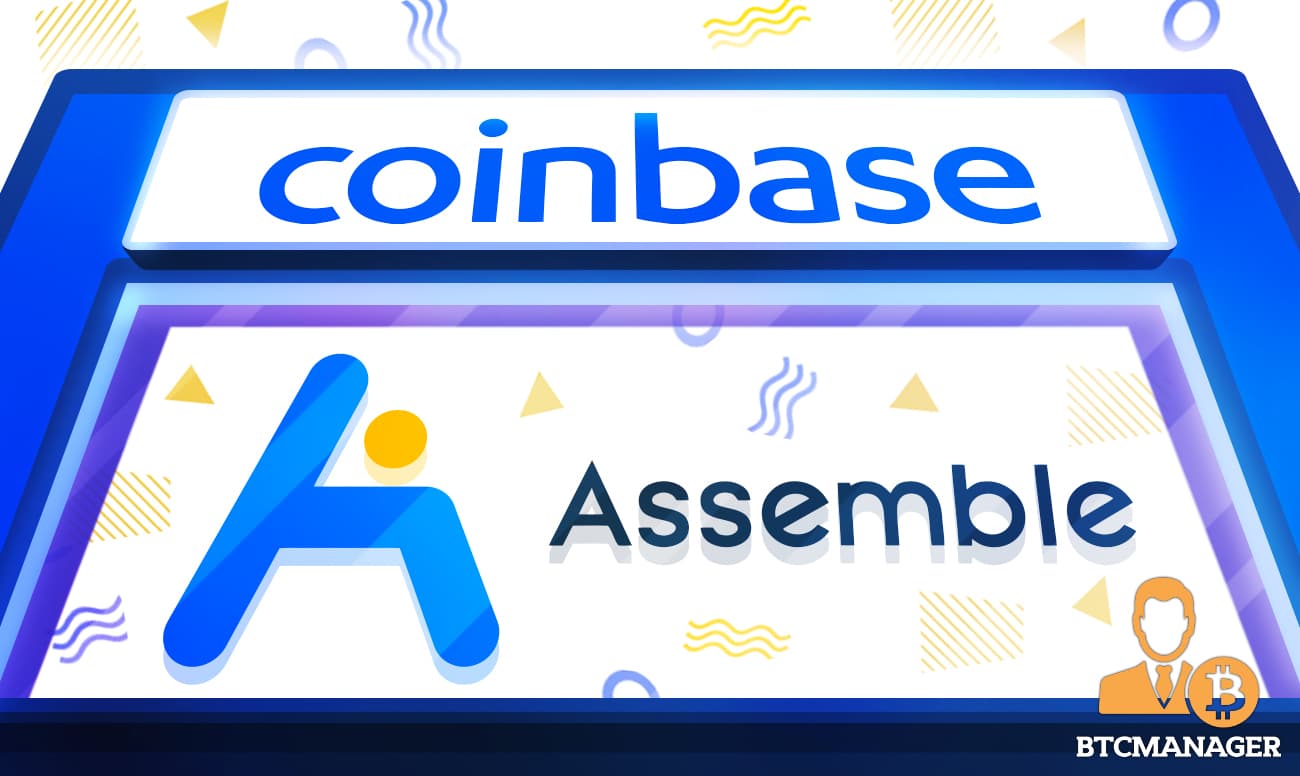 Assemble Protocol has announced that its native ASM cryptocurrency is now available for trading on Coinbase exchange and Gate.io. The listing has triggered a 200 percent rise in the price of ASM, according to a press release on October 21, 2021.
ASM Live on Coinbase
In another exciting news for ASM holders and members of the Assemble Protocol, the leading United States-based bitcoin trading venue and exchange, Coinbase, has listed ASM tokens on its platform.
Coinbase users can now deposit the digital asset into their accounts and trade the ASM/USD and ASM USDT pairs. According to the Assemble team, ASM has attracted massive interest from investors since going live on Coinbase, with its trading volume hitting the $500 million mark on both centralized and decentralized exchanges.
For those who are unaware, Assemble Protocol claims to be a mileage integration protocol that enables its users to gather points and use these points just like real money via the ASM token. 
The firm wrote:
"Assemble Protocol strives to leverage the perks of distributed ledger technology on the Ethereum blockchain to connect different leading traditional businesses onto its platform. In addition, Assemble provides consumers with multiple channels to use their points. Users can freely transfer their points within the platform or purchase goods and services within the Assemble ecosystem."
Exciting Milestones
The Assemble team recently launched the platform's desktop wallet in addition to the existing Android and iOS-based Assemble wallet. to give users more options. Now, ASM token holders can easily exchange their points and purchase eGift cards via their desktop personal computers.
Notably, the Assemble Protocol team has made it clear that 2021 has been a hugely successful year for the project so far, as it has established itself as a force to reckon with in the industry.
The team says Coinbase Institutional added cold storage and custody support for ASM tokens and that singular move has given the regulatory-compliant exchange the confidence to list the token on its other platforms.
"Starting today, Assemble Protocol (ASM) is available on Coinbase.com and in the Coinbase Android and iOS apps. Coinbase customers can now trade, send, receive, or store ASM in most Coinbase-supported regions," announced Coinbase.
Assemble Protocol claims to be one of the most successful mileage integration protocols in the South Korean market, with more than 750,000 users.
"The revolutionary idea of bringing various mileages and loyalty points together into a single, unified, digital wallet has been trialed by several businesses in South Korea but the Assemble protocol has been one of the most successful so far, with over 750,000 users connected to its Android and iOs apps," it added.