Augur Joins Forces with Polygon & Chainlink to Launch Augur Turbo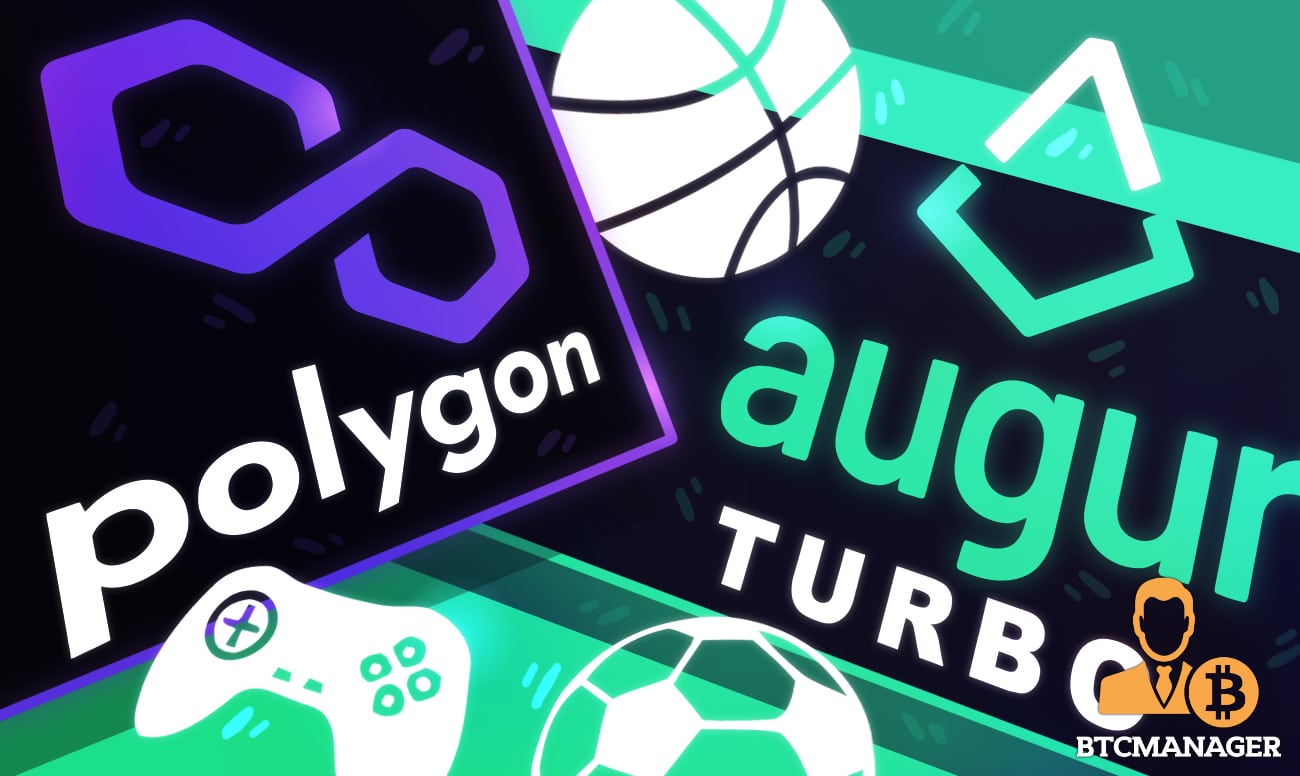 Augur has tapped Polygon (MATIC) and Chainlink (LINK) to launch the Augur Turbo decentralized betting platform. The team claims Augur Turbo is designed to offer users frictionless & super past bet resolution, cost-efficiency, and more, according to a blog post on May 24, 2021.
Augur Turbo Now Live 
In a bid to offer its users a superfast and cost-efficient betting experience, Augur has joined forces with Polygon (formerly Matic) and Chainlink, a decentralized oracle network that feeds real-world data to blockchain smart contracts, to launch Augur Turbo. 
According to a blog post by the Augur team, Augur Turbo is an extension of the Ethereum-based Augur protocol, however, the former is designed to function as a fast-resolving, user-friendly decentralized betting platform that comes with daily markets for sports, politics, crypto price predictions, and current events in the real world.
Augur wrote:
"Traditional betting exchanges are highly centralized and they impose various restrictions on users, including limited payouts and withdrawals, siphoning fees of 5-10 percent, and limiting the type of markets that can be created. In comparison, Augur Turbo is a set of open-source smart contracts that enables users to create their own markets on the blockchain to enjoy fair odds, low fees, permissionless access, and guaranteed payouts upon settlement to a global audience."
Powered by Polygon (MATIC) and Chainlink (LINK) 
Notably, the team has made it clear that though Augur Turbo comes with an in-built human-based oracle system that uses a token-weighted voting mechanism with escalating dispute rounds, it still relies on the high scalability and throughput of Polygon, as well as the accuracy of the Chainlink real-world data oracle to offer users fastest settlement times possible.
"With Augur Turbo now live on Polygon's highly scalable and fee-efficient layer-2 network, the importance of swift market settlement becomes increasingly important as it increases both capital efficiency and betting market liquidity. Additionally, a very robust oracle network taking in data from various premium data providers provides strong guarantees around the quality of data used to determine the outcome of events like sports on Augur Turbo," the team added.
What's more, the team claims that, unlike real-world betting platforms where users' accounts could be suspended easily, such a scenario is impossible on Augur Turbo, as it is entirely powered by audited and secure smart contracts. Users from all over the globe can also enjoy no-limit betting, low fees, frictionless betting, and more.
At press time, Chainlink's native crypto, LINK is trading at $24.83, with a market cap of $10.60 billion. Polygon's MATIC is exchanging hands for $1.64, with a market capitalization of $10.18 billion, while the price of Augur (REP) sits at $24.68, according to CoinMarketCap.