Augur (REP) Protocol Incorporates New Features via V2 Upgrade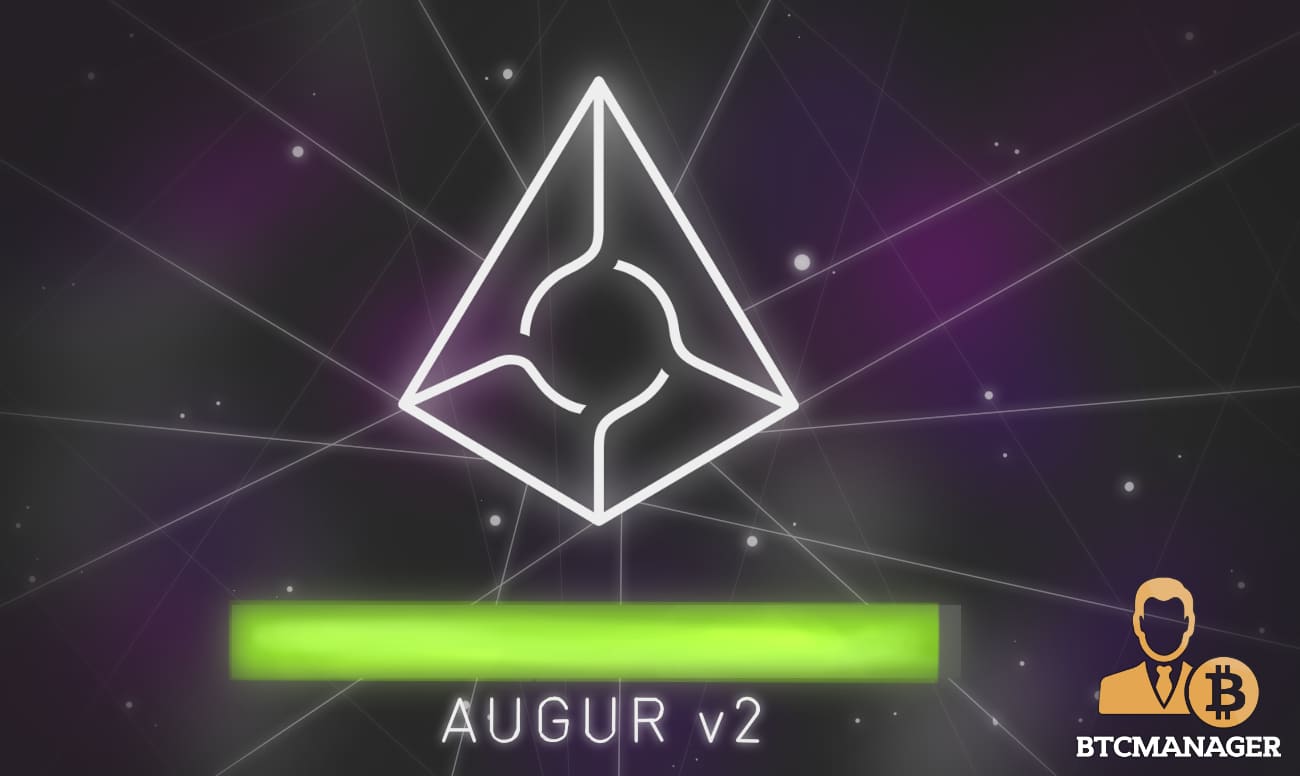 Augur (REP), a blockchain-based decentralized prediction marketplace that enables users to bet on a vast array of events in the real world, has announced the release of its v2 upgrade, which has now loaded the platform with new features like stablecoin integration and more, according to a blog post on April 8, 2019.
Augur Improves
As stated in its blog post, the  Augur team has completed the coding of its version 2 upgrade and is now set to integrate the new code into the Augur ecosystem.
Unlike in its previous release, the Augur V2 makes it mandatory for holders of its native REP tokens to participate in fork events in order to retain ownership of their tokens, since that is the primary function of REP, the team said.
Key Features of Augur V2
The Augur team claim it has received countless feedback from members of its community to integrate a stablecoin into the Augur prediction ecosystem to reduce the adverse effects of crypto market volatility.
Now, Augur has added support for the Dai (DAI) stablecoin in addition to its existing ETH offering and users can now trade with the stablecoin on the platform, drastically reducing volatility and increasing accessibility.
Earlier in April 2019, BTCManager informed that Binance Research, the research arm of Binance cryptocurrency exchange, had published a report, revealing a design flaw in Augur that makes it possible for rogue actors to manipulate the platform.
The Augur team has made it clear that the  V2 release fixes this massive vulnerability, explaining:

"In V2, Invalid will be a tradeable outcome like any other, allowing bettors to hedge the risk of Invalid outcomes and gauge their likelihood via market forces. For instance, if a market's order book consistently has BUY orders for Invalid above .2, that suggests there is more than a 20% chance the market is invalid. For conservative users, this should be  a warning to avoid trading that market,"

More Exciting Tweaks
In addition to the improvements mentioned above, Augur V2 comes with several other critical features, including know-your-customer (KYC) token support, affiliate marketing support, faster dispute resolution time and more.
Augur V2 will also move from the ERC-20 token standard to ERC-777. The team says this upgrade would enable the platform to overcome the shortcomings of the ERC-20 token standard and enable developers to use the "tokensReceived" fallback function feature.