Aurigami DeFi Platform to Debut on Bybit Launchpad 2.0 on May 5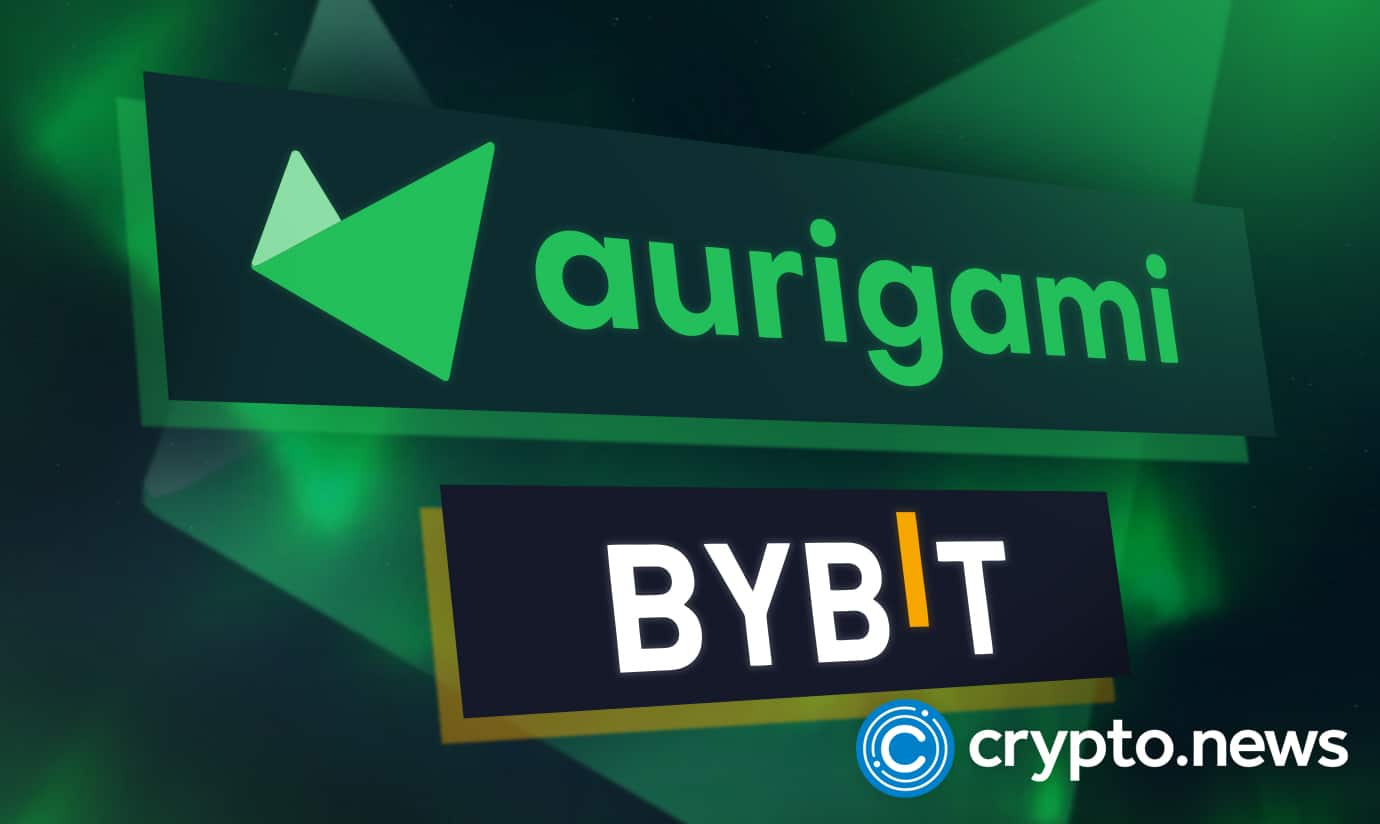 Bybit Launchpad 2.0 has announced that the Aurigami ($PLY) protocol will go live on its platform on May 5, 2022. Through the Aurigami protocol, users will be able to lend, borrow and earn interest with their digital assets.
Aurigami Protocol Live on Bybit Launchpad 2.0
Aurigami (PLY), a decentralized, non-custodial liquidity protocol backed by notable venture capital firms such as Coinbase Ventures, Dragonfly Capital, Polychain Capital, and others, will launch on Bybit's new Launchpad 2.0 on May 5, 2022.
Aurigami protocol allows users to enjoy the benefits of decentralized finance (DeFi) in a secure, risk-free way. Aurigami enables users to lend, borrow, and earn interest with their crypto.
With Aurigami, depositors provide liquidity to the protocol to earn a passive income, while users can also borrow against their assets in an over-collateralized fashion.
Aurigami protocol currently supports the top eight largest assets in the Aurora ecosystem and is one of the biggest protocols in terms of total value locked (TVL) on Aurora, with more than $700 million in liquidity. 
$PLY is the native cryptoasset of the Aurigami ecosystem. Aurigami's tokenomics are designed to tightly control the circulating supply of $PLY through a progressive locking mechanism via liquidity mining incentives.
Notably, the launch of the Aurigami protocol on Bybit launchpad 2.0 will give retail investors an opportunity to purchase the project's native $PLY token and participate at the same level as the venture capital firms that took part in the private funding round.
Aurigami recently concluded a private funding round led by Dragonfly Capital and Polychain Capital, with participation from other notable names in the blockchain space, including Mechanism Capital, Amber Group, Jump Capital, Coinbase Ventures, Alameda Research, Lemniscap, QCP Capital, DeFi Capital, D1 Ventures and Genblock Capital.
Bybit Launchpad 2.0
For those who are unaware, Bybit Launchpad 2.0 is a freshly revamped platform that comes with a new lottery model for new projects where users can try their luck to win allocations of new tokens with USDT.
Via the Bybit Launchpad 2.0, Bybit users can also buy the best-performing tokens previously listed on the platform.
Launched in 2018, Bybit is a leading cryptocurrency exchange and bitcoin (BTC) trading venue that offers users a professional platform with an ultra-fast order matching engine, excellent customer care service, multilingual community support, and more.
Bybit provides innovative online spot and derivatives trading services, mining and staking products, plus a non-fungible tokens (NFTs) marketplace, as well as API support to both its retail and institutional customers.
Bybit exchange is a proud partner of Formula One racing team, Oracle Red Bull Racing, esports teams, NAVI, Astralis, Alliance, Virtus.pro, and Oracle Red Bull Racing Esports, as well as the Borussia Dortmund and Avispa Fukuoka soccer teams.