Australian Retirement Fund with $46.8 Billion AUM to Invest in Crypto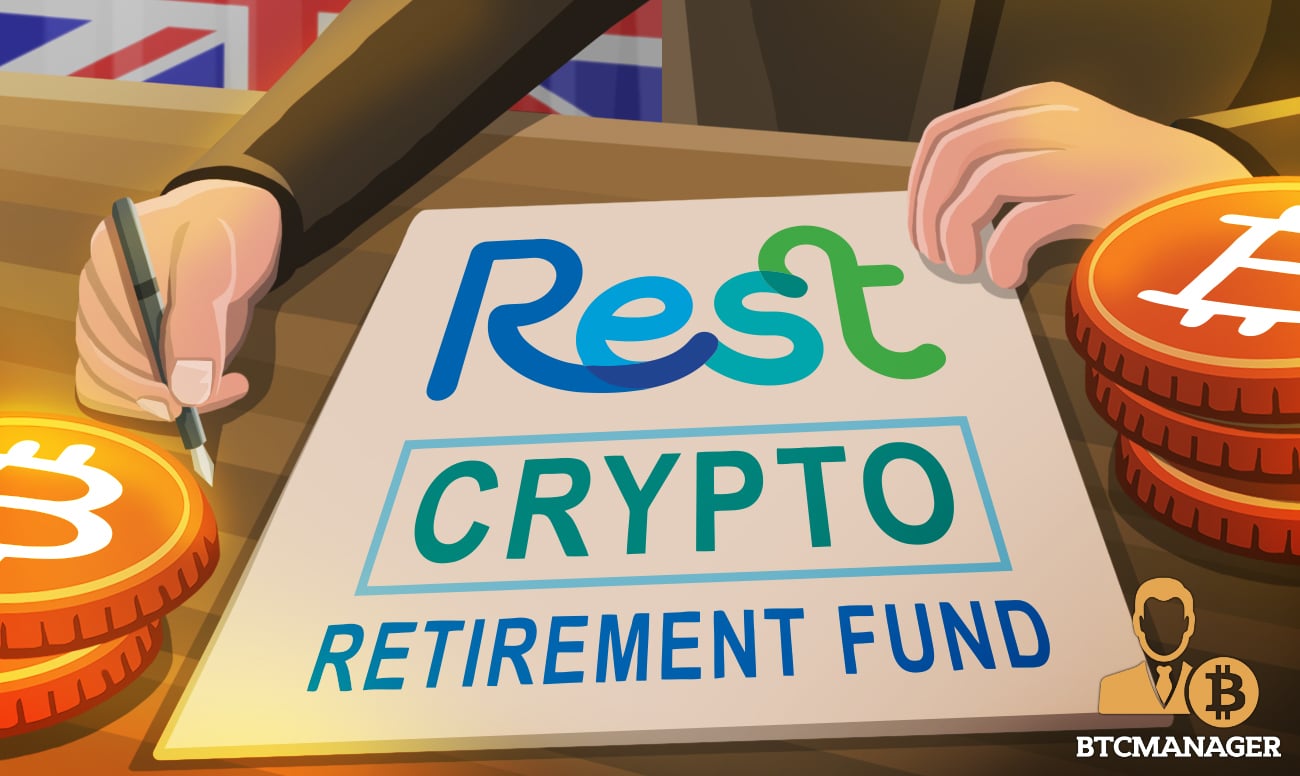 Rest Super has revealed during its annual general meeting on November 23, 2021, that it plans to add bitcoin (BTC) and other cryptocurrencies to its balance sheet going forward. The company says it fully understands the risks of volatility associated with digital currencies and as such it will embark on its crypto exposure journey in a careful and cautious manner.
Rest Super Eyes Crypto
Retail Employees Superannuation Trust (REST), an Australian superannuation fund established in 1988, has revealed that it's making serious plans to diversify a portion of its over $46 billion in assets under management into crypto.
Per sources close to the matter, Rest chief investment officer, Andrew Lill told the company's over 1.8 million mostly Millenial and Generation-Z members during a general meeting on November 23, that the company sees cryptocurrencies as a good investment vehicle, especially as the rate of inflation continues to rise globally.
"Cryptocurrencies are a very interesting and important part of our portfolio going into the future," he said, adding "I do think that, in an era of inflation, it could be a potentially good place to invest."
Cautiously Bullish
Despite Rest Super's bullish stance on crypto, the firm has made it clear that it will integrate the super volatile digital assets into its portfolio carefully and cautiously, even though it believes in the potential of digital currencies and their ability to offer the masses a stable source of value, as compared to central bank-controlled fiat currencies.
"It's still a very volatile investment. So any allocation exposure we make to cryptocurrencies is likely to be part of our diversified portfolio as initially a fairly small allocation that may, over time, build," he said.
Interestingly, in a separate statement, a spokesperson for Rest Super stated categorically that the firm has no immediate plans to invest its members' funds in crypto, however, it's conducting serious research on the matter.
"While we are certainly considering cryptocurrencies as a way to diversity our members' retirement savings, we will not be investing in the immediate future. We are currently conducting extensive research into the asset class prior to making any decisions. We are considering the security and regulatory aspects of investing in this class," the statement declared.
If Rest goes ahead with its crypto investment plans, it will become the first retirement fund in the country to embrace crypto.
In related news, during the Australian Financial Review Super and Wealth Summit in Sydney on November 22, Senator Hume urged the nation's industries and government to embrace decentralized finance (DeFi), as it is not a fad.