Australian tax Authority Warns Retirees Against Risky Cryptocurrency Investments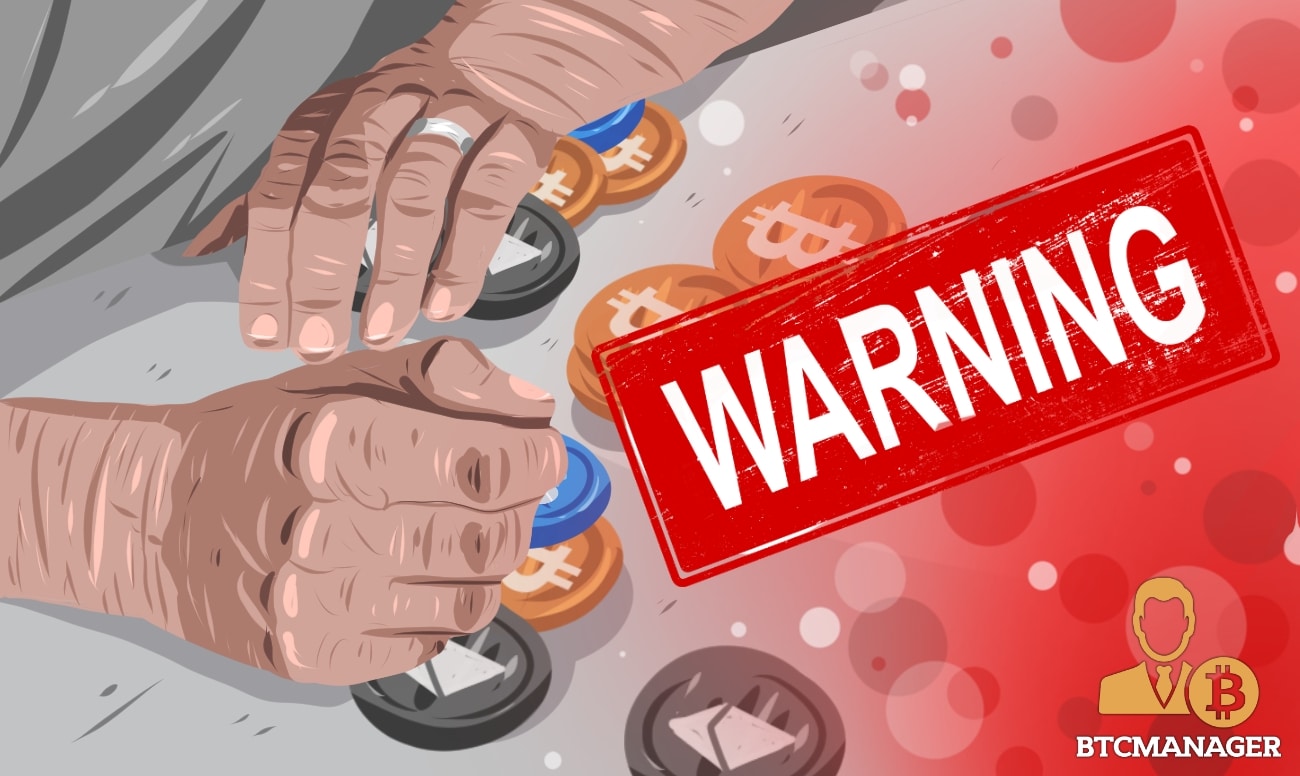 In a bid to remind 18,000 retirees under Self Managed Super Funds (SMSFs) of their legal duty to invest their retirement savings cautiously, the Australian Tax Office (ATO) has begun sending stern letters to some of these individuals whom have chosen to spend over 90 percent of their retirement savings in a single asset class such as cryptocurrency, reports Micky on August 16, 2019.
ATO's Letters to SMSFs
Per the report, ATO has begun sending letters to 18,000 SMSFs who take the sole responsibility of deciding how their private superannuation fund is managed instead of employing the services of relevant professionals.
Reportedly, ATO's letters are to serve as a warning to SMSFs who have thrown caution to the wind and invested a large chunk of their retirement savings in a single asset class such as cryptocurrency, property, and others.
Part of the letter outlines that SMSF owners have a responsibility to adhere to legal requirements by adopting non-risky investment strategies.
According to Dana Fleming, ATO assistant commissioner, the agency's primary aim of sending the letters is to make it clear to retirees that it is illegal to put all their eggs in one basket by investing more than 90 percent of their funds on one asset class.
The Australian law stipulates that SMSFs who fail to adhere to the regulation could be fined up to $4,200.
Reason Behind ATO's Letters
Reportedly, the need to warn retirees against risky investments stemmed from the significant increase in the number of Limited Recourse Borrowing Arrangements (LRBAs) in Australia.
And the agency also noticed that more than 40 percent of SMSFs owners with LRBAs had invested at least 90 percent of their retirement savings in a single asset class and out of that number, the majority seems to have taken a liking to cryptocurrency-based investments.
"We have already seen two instances of SMSFs losing significant amounts of their retirement savings through investment in cryptocurrency," an ATO spokesperson said.
Against that backdrop, the Australian Securities and Investments Commission (ASIC) has warned citizens to be wary of firms offering an SMSF creation in a bid to help them invest in cryptoassets.
The agency says SMSFs has purportedly become a niche taken advantage of by cryptocurrency companies since the growing market alone is worth about $700 billion.
According to Ajeet Khurana, CEO of Zebpay crypto exchange, most bitcoin-linked businesses have decided to pitch their tents in Australia, as it is the only developed country that allows people to invest all manner of funds in cryptos, including their retirement money and superannuation money.
In related news, BTCManager on May 2, 2019, reported that ATO is obtaining relevant information from designated service providers (DSPs) to ensure crypto traders are filing accurate income statements and paying their taxes.