Australia's Perth Mint and Security Matters Unveil trueGold Blockchain Consortium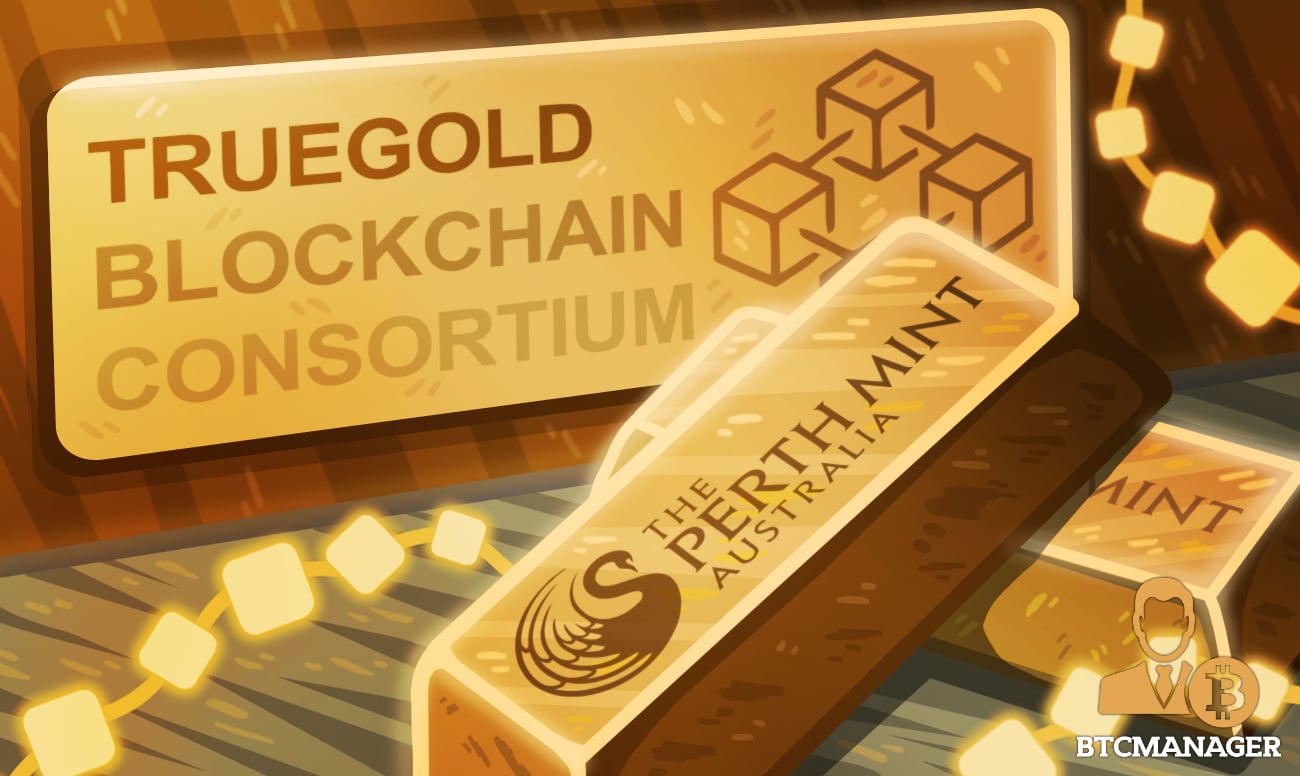 Perth Mint, Australia's official bullion mint controlled by the Government of Western Australia, has deepened its existing partnership with Security Matters (SMX) to launch The trueGold Consortium, according to a report on August 3, 2020.
Perth Mint, Security Matters Expand Alliance 
Per sources close to the matter, the Australian government-owned Perth Mint has rolled out a new consortium in collaboration with Security Matters (SMX), an information technology company listed on the Australian Securities Exchange (ASX).
Dubbed "The trueGold Consortium," the team says the platform is designed to promote trust and enhance provenance, responsible raw materials sourcing and production standards, while also fostering accountability and sustainability in the gold industry.
SMX wrote:
"The creation of trueGold's global technology platform once adopted, would enhance, complement and promote the current ESG frameworks provided by the World Gold Council (Responsible Gold Mining Principles) and London Bullion Market Association (Responsible Gold Guidance) by putting in place a blockchain-powered platform that can curb counterfeiting drive integrity, corporate transparency and sustainability across the gold industry value chain."
trueGold to Promote Trust 
In addition to upholding responsible gold mining principles and incentivizing the sourcing of gold production from conflict-free regions, the team has made it clear that trueGold will also promote trust "between upstream and downstream partners and significantly slash financial and transactional risk, cost, and time." 
As reported by BTCManager earlier in February 2020, the Perth Mint and Security Matters inked a strategic partnership deal aimed at launching a distributed ledger technology (DLT) based gold traceability project. 
At the time, the team described the blockchain-powered trueGold project as a mine-to-marketplace ethical gold supply chain platform that would form the foundation for a "high-tech proprietary gold supply chain solution if it succeeds in securing the necessary regulatory backing.
Commenting on the latest development, Rayes Hayes, the CEO of Perth Mint, said:
"The trueGold project is a gamechanger for the international gold industry, allowing the tracking of gold from mine sites to the end consumer."
trueGold is funded by AUD $1 million in third-party capital as well as funds from SMX and Perth Mint. The consortium will be owned 50/50 by both firms until more shareholders join the platform.
In related news, last October Perth Mint collaborated with a fintech startup, InfiniGold to develop the Perth Mint Gold Token (PMGT), a cryptoasset backed by physical gold in the Perth Mint vaults.