Austria: Over 2,500 Merchants Will Soon Start Accepting Payments in Bitcoin, Ether, and Dash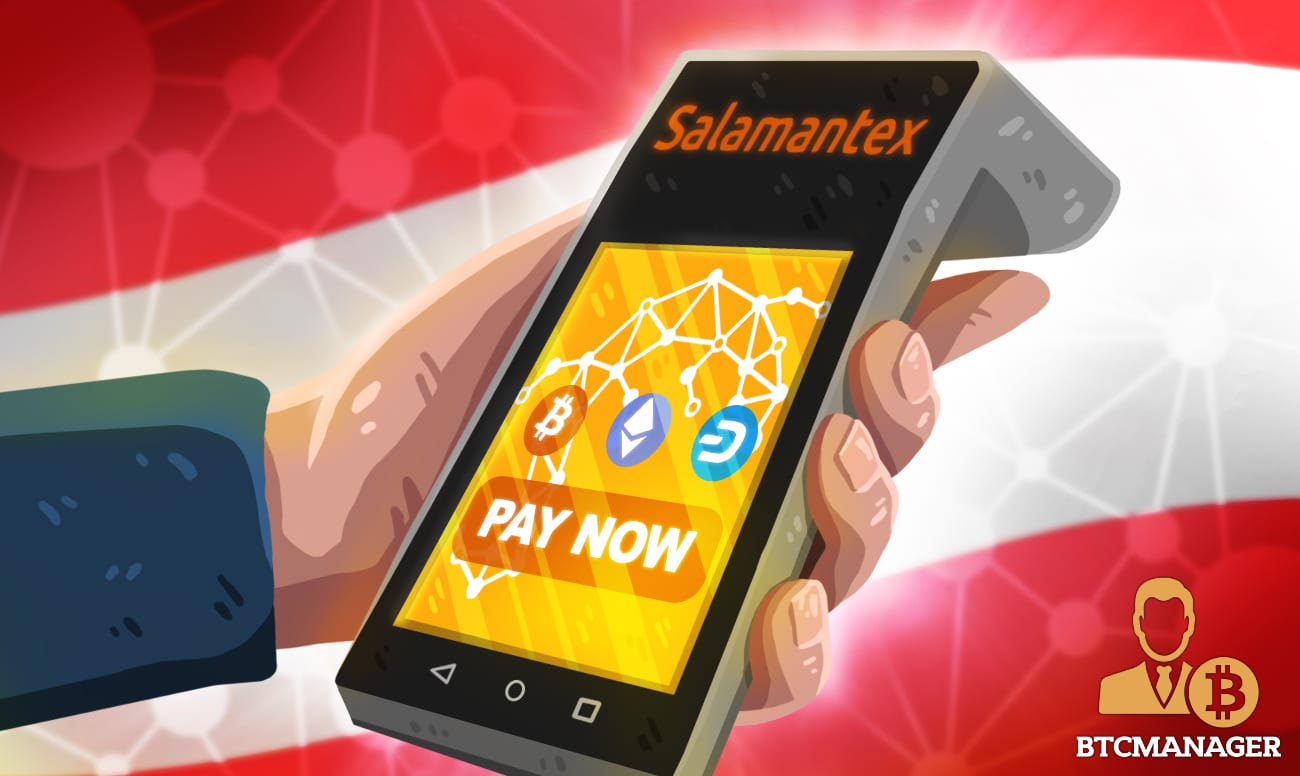 From summer 2020 onwards, Austrians will be able to seamlessly spend popular cryptocurrencies such as bitcoin (BTC), ether (ETH), or dash (DASH), at more than 2,500 points of acceptance using A1 Payment – a major Austrian mobile network operator.
Spend Crypto at More than 2,500 Stores
On July 2, 2020, Austrian fintech firm Salamantex announced it had integrated its Crypto Payment Service Software with A1's Payment platform. This integration means that merchants at over 2,500 stores will soon start accepting BTC, ETH, DASH, instead of credit cards or cash.
Notably, the crypto payments system underwent a successful trial run lasting several months in selected A1 shops.
The onset of the COVID-19 pandemic meant less reliance on cash payments. This, in fact, led to people switching to alternative means of payments such as digital payments that didn't involve any physical element. Now, by embracing Salamantex's crypto payments solution, Austrian merchants will add cashless payments option by enabling customers to pay with cryptocurrencies.
Irrespective of the payment method used by the customer, the merchant will receive the purchase price in Euros without them having to worry about incurring any exchange rate or currency risk.
Commenting on the development, Markus Pejacsevich, COO, Salamantex, said:
"Our goal is to make paying with digital currencies at the checkout as easy and natural as we have been used to with credit cards for decades. With A1, we have a partner for the Austria-wide rollout who, just like us, is convinced of this payment system of the future and works towards making payment with digital assets accessible to the broad masses. The acceptance of cryptocurrencies opens up new affluent customer groups and enables merchants to position themselves as pioneers in their industry."
Regulatory Backing and Expansion Plans
Salamantex is a registered cryptocurrencies service provider under the Austrian financial watchdog, the Financial Markets Authority (FMA), ensuring that it meets all regulatory requirements with regard to customer security standards.
The fintech firm's Crypto Payment Service Software is designed to be integrated into existing payment processes and is mulling expanding its footprint to other crypto-friendly central European countries in the coming months.