Babel Finance Sets Up New Headquarters in Singapore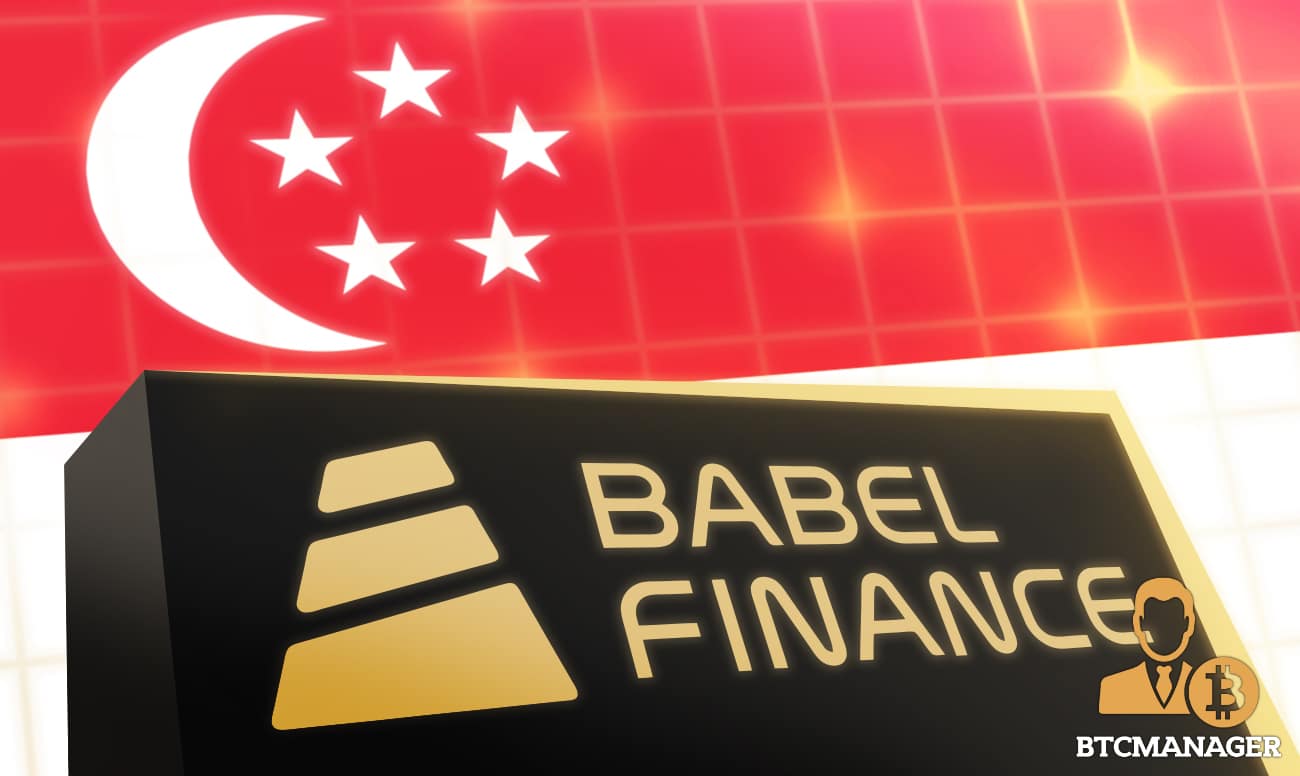 Babel Finance, a firm that offers, among other services, crypto asset management and lending, has opened a new, independently-run business headquarters in Singapore, Babel Asia with the goal of enhancing their role as a recognizable player in the global crypto scene while advancing compliance efforts.
Babel Asia to Advance Compliance Efforts and Firm's Role in Crypto Affairs
In a press statement on September 16, the crypto asset management services provider revealed that Babel Asia is headed by Shanshan Yu, its new Chief Executive Officer (CEO) for its Singapore headquarters. Babel Finance hopes to utilize Shanshan's vast experience in Singapore's finance scene, where she has been active since 2013. 
Being in one of Asia's advanced economies, Babel Asia is looking to tap into the growing interest and acceptance of cryptocurrencies by both institutional investors and high-net-worth individuals in Singapore. Not to mention, the company will seek full regulatory compliance in the market. And it's no surprise as a July survey by Gemini and CoinMarketCap, two-thirds of Singaporeans have crypto exposure in their portfolios. A third of the remainder says they plan to add crypto to their investment. 
"Singapore's dependable legal system, prestigious wealth management industry, and pioneering approach to crypto regulation make it an excellent launchpad for a business headquarters," said Flex Yang, CEO of Babel Finance. "In particular, regulators in Singapore are known for being tough on money laundering, so being fully compliant in this market will further the appeal of crypto assets among traditional investors." 
Babel Asia to Apply For Licenses in Singapore
As part of their compliance efforts, Babel Asia's first step is to apply for relevant licenses in Singapore by harnessing Shanshan's experience and network to navigate Singapore's regulatory environment and appropriately liaise with regulators, while also onboarding experienced professionals to accelerate their compliance plans.
"It's a great time for Babel Asia to make its first moves, as traditional finance in Singapore begins to engage with the crypto space in earnest. Both investors and regulators here are open-minded and willing to explore new asset classes," said Shanshan Yu, CEO of Babel Asia. "I look forward to growing our team rapidly, especially bringing onboard seasoned professionals that will quickly advance our compliance plans."
Babel Finance now joins a long queue of crypto players planning to set up shop in the country. Reports indicate that the Monetary Authority of Singapore (MAS) — the country's primary financial regulator and central bank– is presently processing over 170 applications from cryptocurrency exchanges. 
In early May, Babel Finance raised $40 million in a Series A funding round led by Sequoia Capital China and Zoo Capital, among other crypto funds.