Bakkt Fizzles Out as Zero Bitcoin Options Traded on the Platform in June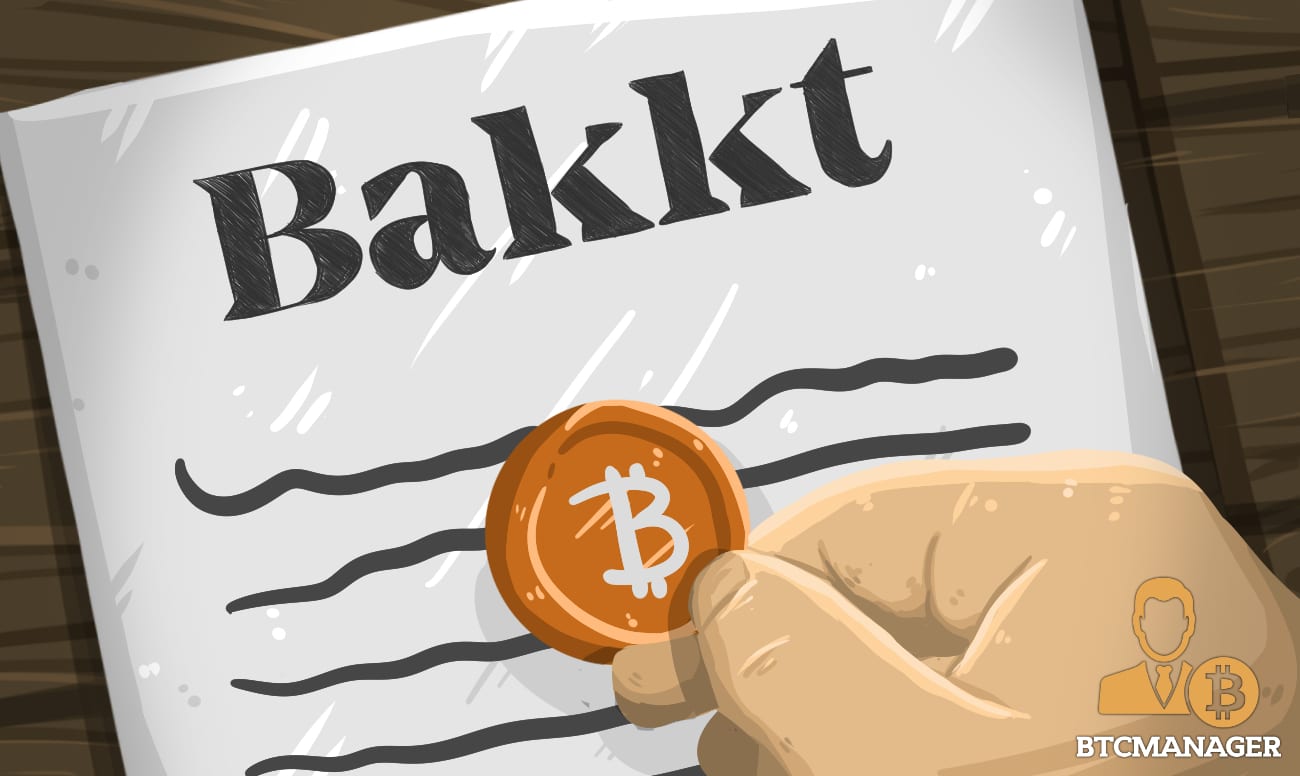 Wall Street-esque Bitcoin options have experienced a massive rise in popularity this year, recording hundreds of millions in volume across various exchanges. However; one major player continues to disappoint.
Bitcoin Options go to Zero
Bakkt – once touted as the poster child for the institutionalization of Bitcoin – seems to have lost favor with institutional funds as Bitcoin options on the platform have zero recorded transactions for the June 15 – July 23 period.
Bakkt's average weekly volume has been a paltry $172 million for its futures products. The maximum daily volume in June was just $1.1 million, equal to the volume Bitcoin sees every ten seconds on Deribit.
But nothing is more dismal than BTC options data for Bakkt. CoinDesk noted open interest for the exchange's options market had "suffered complete inactivity before, but the current 38-day streak dwarfs other periods."
Skew data shows Bakkt's options volume has also dropped to $0 since June 15. It earlier when to zero in April – when the "Black Thursday" crash occurred – but recovered for a short while.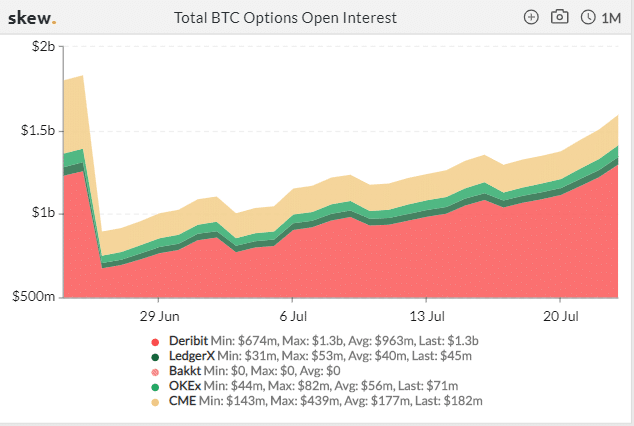 (Source: Skew)
For the uninitiated, options are financial tool allowing traders to speculate on future values of an underlying asset – usually with huge leverage and the potential for life-changing payouts.
Bakkt Disappoints, ETH Zooms
Crypto fanatics once regarded Bakkt as Bitcoin's "killer app" — a so-called slang for products/services that revolutionize industries and rival products. However, since its launch in September 2019, Bakkt has no substantial metric or use case to boast about.
The exchange's main selling point — that of physical-settled Bitcoin futures — turned out a disappointing farce. Only 63 percent of contracts were settled on Bakkt's first day of trading.
The performance of Deribit and CME shows Bitcoin options is a rapidly growing market sector. The metric has increased sharply from the low of $410 million observed in March when the bitcoin market crashed on "Black Thursday," on March 12.
Meanwhile, the upcoming Ethereum 2.0 testnet – scheduled for August 4 – has built up bullish activity for ETH-denoted products. Data from the last week show ETH's open interest is at a record-high $230 million.
Some option traders are even betting on a $720 strike for the December 25 expiry, which would require ETH to surge 160 percent more than today's prices.