Bancor (BNT) Launches Highly-Anticipated Bancor Vortex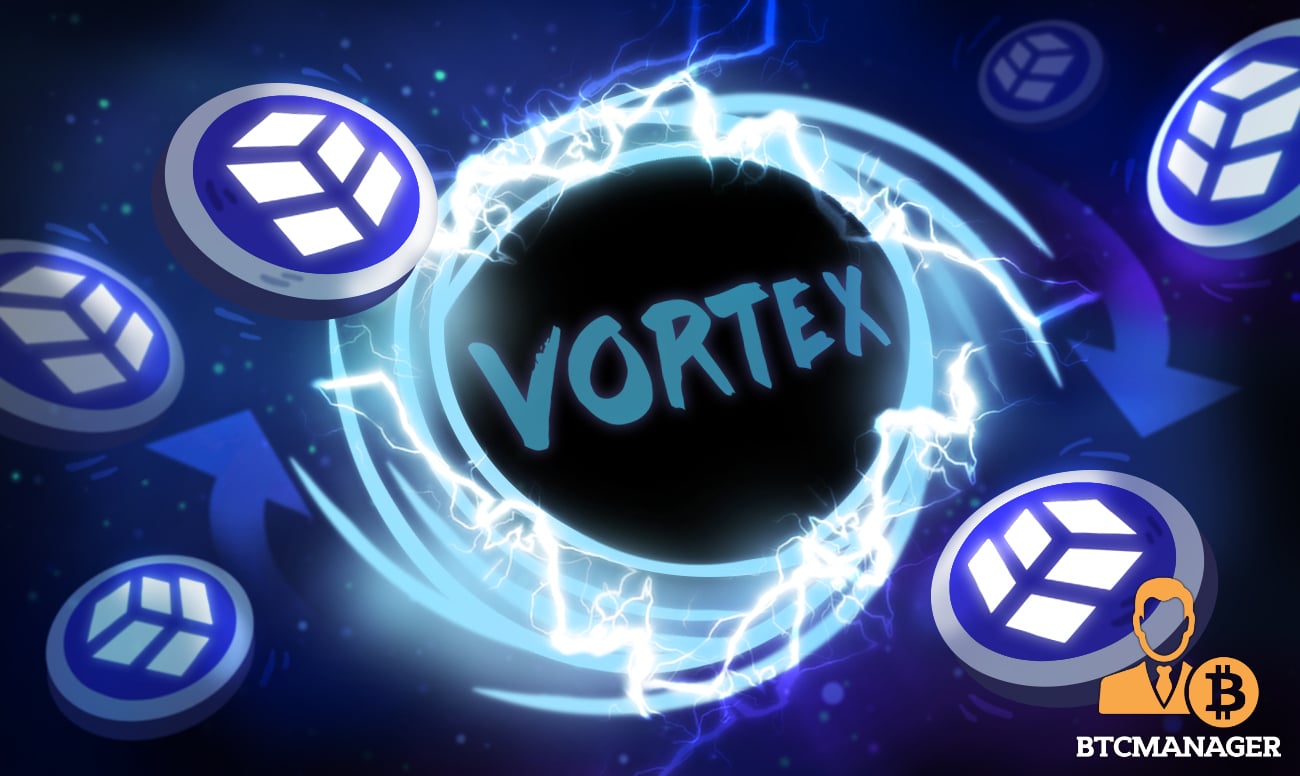 Bancor (BNT) has launched Vortex, a yield farming solution designed to create a new passive revenue stream for Bancor users by making it possible for them to borrow against their staked BNT token and provide leveraged liquidity.
Bancor (BNT) Aims to Become a DeFi Leader
At a time when the decentralized finance (DeFi) ecosystem is rapidly gaining traction, with protocols such as Maker, Aave, and Compound occupying the frontline, the Bancor team has successfully launched Vortex, in a bid to give these top guns a run for their money.
It will be recalled that the Bancor team proposed the Bancor Improvement Proposal 9, dubbed Vortex, on January 11, 2021, describing it as a protocol funded by "admin fees" and designed to create a demand for "market participants to buy and lock BNT on the protocol without taking exposure to BNT volatility, thereby creating increased fundamental demand for BNT and expanding the network's liquidity."
Fast forward to February 18, 2021, Bancor, whose total value locked (TVL) currently sits above $700 million, has announced the successful launch of Bancor Vortex.
Enter Vortex 
Per a blog post by the Bancor team, with the launch of Vortex, users of the Ethereum-based Bancor blockchain can now borrow against their staked BNT. Once a user deposits BNT into any of Bancor's whitelisted pools, the liquidity provider (LP) will receive the vBNT governance taken which can easily be swapped for other supported cryptoassets on Bancor.
Just like other pool tokens, vBNT holders can sell it and keep the proceeds or use it to provide leveraged liquidity to earn more fees as well as BNT rewards. However, for an LP to withdraw the BNT token staked initially, they must provide the vBNT they received while staking their BNT and it must be submitted from the same wallet with which they performed the staking operation. This is so because the Bancor team burns the vBNT.
Notably, one major benefit users stand to gain from Vortex is that they no longer need to unstake their staked BNT tokens anytime they need to stake ETH (or any other supported crypto asset) in a project, as they will only need to swap their vBNT token (received when BNT was initially staked) for another cryptocurrency and use it to provide liquidity in the said project.
Bancor wrote:
"When BNT is deposited in a whitelisted Bancor pool, it generates vBNT at a rate of 1:1. vBNT tokens are a special kind of "pool token" that represents the depositor's part ownership of the pool."
What's more, the vBNT token can be used to vote in the Bancor ecosystem. Holders can also stake it in the vBNT/BNT pool and get a percentage of its swap fees or ultimately swap it for supported tokens on the Bancor network.
At press time, the price of Bancor's BNT token is up by 73.28 percent in the weekly timeframe, trading at $4.99, with a market cap of $646.46 million.