Bancor Drops Condom NFTs "DEXLoverz" to Highlight Impermanent Loss Protection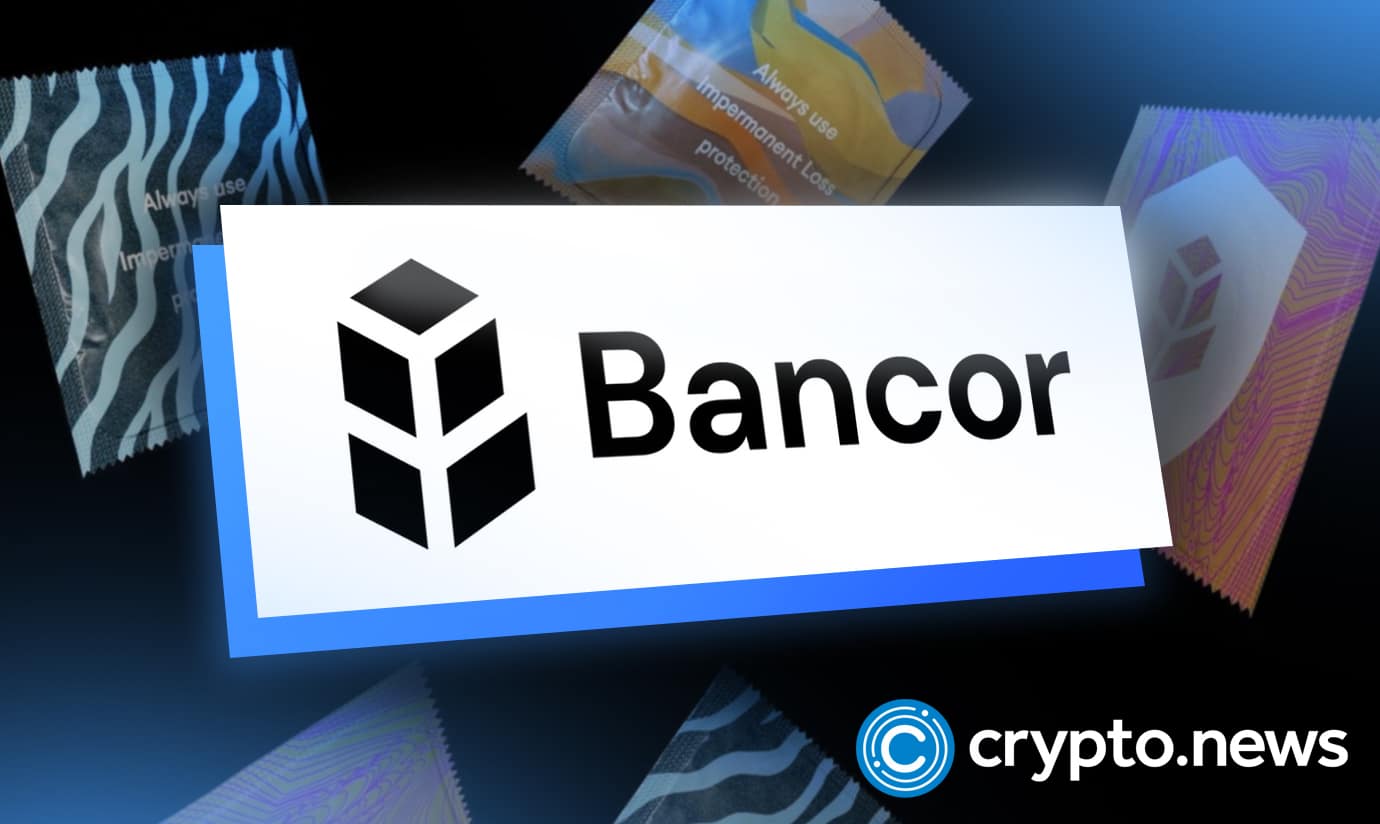 Just about everyone has heard of NFTs by now – we've all got a friend of a friend who allegedly "made a killing on them", of course knowing exactly what they were doing. 
Now Bancor – the godfather of decentralized finance (DeFi) – is dropping condom NFTs to raise awareness about the risks involved with using decentralized exchanges (DEXs) to stake and earn on your favorite tokens.
"DEXLoverz" is a set of unique 1,500 condom NFTs with varying levels of rare attributes. They are being minted and airdropped on Polygon to active participants in Bancor's DAO, as well as users who have suffered extreme cases of impermanent loss staking on unprotected DEXs such as Uniswap, Sushiswap and Balancer. One well-known yield farmer known as "0xb1" was awarded one of the rarest DEXLoverz due to suffering over $250m in impermanent loss.
Naturally, the condom NFTs will be dropped on Valentine's Day to encourage recipients to practice Safe DEX on Bancor – which offers a unique staking model that fully protects users from impermanent loss, so they can earn yield with far less risk.
So what is impermanent loss?
Impermanent loss or "divergence loss" is the primary risk faced by DeFi users who stake their funds on DEXs. It is the value lost as a result of providing liquidity with your tokens rather than simply holding them in your wallet. It occurs when the prices of the paired assets in a pool diverge. Yes, you guessed it – this happens all the time in crypto: according to a recent study analyzing the performance of liquidity providers on Uniswap, around 50% of users were worse off as a result of providing liquidity on unprotected DEXs vs. doing nothing with their tokens. This happens in spite of said DEXs advertising double and even triple-digit APRs for liquidity providers.
The bottom line: unprotected DEXs are exposing over $20bn of liquidity staked inside them to what has been called "DeFi's silent killer". In a press release, Nate Hindman, Head of Growth at Bancor, commented on the phenomenon:
"Staking in DeFi liquidity pools is not a passive income strategy. It is a risky trading strategy that can lead to heavy losses. Bancor is the only DEX offering token holders and DAOs real passive income through its novel impermanent loss protection model."
Meanwhile, users on Bancor earned over $250 million last year thanks to the protocol's 'Safe Staking', allowing users to provide liquidity to only one token in a pool and be fully protected from impermanent loss. Stakers of tokens such as ETH, WBTC, MATIC and SNX on Bancor have seen APRs of up to between 40-60%.
Unlike centralized yield platforms, Bancor is fully decentralized and yields are transparent, depending solely on on-chain trading volume and liquidity mining rewards. Moreover, staking on Bancor allows users to retain full ownership of their assets.
Bancor attracts DAOs and loyal token holders who want a passive, safe, reliable source of passive income. Over a dozen DAOs have recently staked their treasuries on Bancor, including yearn DAO, WOO, Nexus Mutual, KeeperDAO, Harvest Finance – and over 30 DAOs have committed to treasury deposits and rewards programs in the upcoming the launch of Bancor 3.
According to developers, Bancor 3 will make impermanent loss protection even quicker and cheaper to access with major gas reductions and planned migrations to new blockchains and L2s. Ultimately this allows users to earn more while doing even less.
Holders of DEXLoverz will get access to exclusive benefits, events and utilities on Bancor in the future. Initially, holders can stake their DEXLoverz on the Digitalax platform to earn rewards and 30% of Bancor apparel sales on Digitalax, or holders can choose to burn their DEXLoverz for a Bancor T-shirt. To celebrate the NFT Drop, Bancor is giving away 10 "DEXLoverz" to 10 lucky winners. Visit the blog for more details.