Bank of England Executive Supports Calls for CBDC Issuance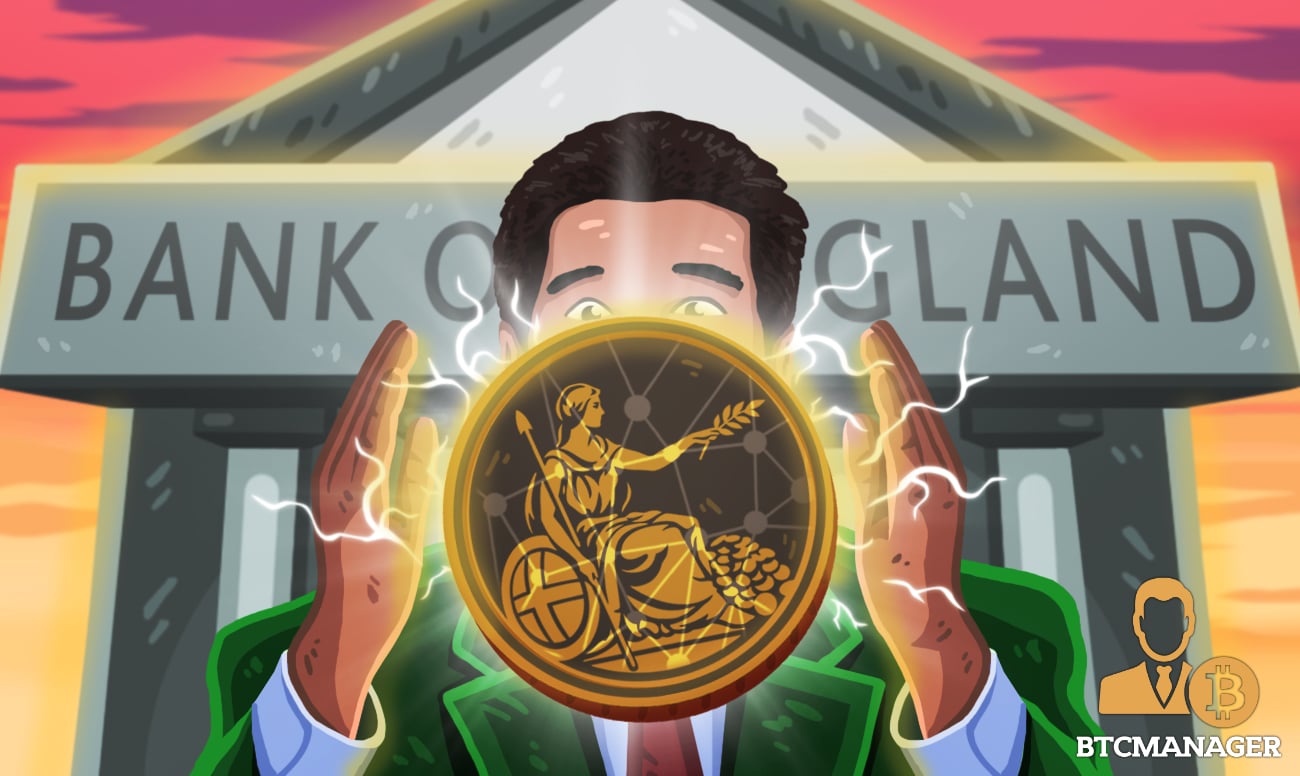 Sarah John, chief cashier of the Bank of England (BoE) says governments should seriously consider creating central bank digital currencies (CBDC) as a countermeasure to private crypto projects.
Central Banks Need to Dominate Digital Currency Space
Speaking to the Telegraph, John highlighted the need for central banks to consider CBDC as a viable option. Commenting on the matter, the BoE banknotes issuer remarked:
"We need to think as an institution about how to position ourselves to make sure society still has a broad range of payments that it can use with confidence… It is absolutely right that central banks think about whether a public sector or private sector would be best to provide a digital currency going forward."
For John, central banks remain the best suited to be issuers of any form of currency given their experience and ability to maintain regulatory control of the financial market. According to John allowing private cryptos like Libra to take center stage could have negative implications for global financial stability.
John's comments echo similar sentiments espoused by central bank and finance stakeholders from other countries. Since its emergence, Facebook's Libra has drawn criticism from regulators across the globe.
Back in December 2019, Agustin Carstens, general manager of the Bank of International Settlements (BIS), warned that private cryptos may render central banks irrelevant. At the time, the BIS chief enjoined central banks not to give up their position as gatekeepers of the global financial architecture.
Other finance stakeholders have argued that Libra may weaken the ability of governments across the world to set and implement their own sovereign monetary policies. Thus, in recent times, some central banks have begun examining the potential of creating and issuing their own CBDC.
18 Central Banks in CBDC Race
No fewer than 18 central banks are in different stages of CBDC development with countries like Canada, Sweden, Switzerland and Japan forming a think tank to exchange ideas. Lawmakers in Japan are also urging the government to create a digital yen in response to China's accelerated CBDC plans.
As reported by BTCManager, these lawmakers also want the government to lobby fellow G7 members into making CBDCs a focus for the 2020 G7 summit later in the year. In Europe, officials from France and Germany have asked the European Central Bank to move forward with the issuance of a digital currency for the region.