Bank of England Working On Centrally Controlled 'RSCoin'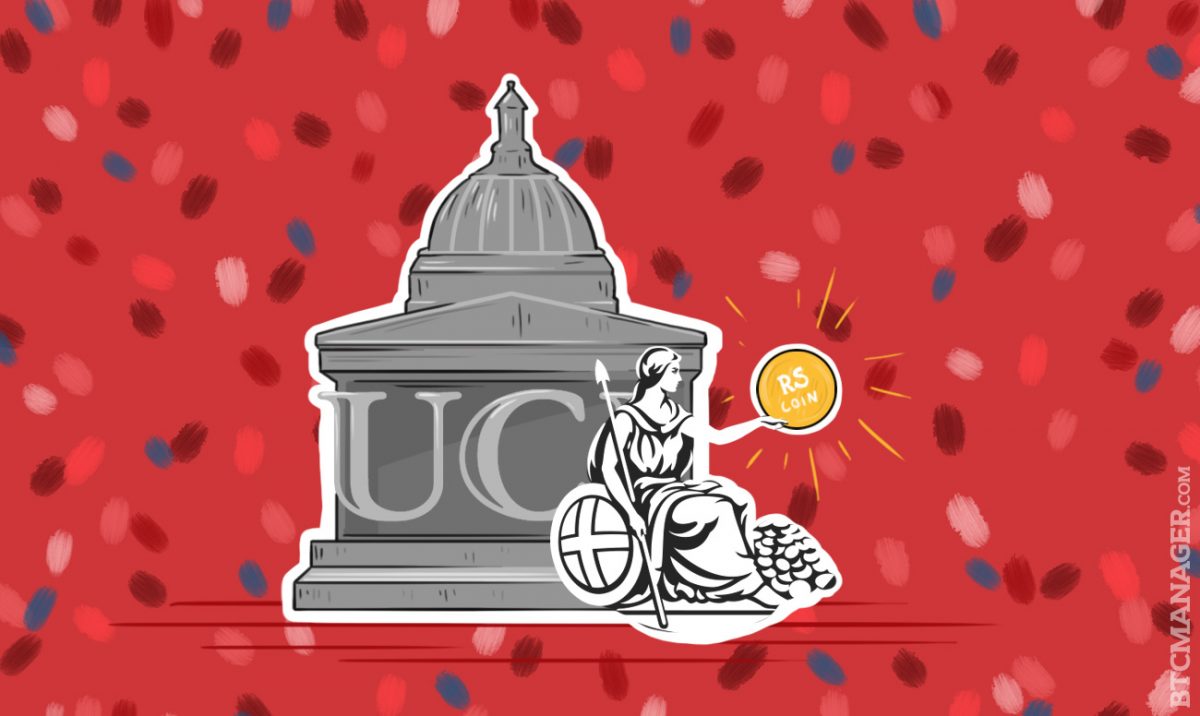 The UK's central bank is working with researchers at University College of London (UCL) on a centrally controlled digital currency based on Bitcoin, according to a report from the MIT Technology Review.
The cryptocurrency framework, dubbed RSCoin, allows central banks to maintain complete control over the monetary supply, but relies on a distributed set of authorities to prevent double-spending.
Similarly to Bitcoin, RSCoin uses cryptography to combat counterfeiting, and transactions are verified by computers prior to being added into a digital ledger.
The central bank would choose a small group of third-party organizations, such as large commercial banks, which it would delegate the authority of validating, processing and submitting transactions to the central bank's digital ledger.
RSCoin's ledger would be solely in the hands of the central bank. The bank would retain a special encryption key that could be used to control the money supply.
In a paper on RSCoin, UCL researchers George Danezis and Sarah Meiklejohn, explained that their design decisions were largely motivated by the desire to create a more scalable cryptocurrency. They argue that decentralized blockchain-based transaction ledgers, such as Bitcoin, have significant limitations in terms of computational costs and scalability.
Despite centralization, the researchers say that RSCoin still provides many benefits over existing (non-crypto) currencies. These benefits include a transparent transaction ledger, a distributed system for maintaining it, and a globally visible monetary supply.
So far, RSCoin has been tested using 30 different computers inside Amazon's cloud computing platform. Meiklejohn said that she is in talks with the Bank of England about doing more research on how the system might be implemented in practice.
Meiklejohn indicated that the central bank is also interested in exploring whether a system such as RSCoin could help banks and financial institutions move conventional assets and enable the automation of certain transactions such as future contracts.
The Bank of England started expressing interest in issuing digital currencies last year. The UK government is also a strong proponent of using blockchain technology for an array of purposes including security.
Earlier this month, Ben Broadbent, Deputy Governor for Monetary Policy at the Bank of England, told the audience during a speech at the London School of Economics that a "central bank digital currency" could make retail payments more efficient and the financial system as a whole more resilient.
Alongside enabling easier and faster commerce, RSCoin could potentially make basic financial services available to more people around the world.