Banks Have Officially Lost to Crypto Says Former JPMorgan and BBVA Executive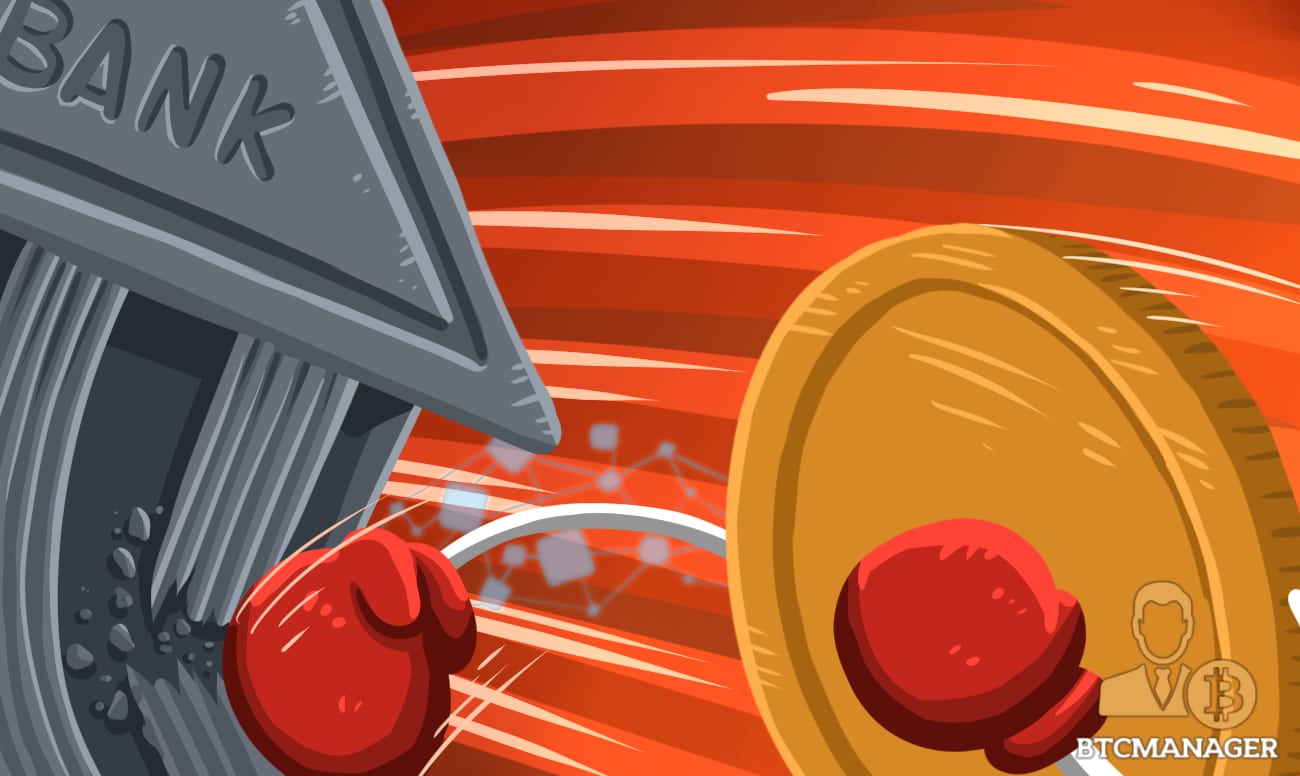 Salvador Casquero, former JPMorgan Head of Scandinavian Interest Rates Trading and Head of FX Sales at BBVA, two of the largest banks in the world, has said that banks have officially lost the race of finance to crypto and rapidly emerging fintech companies.
Fintech Takes Over Banks
For decades, banks like JPMorgan, Goldman Sachs, BBVA, and Citibank have had absolute control over the global financial system. After all, banks were the only way both individuals and banks could process transactions internationally.
But, over the past few years, cash has become increasingly irrelevant, especially in countries like China and South Korea, where it is abnormal to obtain essential goods like coffee and food with fiat. The exponential growth of fintech companies that are capable of conducting same operations as the banks except in a more efficient, cheaper, and secure way, has led startups to surpass the market valuation of major banks.
As of May, the market cap of Ant Financial, a subsidiary of Jack Ma's Alibaba, which operates China's most widely utilized fintech network Alipay, is over $150 billion. That is a market valuation that is larger than Goldman Sachs and BBVA combined.
Casquero, who has spent more than 20 years working with the largest financial institutions in the traditional finance sector, explained:
"From the "-tech" suffix I witnessed how fintechs, unexpected technology competitors with financial flavor, started to unbundle the banks. Banks were doing a lot of things at a single given time and they found themselves competing with small, fast and flexible companies which were optimized in terms of flow, resources, business models and technology and are tailored towards very specific products."
Crypto Takes Over Fiat
Even with the presence of fintech companies, the existence of banks is crucial to both governments and businesses due to their ability to issue money and control the circulation of fiat currencies like the US dollar and euro.
Most fintech companies like Alipay fundamentally rely on reserve currencies because their primary revenue source is the transaction fee that occurs while processing cash payments in a purely digital manner between individuals and businesses.
Casquero stated that crypto has rendered the presence of banks useless with its ability to create consensus-based currencies that do not require central banks, authorities, and governments, echoing the stance of former Goldman Sachs CEO Lloyd Blankfein, who previously emphasized that if governments have the power to issue centralized currencies, consensus currencies such as bitcoin have a chance to survive in a rapidly changing financial industry.
Throughout 2018, the cryptocurrency sector has seen an influx of experienced talents from the traditional finance sector existing the space to join emerging blockchain startups, uncertain about the long-term future of the conventional finance industry as a whole, and major financial institutions within it that rely on the performance of fiat to survive.