BAYC NFT sales skyrocketed, rose by 130% in 24 hours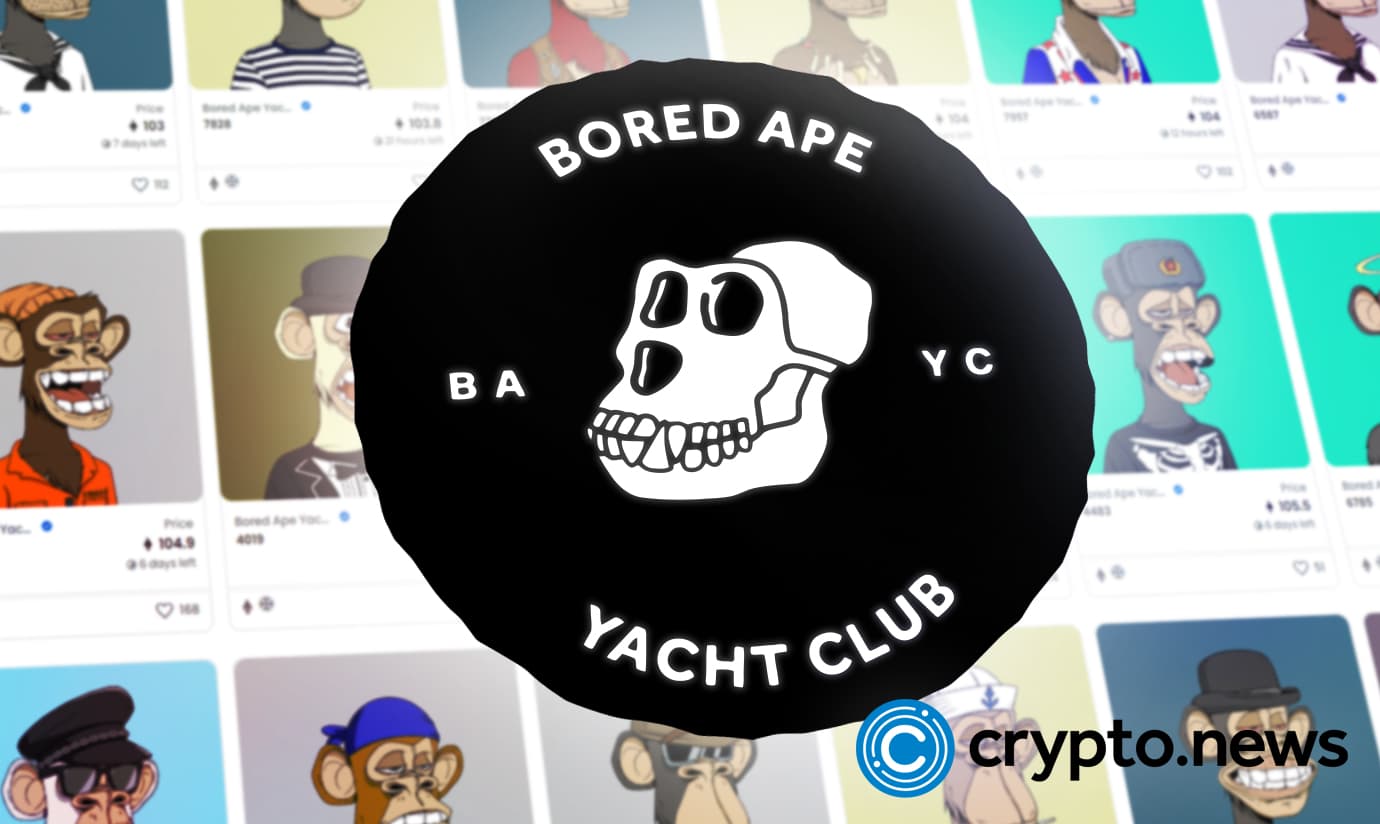 The popular non-fungible token (NFT) collection, Bored Ape Yacht Club (BAYC), has seen a significant rise in its sales volume as the first month of 2023 ended.
Over the past 24 hours, $3.26 million worth of BAYC NFTs were traded, a notable 130% rise at the time of writing. Per CryptoSlam data, the number of buyers and sellers has risen 35.7% as well.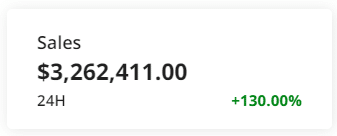 Moreover, the top three NFTs sold in the past 24 hours are BAYC #5840, BAYC #8483 and BAYC #204. They were sold for $796,444, $581,845 and $169,705, respectively. According to CryptoSlam, the BAYC NFT sales volume has dropped from around $76 million in Dec. 2022 to $65 million this month.

The numbers of BAYC unique sellers and unique buyers have also plunged, per the NFT data provider, from 423 and 374 to 359 and 353 over the past month, respectively.
While $3.2 million worth of sales might seem a lot, the number is still far from BAYC's best sales day, Aug. 28, 2021, with $53.7 million worth of purchases in just 24 hours, CryptoSlam data shows.
Furthermore, the total number of global NFT sales has also risen from $678 million in Dec. 2022, to $911 million in Jan. 2023, 40.35% over the past month, per CryptoSlam.
According to the digital art data platform, the number of NFT buyers has grown 350% in January, surpassing the 586,000 mark.