BBVA Opens Bitcoin (BTC) Trading Service to Private Banking Clients in Switzerland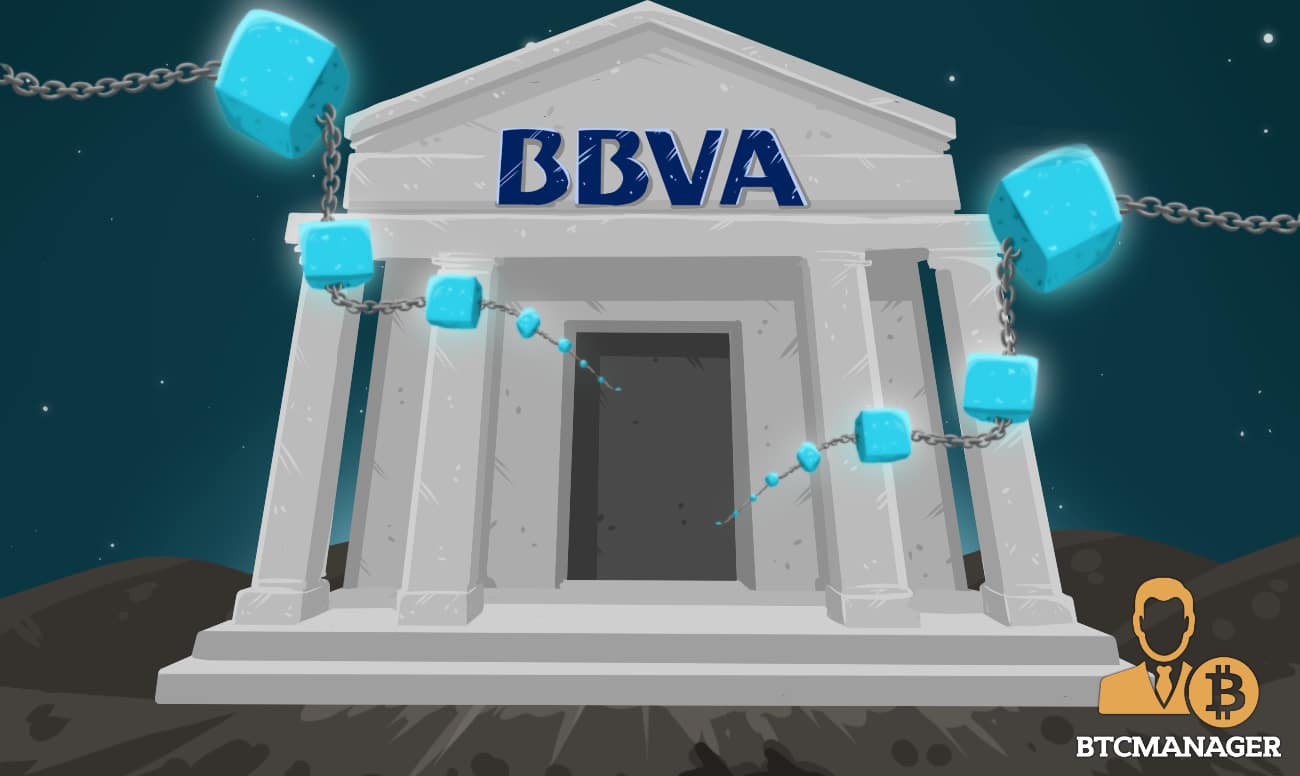 Spain's giant bank, BBVA, announced that it plans to launch a bitcoin trading service for private banking clients in its Switzerland entity. The services, including bitcoin trading and custody services, will be available as of Monday, June 21.
Better Banking Services for Customers
BBVA's announcement comes after six months of testing with several users. These new services will currently be offered in Bitcoin, but there are plans to move hands across the sea and include other cryptocurrencies in the future. However, BBVA will not provide any advice to clients concerning the investments mentioned earlier.
BBVA Switzerland's move has allowed it to perfect its operations in a wide array of areas. Alfonso Gomez, CEO of BBVA Switzerland, said on Friday that the bank was able to test the service operations, strengthen security, and most importantly, it was able to detect a significant desire among investors for crypto-assets or digital assets as a way of diversifying their portfolios, despite their volatility and high risk.
New Beginnings for Crypto Enthusiasts
Users will use the new services much more efficiently; since the bank's app has a fully integrated bitcoin management system, they can view their performance alongside that of the rest of the customer's assets, funds and investments.
The bank will offer customers a personalized wallet to convert their bitcoins into fiat currency, and vice versa, spontaneously, much faster, and without the illiquidity that affects other digital wallets or independent brokers.
BBVA can achieve all this because it has partnered with several sources for converting cryptocurrencies that have made it possible to ensure 24-hour investment, processing multiple orders simultaneously, and managing orders of any size.
The CEO of BBVA, Gomez, believes that the bank's innovative services will position it as a benchmark institution in adopting blockchain technology. He said that the bank would continue to enhance and expand the digital offering over the coming months.
"We are bringing the quality of banking service to the fledgling world of crypto assets," he adds.
A Big Innovation to Traditional Banking Ecosystem
Since BBVA in Switzerland combines traditional and digital financial assets in the same investment portfolio, the bank is at the forefront of adopting digital assets in conventional finance. Its new services represent a novel offering. It will provide more simplicity to its customers when trading, account statements, tax returns, et cetera.
However, the Switzerland branch, dedicated to international banking services, will limit its cryptocurrency services to Switzerland only; since its ecosystem has relatively comprehensive rules around cryptocurrencies embarked by the country's Financial Market Supervisory Authority.
On the other hand, it may extend its services to new countries or other new customers depending on whether the markets will meet the appropriate maturity, demand, and regulatory conditions.
This bold innovation is a significant milestone for BBVA and the entire banking ecosystem. As the Bank of New York Mellon, it is a colossal step for banks to expand their crypto offerings.