BC.Game now Supports Aave's LEND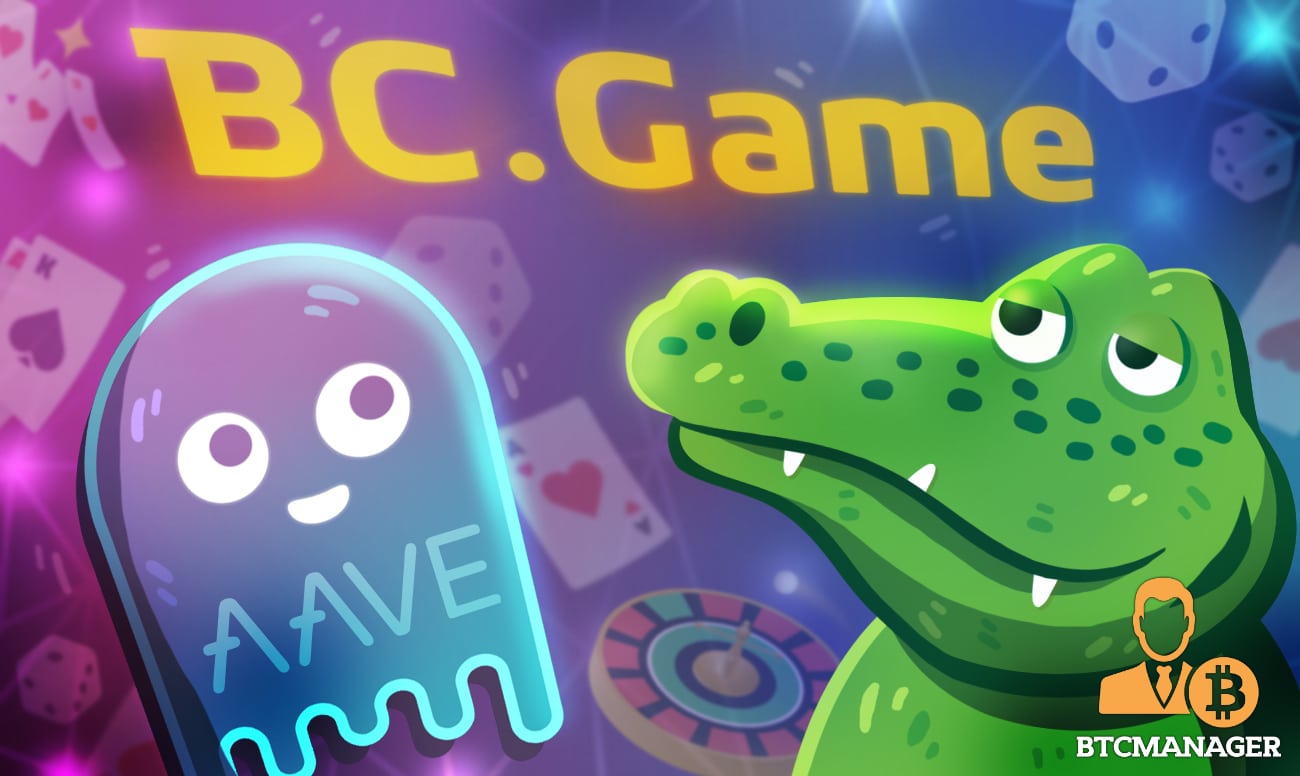 BC.Game, a blockchain-based multi-currency gaming platform with a provably fair system that's been in operation for more than two years, now supports LEND, the native token of the Aave protocol. 
Aave's LEND is Up 7,770% Year-to-date
The lending dApp is one of the most popular. It has under management over $997 million of ETH according to Etherscan. 
Tapping on the overwhelming success of DeFi in 2020, LEND is one of the most liquid and top performers. Year-to-date, the token has added an impressive 7,760 versus the greenback. 
At the time of writing, the ERC-20 token was trading at $0.50, up 10 percent in the last week of trading according to coin trackers.
By offering to support LEND, BC.Game players now have a chance of wagering on games and winning extra LEND tokens depending on their game's outcome without lending. Today's addition pushes the number of tokens supported by the platform to over 15.
Players can at any time deposit or withdraw any of the supported coins. However, LEND is the latest following the platform's support of Chainlink (LINK) and UNI, the governance token of the Uniswap protocol—the largest DEX in the world.
The influx of New Players
Because of the diversity in games and the number of coins the platform supports, BC.Game on average receives over one million unique visitors.
With the recent ramp-up of tokens oiling the multi-billion DeFi scene, it is highly likely that the platform will receive even more players in the coming days. 
BC.Game is finding success thanks to its part history—being one of the first blockchain gaming platforms to support BTC, and their building of a transparent system where players don't have to trust intermediaries by mathematics. 
Inherently, cryptocurrency transactions are not only transparent but secure and sometimes instantaneous with systems to stamp out cheats. 
Fast Payouts and Support of the Bitcoin Lightning Network
BC.Game, despite challenges in some blockchain, boasts of fast cash-outs. The gaming platform is perhaps the first in the industry to operate a Bitcoin Lightning Network (LN) node to guarantee fast deposits and withdrawals.
LN is a Bitcoin Layer-2 scaling solution that not only makes transaction settlement instantaneous but keeps fees near negligible. 
This coupled with fast customer care support, a free public forum that anybody can join, fast sign up, and additional safety nets to safeguard client funds, the platform's new take on gaming is proving transformative.