Beam Team Releases Roadmap Update: Confidential DeFi via BeamX, Cross-Chain Interoperability, & More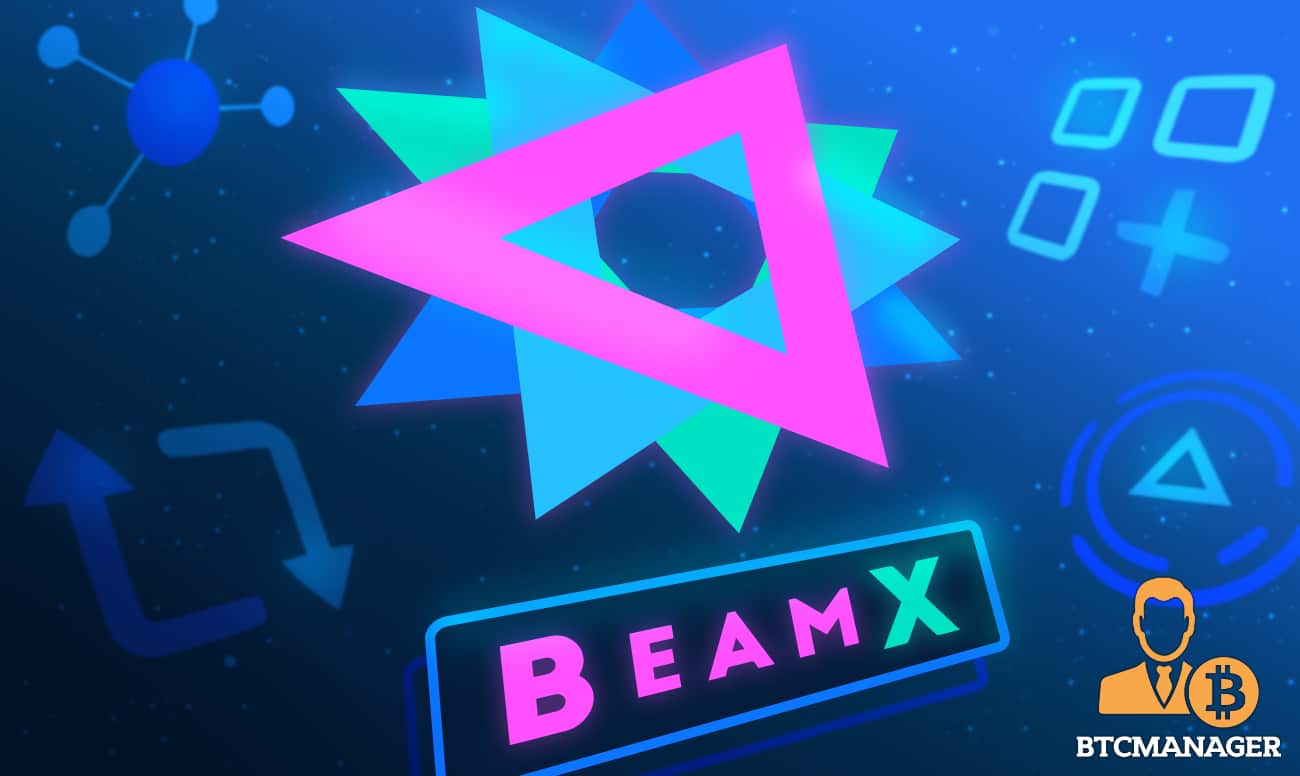 DeFi is an extraordinary innovation commanding over $50 billion in locked value at the time of writing. However, amid this explosion, privacy and confidentiality have been and continue to be sorely missing. Most DeFi protocols leave users' transactions openly traceable back to their public wallets. The Beam Foundation is building a solution to rectify this shortcoming of the industry.
BeamX makes dApps Private by Default
 The Beam team is building a fully private DeFi ecosystem called BeamX, allowing dApps to access various use cases and financial instruments ranging from stablecoins, lending, and more, without exposing the identity of its participants. BeamX will give DeFi dApps the ability to operate completely privately, ushering in a new era of secure blockchain interaction. 
The BeamX team is building a brand new full-stack development framework to enable this privacy-first ecosystem. On the BeamX platform, creators will be able to launch dApps and financial instruments that are private by default.
This week BeamX announced their upcoming roadmap, giving us valuable insight into their plans for bringing private DeFi to the masses. 
Beam's Third Hard Fork, Beam Wallet Enhancements, and Ferocious Fermion 6.0
The BeamX team has released a brand new wallet, nodes, and APIs to all platforms (mobile and desktop) ahead of the third hard fork set for activation at block height 12,800,000, which took place this week. 
The infrastructural tweaks packaged with the fork have enabled smart contracts—or shaders—both in Beam Wallets and nodes. This is an important upgrade because the Beam Virtual Machine (BVM) runs on the nodes and the Beam wallet. This fork kicks off the team's  plans to transform the Beam Wallet into a suite of tools called the Wallet Suite, which will empower users to extend wallet functionality with new tools depending on the direction chosen by the BeamX DAO, the first of which are already cropping up.
Confidential Assets (CAs) & the dApp Store
One major new function of the Beam Wallet is the ability to send and receive Confidential Assets, which are private-by-default tokens that have been issued on Beam. CAs are one of the underpinnings of the upcoming BeamX ecosystem, enabling builders to create anything from bonds to stablecoins to synthetics, all completely privately. 
Also live now is the long-anticipated dApp Store, which is where all future BeamX dApps will be found. You can already play with a simple proof-of-concept dApp, the Faucet, which will add testnet tokens to your wallet.
Ferocious Fermion 6.1: A look at BeamX DAO and swapping Confidential Assets (CAs)
At present, the team is working on the user interface of the BeamX DAO as part of the upcoming Ferocious Fermion 6.1 update. 
Users will be able to interact with the first governance dApp directly in the Beam Wallet. Once launched, users can stake their BEAM coins to acquire BEAMX, monitor distribution of BEAMX tokens, participate in incentivized voting, and view the status of polls.
Additionally, Ferocious Fermion 6.1 will enable ecosystem participants to directly swap Confidential Assets for LTC, BTC, QTUM, DASH, DOGE, ETH, DAI, and USDT via atomic swap. Users can also swap CAs for BEAM with the same UI as an atomic swap, but the team states that BEAM swaps are simpler, faster, and cheaper in the back end because it is treated as a single transaction. 
Interoperability Plans with Binance Smart Chain (BSC), Ethereum, Polkadot, and More
From Ferocious Fermion 6.2, BeamX will begin working on decentralized bridges. The development team is already working on the early stages of connecting Beam to the Ethereum blockchain. 
They will also launch decentralized bridges for Polkadot, Binance Smart Chain, Solana, and will have the capability to bridge any other blockchain with smart contract support. Tokens from external chains will circulate in the Beam blockchain as CAs. Whenever there is a reversal back to the original chain, locked assets are burnt, resulting in a 1:1 value transfer between chains. 
Such broad interoperability will involve complex cross-chain handshake mechanisms to ensure smooth operation and synchrony with the primary chain to validate bridge operations, but the team appears to be confident in their ability to achieve this. 
Integrating Chainlink Oracles, launching a Stablecoin, and Branching out to NFTs
Moreover, the Beam development team will integrate Chainlink's oracles. This way, financial dApps would securely and easily access price feeds and other data from an established and decentralized provider currently linking over 300 DeFi dApps with tamper-proof external data. 
In addition to Oracles, there will be a complementing algorithmic stablecoin, completing the system. 
With all of these features in place, and a stablecoin with oracle integration closing the loop on a fully formed DeFi ecosystem, a broad range of possibilities opens up. The Beam community will be empowered to create a native, fully confidential DEX if directed by DAO governance, for example. The team has also announced that Confidential NFT tokens and NFT-based games are in development at the proof-of-concept stage. 
Looking to the Future with Ethereum DEX Partnerships & Developer Empowerment
Beam has begun discussions to partner with existing Ethereum DEXs/AMMs and aggregators to enable privacy-by-default under the hood for platforms you may already use – think Uniswap, Sushi, or 1inch, but fully private. 
They are also beginning work on developer toolkits, documentation, and improved support channels in order to accelerate building and adoption of the platform and ecosystem.
Between partnerships with other protocols, empowering developers, and a robust roadmap of upcoming features, BeamX appears to be positioning itself to leap to the forefront of blockchain privacy and become the industry leader of confidential DeFi. We'll be watching them closely this year via their Twitter, Medium, and Telegram accounts.