Bearseum's blend of NFT Art and Video Games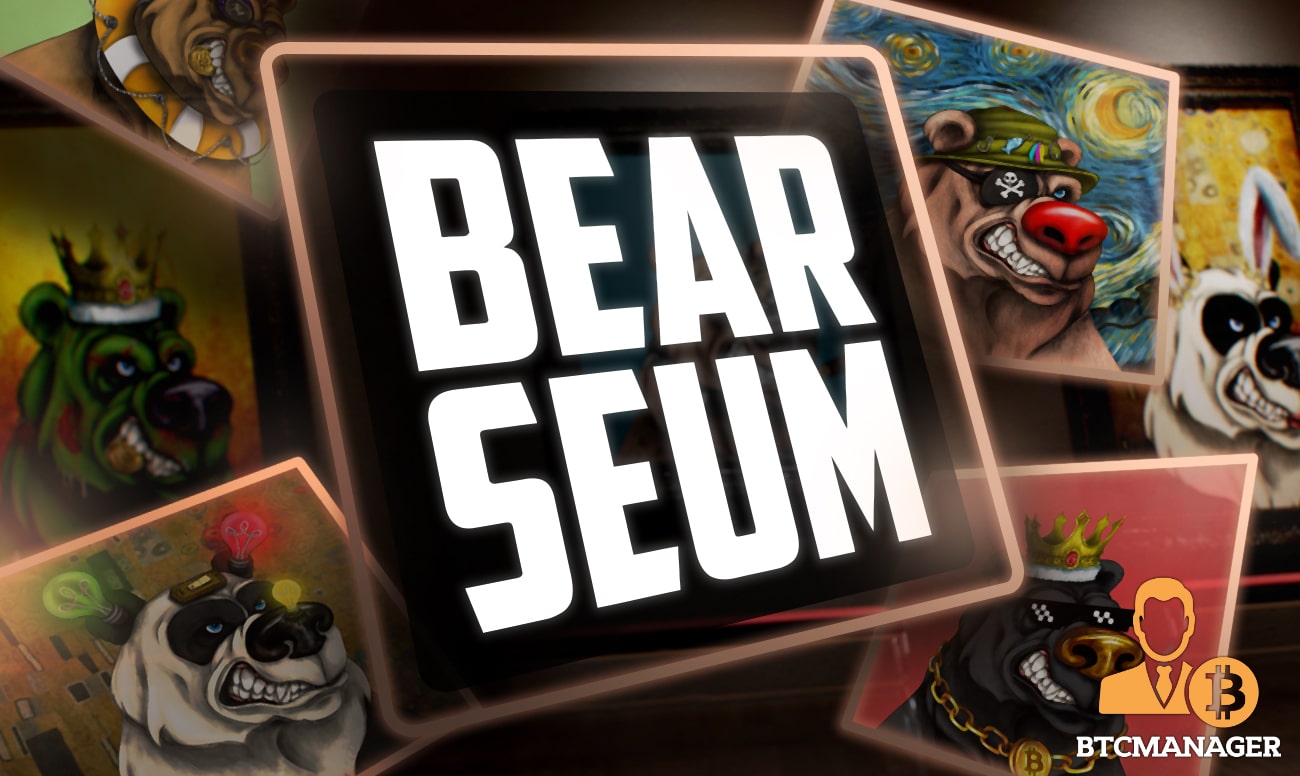 The crypto and NFT bull markets are raging forward as this is written. The bulls are cheering, and the bears are in hibernation for now. And why not? There are many reasons to smile right now, especially for NFT or crypto investors who invested before the current bull run. But as every stock market or crypto bull knows, the bears can come out of hibernation at any point – often when they are least expected. That's one thing that makes bears so dangerous.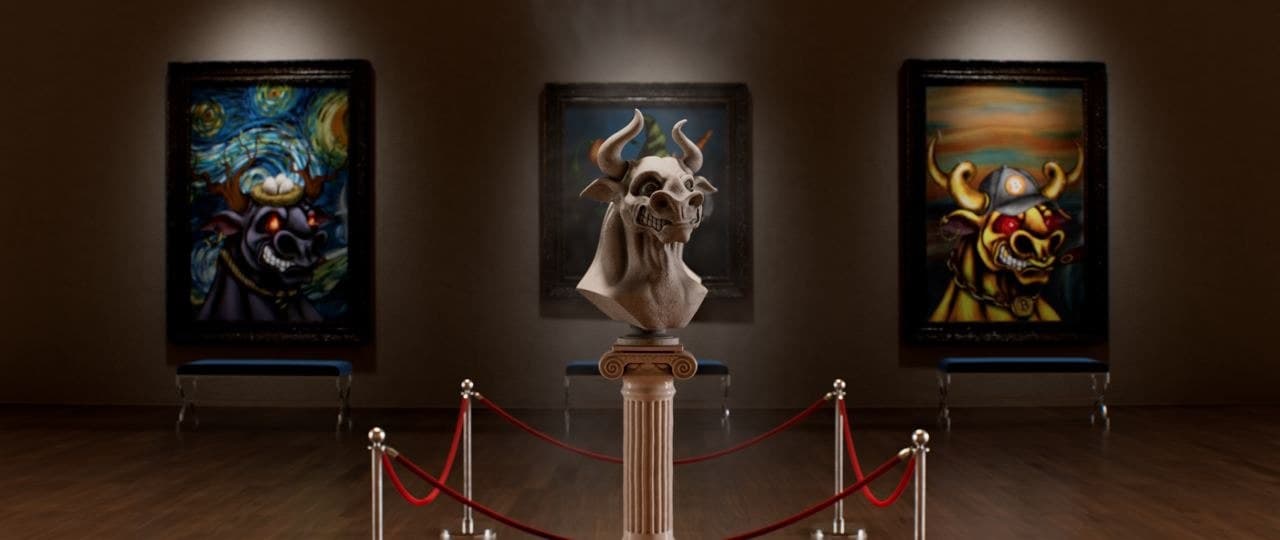 While this is an accurate and adventurous description of markets, this is also a metaphor for a hot fantasy NFT project built on Ethereum. 
The NFT markets continue to be red hot. In the past seven days, sales on nine of the top 10 marketplaces have increased over the prior week. Trading on Rarible is up 124% at over $8 million in sales, and Atomic Market on the WAX blockchain is up 298% at over $7 million. OpenSea, the largest marketplace on the blockchain, is up 30% at $758 million in sales over the prior week. 
Join us as we get a sneak peek into the world of Bearseum, a combined NFT art and video game ecosystem that seeks to add to the momentum of the already popular Bullseum.  
Bullseum is a hot new NFT project that features 5,000 individually created artistic bulls as part of a fantasy universe. This universe is the 33rd century, and the Bulls are an ancient and wise species. They are under attack from without and are decaying from within. Their elders met and decided that their most precious art collection, stored in a museum called Bullseum, should be scattered around the Earth, sold to trusted hands. In our world, the Bullseum collection has seen its floor rise to .23 ETH with over 797 ETH traded.
Bearseum
The Bullseum project has hinted at Bearseum in the past few weeks on their official website. Images showing the vandalized bull museum with the words "We are better than bull" and "#Bears Gonna Win" spray-painted on the walls, while a prominent bull statue is spray-painted with the word "Bears".
The next step of the ecosystem is coming soon. In the next rollout phase, a new collection will be launched on 18 October, 9 pm UTC.
Some of the specifications include:
– Mint Price: 0.08 ETH
– Maximum Mint Per Transaction: 25
– Supply for public sale: Around 3500
– Total supply: 5000
Bearseum is an art collection randomly generated at minting time with more than 120 different hand-drawn traits. This is the secondary art collection to the original "Bullseum" project. As with the original collection, the Bearseum team has promoted their pride in designing various features, making each character unique. 
Both collections give life to characters in the upcoming play-to-earn video game entitled "Runseum".
Play-To-Earn
The gaming industry shows another optimistic view, considering the project's future from a different angle. The gaming sector has been tearing over the past few years, and blockchain gaming has started to take off recently. The introduction of NFTs as players, skins and other elements has added another value dynamic into the system. So has the concept of the "Play-to-Earn" format in gaming. 
Play-to-earn is a gaming format built so that successful players have fun, but they earn prize money. This format has seen tremendous growth in the blockchain gaming sector, where players can earn cryptocurrency or play with NFTs that go up in value, are more successful, or become more popular. Recent viral blockchain games that have flourished with this model include Axie Infinity and Splinterlands. 
In addition to the art value of the Bearseum NFTs, these Bears have an additional use case. They are limited player characters that one can use in video games. From an investors point of view, this can add value to the ecosystem and the NFTs themselves.
Where Can I Find Bearseum?
The Bearseum collection will be launched on OpenSea, starting on Monday, 18 October, at 9 pm UTC. 
Contact
To contact the team behind Bearseum and Bullseum, Users can reach them at the following across the web and social media: