Beeple's Twitter Account Hacked, Scammers make $438k From Stolen NFTs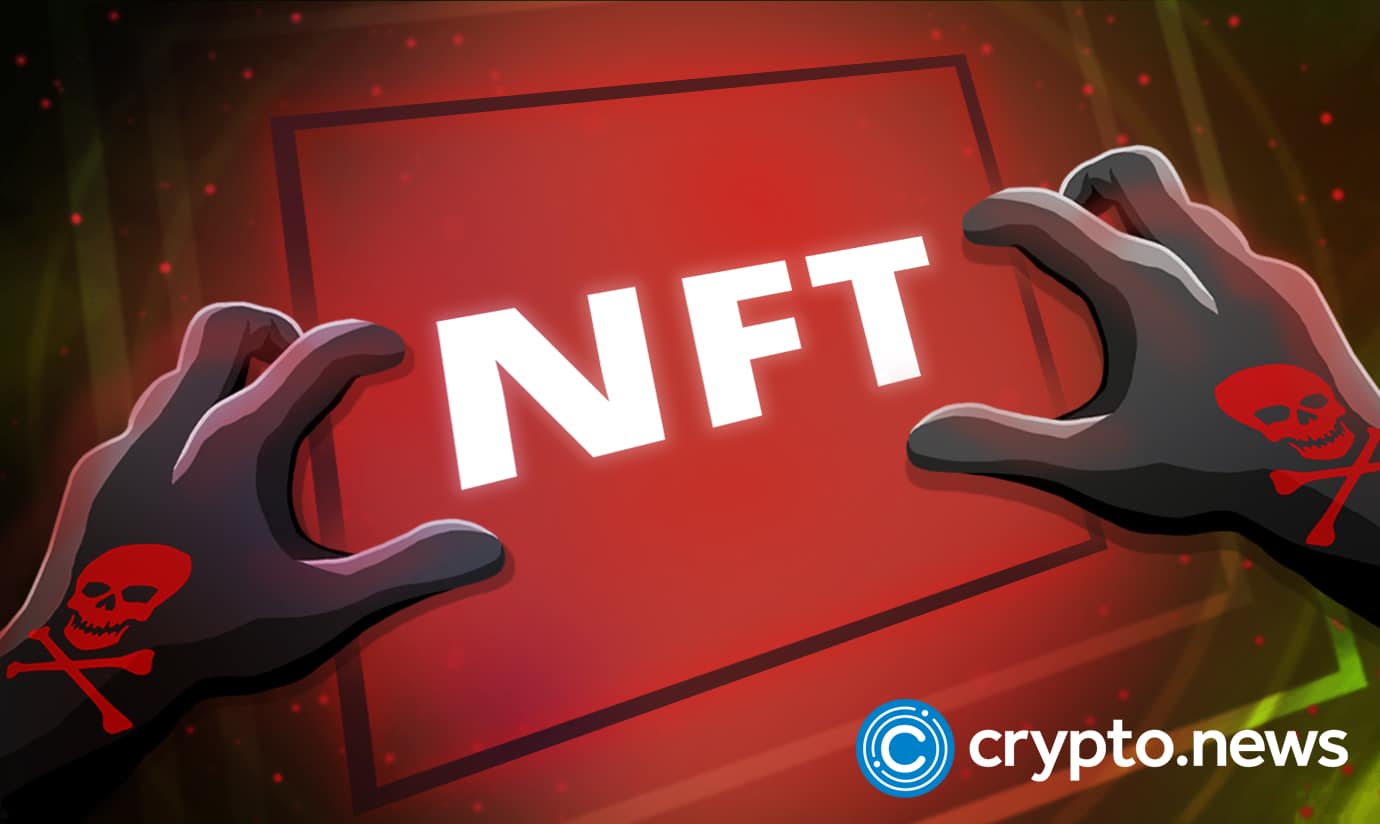 Hackers have hacked Beeple's Twitter account to orchestrate a phishing scam that stole a total of $438,000 worth of non-fungible tokens (NFT) and ether (ETH) from victims within just five hours on May 22, 2022. The cases of NFT scams have risen in recent months.
Beeple Targeted by Hackers
Michael Joseph Winkelmann, a renowned American digital artist, graphic designer, and animator known professionally as Beeple in the non-fungible tokens (NFT) space, has been targeted by hackers in a phishing attack that netted them nearly half a million dollars worth f crypto and digital collectibles.
Per a tweet by Harry Denley, a Security Analyst at MetaMask, the hackers managed to hack into Beeple's verified Twitter account to post a phishing website to steal the tokens of unsuspecting NFT enthusiasts.
It will be recalled that Beeple inked a partnership deal with luxury fashion brand, Louis Vuitton in August 2021, and designed some of the NFTs used in "Louis: The Game," a game app launched to commemorate the 200th anniversary of the birth of Louis Vuitton, the founder of the company. Last April, Beeple's events startup Wenew Labs was also contracted to design 30 more NFT postcards for the game.
The rogue actors based their phishing attack on the Beeple-Louis Vuitton NFT partnership, posting a link to a scam website that allows visitors to purchase raffle tickets that would enable them to participate in a raffle draw event for unique Beeple and Vuitton NFTs.
The hacker tweeted:
"BEEPLE X VUITTON COLLECTION_1: BEEPLES Official Raffle Below. Been working on this with LV for a long time behind the scenes. 1000 total unique pieces. 1 ETH = 1 Raffle Entry.

All non-winning entries are refunded post raffle.

Good luck."
$438k in Five Hours
According to Denley, the phishing operation was hugely successful, as the hackers were able to orchestrate two major attacks, stealing a total of $438,000 in both NFTs and altcoins within just five hours.
Specifically, Denley revealed that the first attack netted the bad actors 36 ETH (worth roughly $72k at the time) and the second attack attracted 62.35ETH ($125k), 37.59WETH (about $75k), and 45 NFTs (roughly $166k).
Though Beeple has purportedly tweeted that he's now regained access to his Twitter account, the security analyst has warned users to be cautious when interacting with the account, as it could still be under the control of the hackers.
While ransomware attacks used to be the easiest and most lucrative endeavor for hackers, the growing popularity of NFTs and decentralized finance (DeFi) has made these rapidly evolving ecosystems a major point of attraction to crypto thieves.
Since 2021, there have been countless incidents of rug pulls and scams in the NFT space alone, netting the perpetrators millions of dollars.
As reported by crypto.news in April 2022, the Bored Ape Yacht Club (BAYC) NFT project lost $14 million to hackers as a result of a phishing attack on its Instagram.
More recently, on May 6, 2022, hackers managed to take control of the Discord server of OpenSea, the world's largest digital collectibles marketplace to execute a phishing attack, though it's unclear whether that operation was successful.