BeMine: A Revolutionary Cloud Mining Platform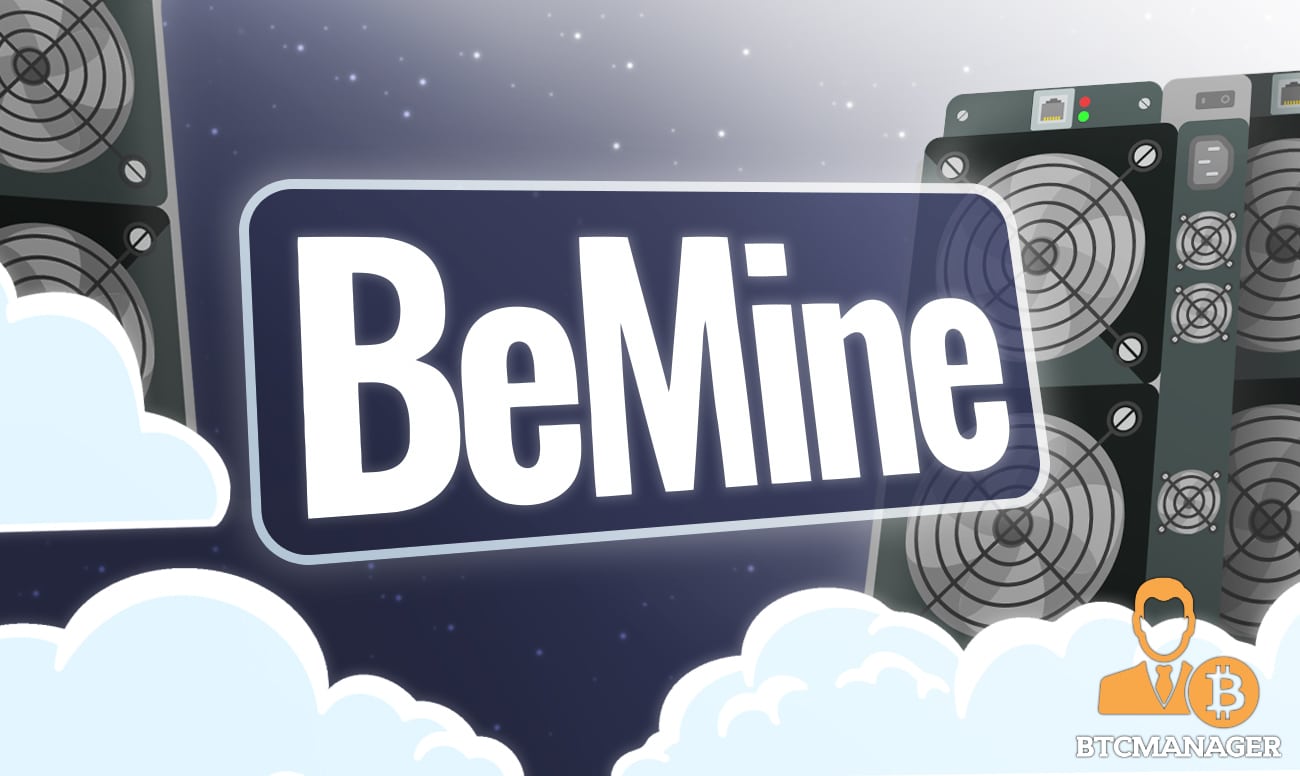 Blockchain technology and cryptocurrencies have transformed the financial space in the past decade. The success of popular cryptocurrencies like Bitcoin and Ethereum has led to massive adoption with many people looking to make profits from their capital. 
Crypto mining is one of the best ways to earn cryptocurrencies, however mining profitable coins can be expensive, requiring high-end computing machines. Apart from machine costs, miners have to factor other expenses like maintenance and cheap electricity. 
Cloud mining offers crypto enthusiasts the opportunity to mine cryptocurrencies while paying a fraction of the total costs. Miners pay subscription fees to mining companies that have mining centers located in mining friendly regions and get profits based on hash power subscribed to. 
However the cloud mining sector is filled with platforms that offer unfair policies such as low rewards and payment guarantees. BeMine is a cloud mining platform that offers novel features and practices for users to mine cryptocurrencies with minimal learning curve. 
Since its inception in 2018, BeMine has grown massively and boasts of more than 50,000 users globally. 
Excellent Cloud Mining Features
BeMine offers extensive features that make it ideal for crypto enthusiasts looking to begin mining.  It is well known that long-term mining is the best since it offers more profits due to price increase from cryptocurrencies over time. 
BeMine is ideal for long-term miners due to its contracts that are flexible and provide users full assurance of their capital. It also provides a great market for users that don't have huge resources to purchase higher hash rates and prefer to start small while earning steady returns from their mining activities. 
Miners are invited to store their equipment in partnered data-centers, while users can purchase and store mining equipment, without the need for personal presence during the purchase, transportation, installation, configuration, and maintenance of ASIC.
The Opportunity to Purchase a Parts of ASIC Miners
BeMine offers a unique opportunity to purchase parts of ASIC miners. Company sells up to 1/100 share of exact ASIC miners for a reasonable price and this is a useful way for miners to begin their mining experience without purchasing the expensive machine. 
The existing Bitcoin mining rigs that miners can purchase includes Bitmain AntMiner T17 Bitmain Antminer S17, Bitmain AntMiner S19 and BeMine OS17+.  
BeMine represents a great cloud mining platform for crypto enthusiasts that want to mine coins without the maintenance costs attached. To learn more about BeMine visit its website at https://BeMine.club/.