The Best Platforms for Zero Interest Loans in Decentralized Finance (DeFi)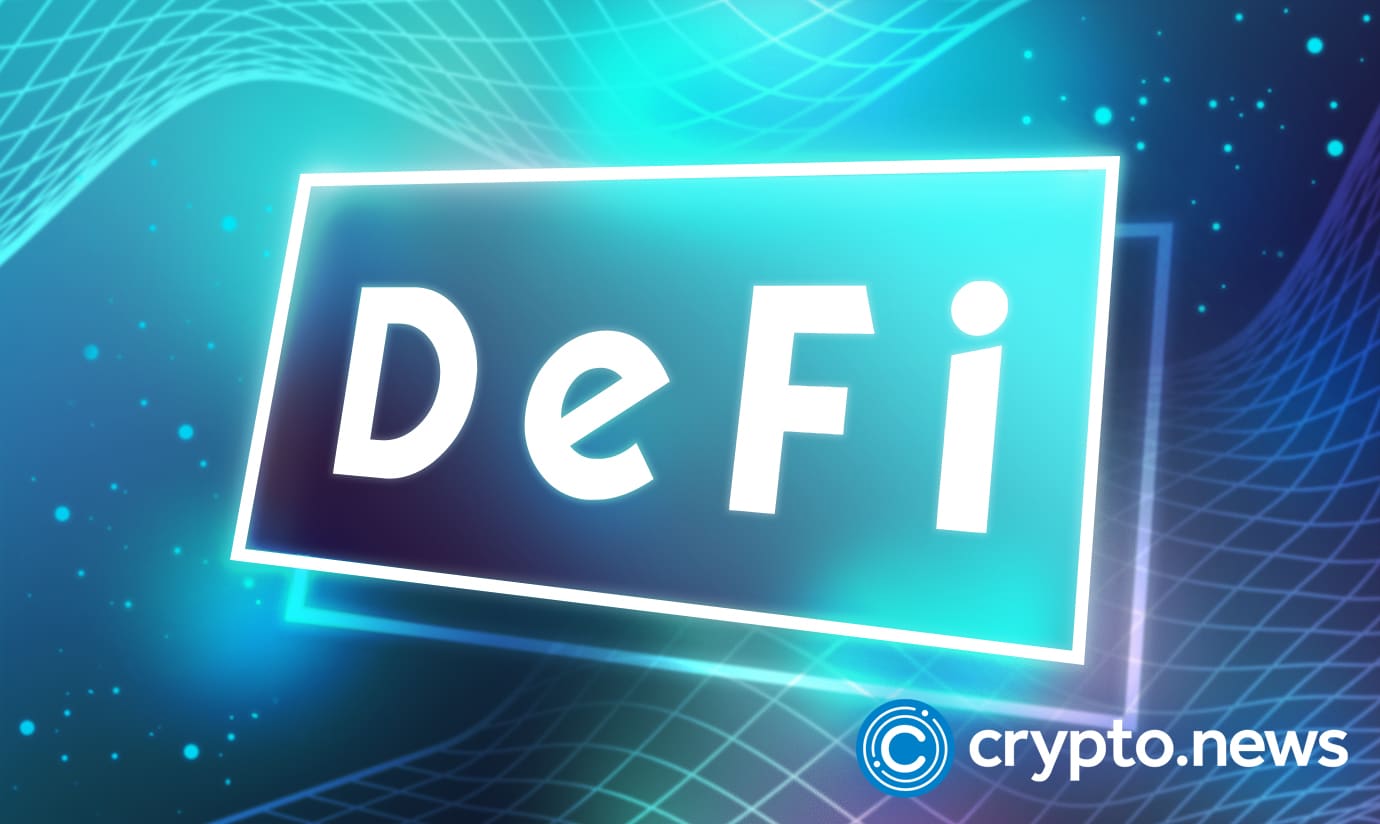 Decentralized finance (DeFi) has changed the way the world sees the money market forever. New ideas, scopes, and traditions that were unthinkable years ago have now been introduced into the world of finance. People can now access instant loans using cryptocurrency as collateral but the latest bridge is securing zero-interest loans in a fast, seamless, and frictionless manner for everybody, no matter their status in society. When it comes to accessing decentralized zero-interest loans, Sovryn, Hubble and Liquity lead the pack.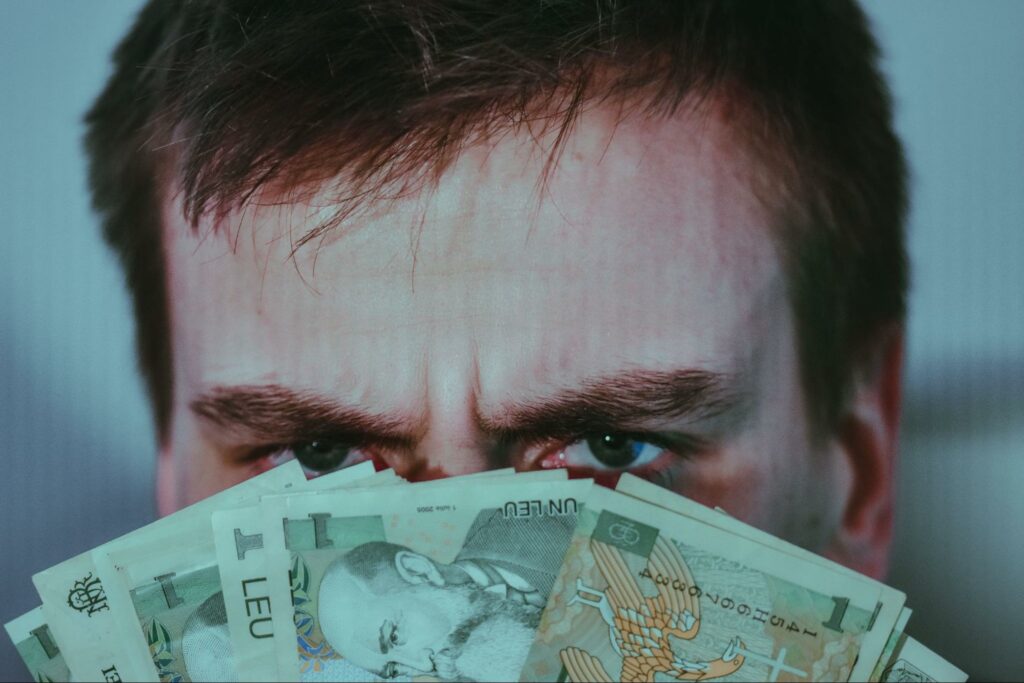 Crypto the Game Changer 
Securing a loan is not an entirely new thing in the world of finance. Financial institutions offer loans to big-time enterprises, business owners, small and medium scale enterprises, students, newlyweds, and all other sections of society to help them start their life or expand their various businesses without facing many financial difficulties.
Zero-interest loans have over the years become the hottest unique selling point for loan firms. Potential customers are always intrigued about the possibility of taking a zero percent interest loan and as such queue on the loan apps to access such loans.
But it's not always as easy as it looks. Such loans are not accessible and available to everybody as the loans are majorly secured through a third party. These third-party agents serve as the intermediary between the person securing the loan and the lender, which means that not everybody can access the loan because only a few privileged individuals can confidently boast of knowing such an intermediary.
The launch and exponential growth of bitcoin (BTC) and other cryptocurrencies is unarguably the biggest thing in the world of finance in the last decade. These decentralized digital currencies have been able to achieve sterling success in such a short period partly due to their ability to bring financial freedom and inclusivity to the masses. 
While lending and borrowing in the DeFi ecosystem are fast gaining traction, due to instant liquidity and decent interest rates, the fact still remains that successfully navigating these DeFi protocols appears more complex than rocket science to many.
Hassle-Free Decentralized Zero-Interest Loans 
One project that's head and shoulders ahead of others when it comes to hassle-free decentralized zero-interest loans is Sovryn, a DeFi protocol powered by the Bitcoin network. A non-custodial approach and smart contracts on the RSK sidechain introduces lending, borrowing, and more for bitcoin (BTC) holders.
Offering users total financial freedom is the primary objective of the Sovryn network and the platform has been actively rolling out innovative features to make life easier for users.
Sovryn is introducing a new stablecoin called Zero USD (ZUSD). With Sovryn's Zero USD, borrowers can take out ZUSD loans using their bitcoin holdings as collateral. 
With Sovryn, borrowers will pay back exactly the same amount they borrowed, as there are no interest fees charged on each loan. However, there's a one-time fee when initially securing the loan. Additionally, this one-time fee and transaction/conversion fee will be lower when users borrow for longer periods.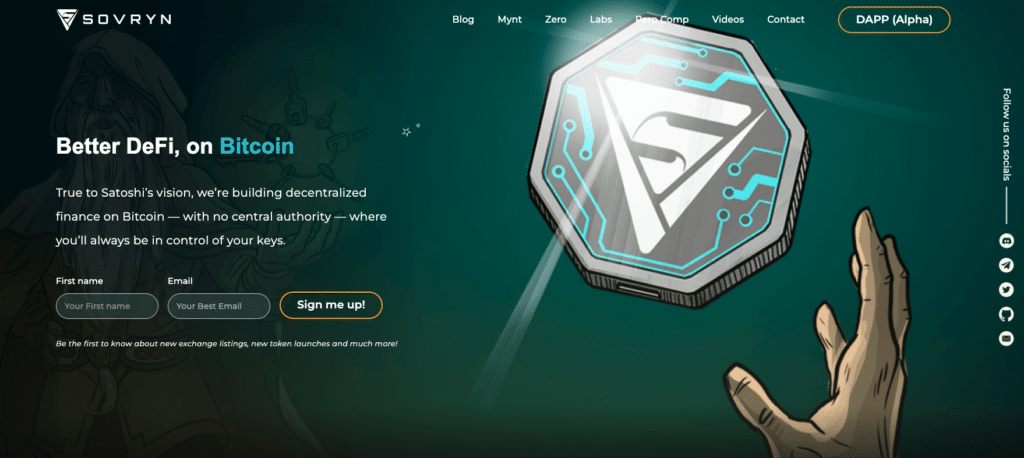 Similarly, another decentralized platform that's demystifying zero-interest loans is Hubble. The DeFi protocol extends $200 and up loans through the USDH stablecoin. The protocol supports SOT, mSOL, ETH, BTC, FTT, RAY, and SRM as collateral, and there is a 0.5% fee for initiating the loan.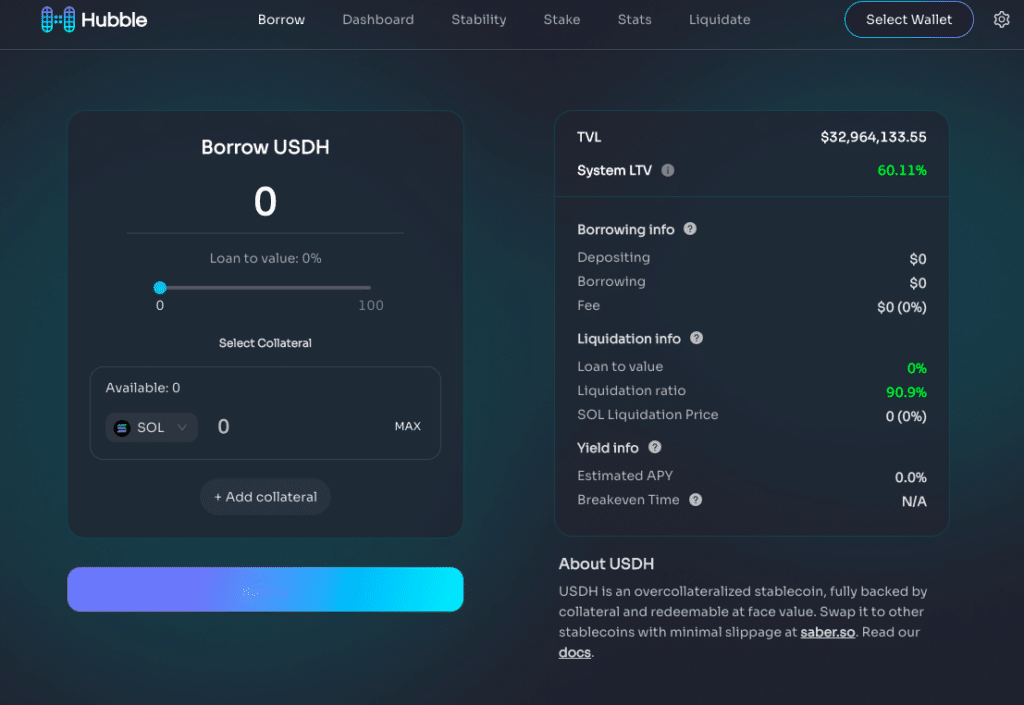 Interest rates are waved on the protocol and have no maximum loan durations if the loan to value duration remains above 90.9%. Their stablecoin, USDH, is usable across DeFi platforms and provides revenue opportunities through Hubble's Stability Pool with liquidation rewards.
Ethereum users can also enjoy the same benefit with the Liquity platform. Liquity allows users to borrow against their ether (ETH) holdings through a one-time fee when requesting LUSD liquidity. Users can also deposit LUSD into the stability pool for rewards and liquidation gains.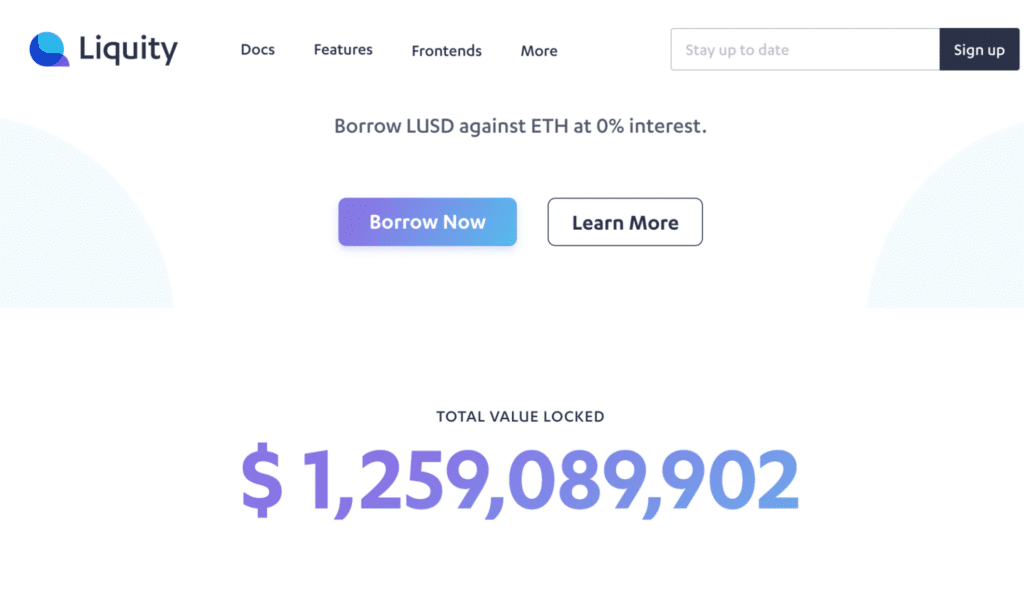 On a final note, decentralized finance platforms are extending an olive branch to users in seeking financial freedom. By removing high-interest loan rates and intermediaries in securing loan services, more people will continue to latch onto DeFi platforms as against the traditional banks and centralized financial institutions whose "zero interest" loans are only accessible by a privileged few.