Big on Blockchains: BTCMANAGER'S Week in Review for April 3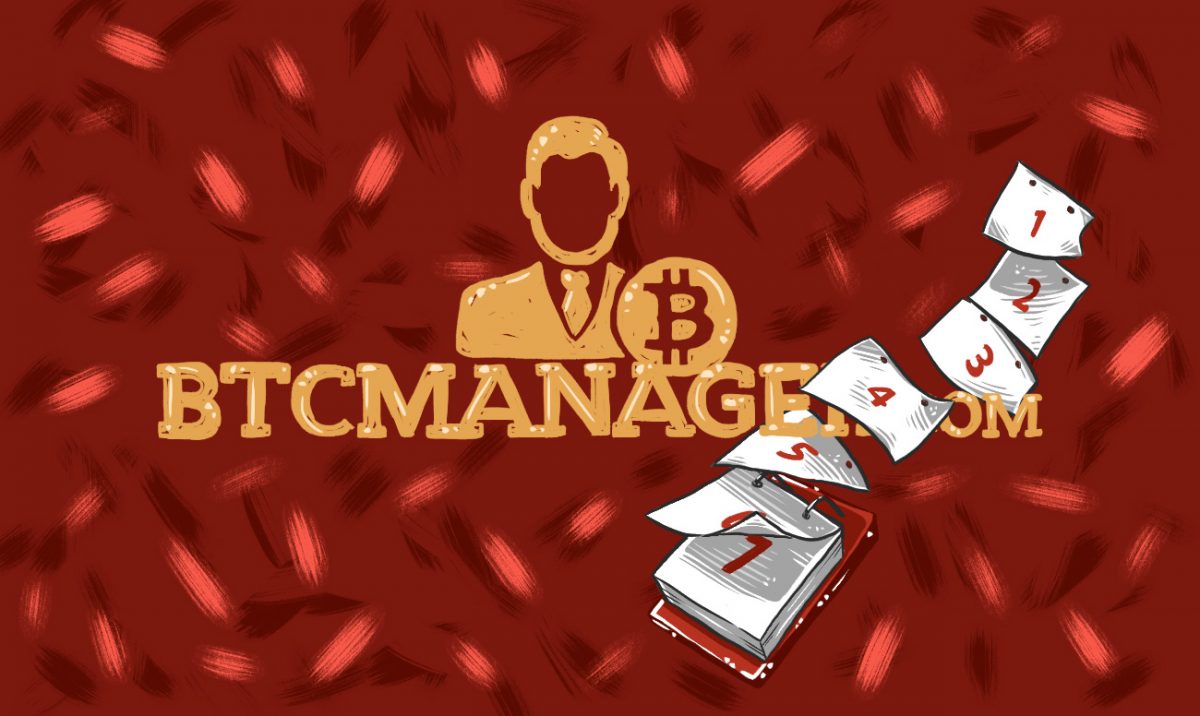 From the Ethereum vs Bitcoin blockchain debate, to new blockchain enterprises, including the whitepapers from Slock.it and Filament, this week's news was all about blockchains. BTCMANAGER spoke with blockchain experts like Stephan Tual, Anthony Di Iorio, and Dr. Gavin Wood, and Dr. Andy Lee of ProtonMail, and Tom Mornini of Subledger.
Compiled from contributions by Christie Harkin, Michael Scott, Diana Ngo, Nuno Menezes, Nigel Dollentas
Much Ado About Nothing: The "Rivalry" Between Ethereum and Bitcoin
This past week has seen a number of articles in the mainstream media that seem to pit Ethereum against Bitcoin and visa versa. With headlines like "Ethereum Challenges Bitcoin,"  "Ethereum, a Virtual Currency, Enables Transactions That Rival Bitcoin's" and "Bitcoin Rival Ethereum a Virtual Rising Star," there seems to be a perception that these two blockchains are in a fight for supremacy, where one can only succeed at the expense of the other.
BTCMANAGER reached out to a few thought leaders in the space who have an intimate knowledge and understanding of both Bitcoin and Ethereum in order to provide some context and clarity for this so-called rivalry: Anthony Di Iorio, founder and former director of the Bitcoin Alliance of Canada, co-founder of Ethereum, and CEO of Decentral; Stephan Tual, early Ethereum contributor and co-founder of Slock.it; Dr. Gavin Wood, Ethereum co-founder and pioneer; and Vitalik Buturin, blockchain expert and Ethereum mastermind.
Airbitz SDK Ushers in a New Age of Security
On the heels a flurry of new developments in 2016, including its much-touted expansion into Europe, the San Diego-based Airbitz just announced the release of its new Software Development Package or SDK. It will be officially launched at the BayBitHack event, a collegiate hackathon dedicated to blockchain and cryptocurrencies, the weekend of April 2-3 at the University of California Berkeley Innovation Lab.
In its present iteration, the core Airbitz mobile app is equipped to secure many types of data as a part of its broader blockchain functionality. Now, through SDK, developers can tap into the deeper layers of this platform's library to build software for ATMs, Point of Sale systems, gaming, payroll services and many other applications.
Catching WAVES: Promoting Decentralization in a Sea of Permissioned Blockchains
WAVES is a decentralized platform that facilitates the use of custom, value-based blockchain tokens. These digital assets can be issued by any platform user, and are able to be transacted on a highly synchronized, decentralized exchange for internal crowdfunding, trading, or transferring other assets of inherent value. Through the use of blockchain technology, any and all centralized points of failure are mitigated, with data being stored in a distributed manner.
The initial phase of the WAVES trading platform and coin offering is projected for April 2016, with the beta network launch replete with a lightweight client interface to occur this summer. The system will use Proof-of-Stake-based consensus rules with 100 million digital tokens issued overall. Additionally, the platform's client will have an encrypted messaging service and a voting system.
IoT Applications Get Industrial: Filament Releases White Paper
Filament has released a white paper detailing its open technology stack for industrial Internet of Things applications. The company develops ad-hoc mesh networks of smart sensors for industrial applications, operating on blockchain technology. Filament's wireless sensor devices, called Taps, can cover industrial areas with low-power autonomous mesh networks for data collection and asset monitoring.
By leveraging the blockchain, devices in a network can discover, communicate and interact with each other in a fully autonomous and distributed manner. In addition, these devices can exchange value directly or indirectly with a wide range of entities. These values can be data, network access, currencies such as bitcoin, computer cycles, contracts for ongoing service, trusted introductions to other devices, and much more.
Feature Interview: Subledger's Quest to "Unlock the Flow of Value" in Accounting
Tom Mornini, founder of San Francisco-based Subledger, is on an ambitious quest to bring the successful integration of blockchain technology into the accounting world. A self-avowed serial entrepreneur, Mornini views Subledger's value proposition as akin to Google Analytics for money. His company's innovative software offering provides businesses with a stealth and scalable double-entry accounting ledger solution, delivering real-time data on financial standing and performance.
In an exclusive interview with BTCMANAGER, Mornini talked about the intriguing path and evolution of his accounting solution.
ConsenSys and Microsoft Collaborate to Add Solidity to Visual Studio
On March 30, 2016, ConsenSys announced at //Build, in San Francisco, that it has collaborated with Microsoft to integrate the Ethereum code base, Solidity, into Visual Studio as a Decentralized Application project type so millions of developers can easily write blockchain applications. This partnership could become one of the most significant advancements in the blockchain space in 2016.
Solidity is a javascript-like programming language designed for developing smart contract programs that run on the Ethereum Virtual Machine (EVM). Using Solidity, developers can write applications that implement self-enforcing business logic embodied in smart contracts, leaving a non-repudiable and authoritative record of transactions..
Ethereum Announces Bounty for Open-Source Mining Pool Software
Ethereum has announced a new mining pool bounty to provide a level playing field when it comes to open-source pool mining software. While Ethereum does plan to move to a POS solution, it needs to have a viable, decentralized, way of operating using Proof of Work. So in the meantime, Ethereum is offering a bounty to any developer or team, with a performance-based payout. 
To jumpstart things even further, ÐΞVgrants, a "program that offers funding for contributions to both the Ethereum platform and projects based on Ethereum," is offering an additional $10,000, once a proposal is accepted and the project is in motion.
Feature Interview: Dr. Andy Yen on ProtonMail and Online Privacy
The growing concern and recent attention toward online privacy has inspired the development of many projects that are trying to build an internet that respects personal privacy. ProtonMail, is one of these successful projects that has found a way to offer a completely secure email service product capable of ensuring absolute privacy. The concept behind ProtonMail's technology is based on PGP (Pretty Good Privacy) encryption. It is an easy-to-use, secure email service with built-in, end-to-end encryption and state-of-the-art security features.
To learn more about the ProtonMail technology and further discuss online privacy, BTCMANAGER had a conversation with the company's CEO and co-founder, Dr. Andy Yen.