Binance launches metaverse show to find web3 entrepreneur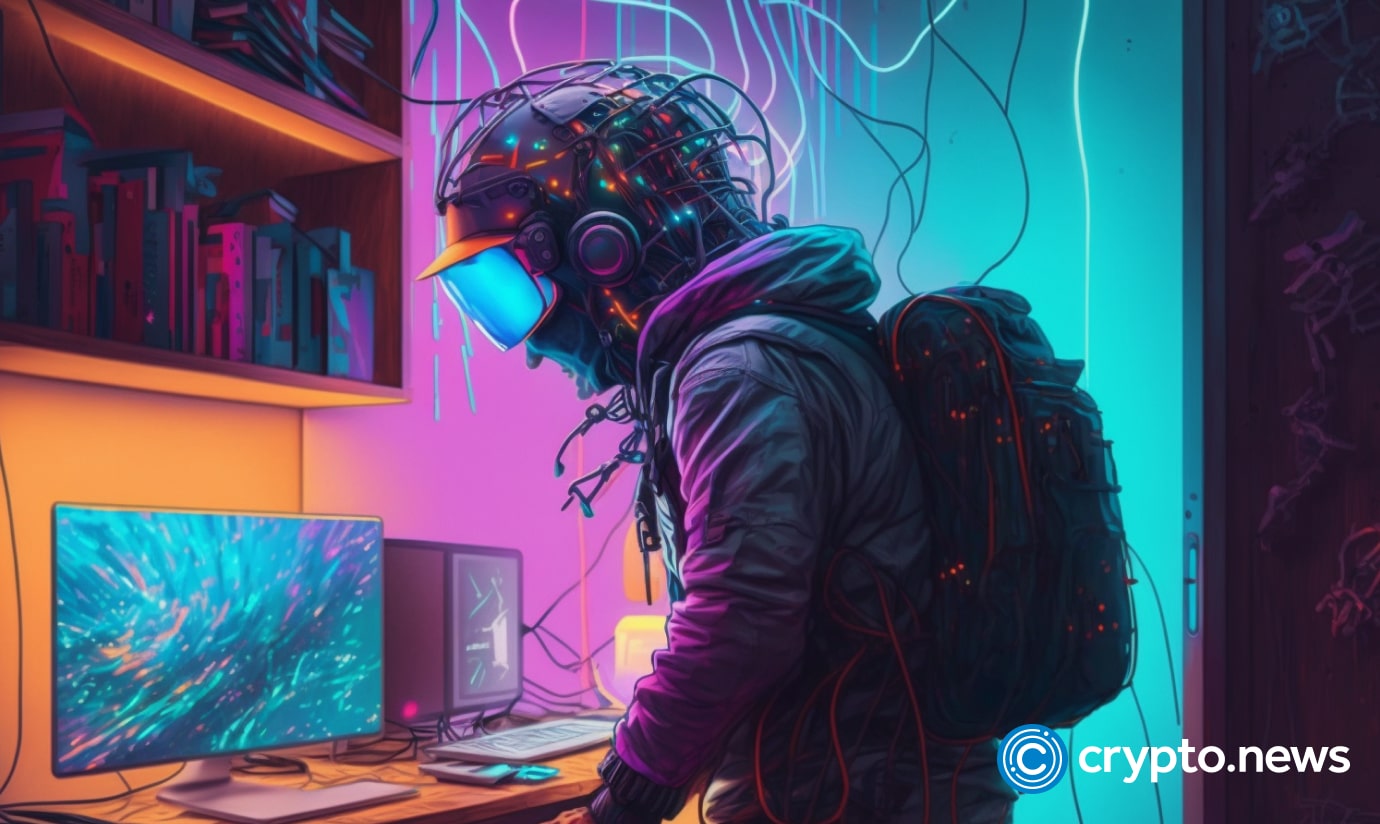 Dubai, UAE, May 9, 2023, Chainwire
Binance, the world's leading blockchain and cryptocurrency infrastructure provider, is debuting "Build The Block".
It is a global digital series where web3 startups will compete for investment from Binance Labs. Build The Block is the first show format of its kind and Binance's first foray into the metaverse. 
12 projects will compete for the top honor. They will battle to impress a live audience and a panel of judges, including Yi He, co-founder and CMO of Binance and head of Binance Labs; Yibo Ling, chief business officer of Binance; Guy Turner, co-founder of Coin Bureau; Azeem Khan, a member of the World Economic Forum's Crypto Sustainability Coalition and fundraising and partnership lead at Gitcoin; and Robby Yung, CEO of Animoca Brands and partner at Animoca Capital.
The show will be hosted by Justin Bratton, host of Asia's Got Talent. 
The contestants were handpicked from over 900 applications. They will compete in front of a live virtual studio audience and panel of judges.
The show will air in seven episodes on Binance's YouTube channel and Binance Live, starting with the first episode on May 12 at 2 p.m. GMT.
Episodes will air every Tuesday and Friday, with the finale airing Friday, June 2.
Yi He, co-founder of Binance and head of Binance Labs, said:
"Build The Block is Binance's latest innovative experiment — creating the industry's first metaverse investment competition. This program has attracted many entrepreneurs and builders alike to showcase their Web3 projects and we hope a platform like this encourages others to innovate even further. We believe in the potential of the metaverse and blockchain technology, and will continue to empower creators to build the future of internet together." 
Build the Block contestants are: 
● Mind Network: a full encryption network built on a patented Adaptive Fully Homomorphic Encryption (FHE) framework to secure all user data, smart contracts and AI on web3. It is firstly applied as a decentralized privacy-preserving datalake that offers encrypted high-performance "Pay as You Go" data storage and computation. 
● Kryptoskatt: Kryptoskatt simplifies web3 finance for clients globally with a comprehensive suite of solutions that include accounting, portfolio management, and tax reporting. Supporting over 2,000 decentralized finance (DeFi) protocols, over 100 exchanges and wallets, and more than 50 blockchains, Kryptoskatt is the one-stop-shop for all blockchain finance needs. 
● Sandbags Protocol: a platform that offers efficient and reliable security protection to help businesses protect their clients' assets from loss. It provides businesses with a way to secure on-chain assets with proactive protection mechanisms without affecting regular business operations. 
● Wallet Guard: a web3 security extension designed to block wallet drainers & phishing attempts while also providing confidence on all your transactions. Open-source, installs within seconds and starts working immediately. 
● Ontropy: a blockchain platform that utilizes heavy cryptography and zero-knowledge (ZK) protocols to eliminate the need for oracles and bridges. It uses proof-of-result, a mechanism for off-chain consensus and immutability. With this system, users can validate their own data, guaranteeing security and reducing transaction costs by up to 80% at 3x the speed. 
● Hana: a layer-0 for privacy, bringing security and confidentiality to all blockchains. It provides trustless interoperability, consisting of a multi-asset zero-knowledge unspent transaction output (zk-UTXO), allowing for private payments in apps and enterprises. 
● PIP: a web3 payment company that aims to accelerate the future of global micropayments. They specialize in creating innovative payment products for individual users, and their services include social payments, web3 Identity (link-in-bio), payment button, and payment link. Their mission is to make it easy for individuals to make and receive payments in the Web3 ecosystem. 
● The Harvest: a third-person Hero Shooter game that is focused on team-play, mobility, and abilities. Made by gaming industry veterans and using elements of MOBAs and shooters in a battle between four teams of three players each, the game is designed to allow players to play in their own way and create unique strategies for success by combining different web2 and web3 items. 
● Notebook Labs: a platform that uses ZK proofs to embed fully compliant know-your-customer (KYC) and anti-money laundering (AML) infrastructure into DeFi protocols at the smart contract level. By doing so, institutions and retail investors can access decentralized markets, trade real-world assets (RWA), and provide liquidity in a compliant and privacy-preserving way. 
● zkPass: a composable, privacy-preserving identity protocol based on multi-party computation (MPC) and ZK Proof (ZKP). It empowers users to selectively prove their verifiable data in web2 and web3, including legal identities, financial, healthcare, social, experience, education, skills to third parties without disclosing personal details. 
● Bracket Labs: builds leveraged structured products on-chain with simple interfaces and innovative, adaptive pricing to vastly improve usability. Bracket Labs has launched BracketX.fi, a platform that helps traders quickly take advantage of volatility in both sideways and trending market conditions. 
● DappOS: a company that is focused on building an operating protocol to lower the barriers to entry for web3 applications. It focuses on creating solutions that improve the usability and accessibility of blockchain applications while keen on lowering barriers to entry for users. 
Build The Block is a Binance Studio creation.
Binance Studio is Binance's in-house web3 global creative studio. It is set entirely in the metaverse using virtual cameras and custom avatars.
The series was produced in partnership with Lifeform, the technology solution provider for web3 virtual human avatars. 
Follow along on Twitter at @BinanceLabs and #BuildtheBlock to find out more about the contestants, and see behind-the-scenes footage.
About Binance
Binance is the world's leading blockchain ecosystem and cryptocurrency infrastructure provider with a financial product suite that includes the largest digital asset exchange by volume. Used by millions worldwide, the Binance platform aims to increase the freedom of money for users. It features a diverse portfolio of crypto products and offerings, including: trading and finance, education, data and research, social good, investment and incubation, decentralization and infrastructure solutions, and more.
For more information, visit: https://www.binance.com 
Contact
Kirby Nado
[email protected]
Disclosure: This content is provided by a third party. crypto.news does not endorse any product mentioned on this page. Users must do their own research before taking any actions related to the company.