Binance Smart Chain-based Beefy Finance Adds ORBS-BUSD Pool to Its Vault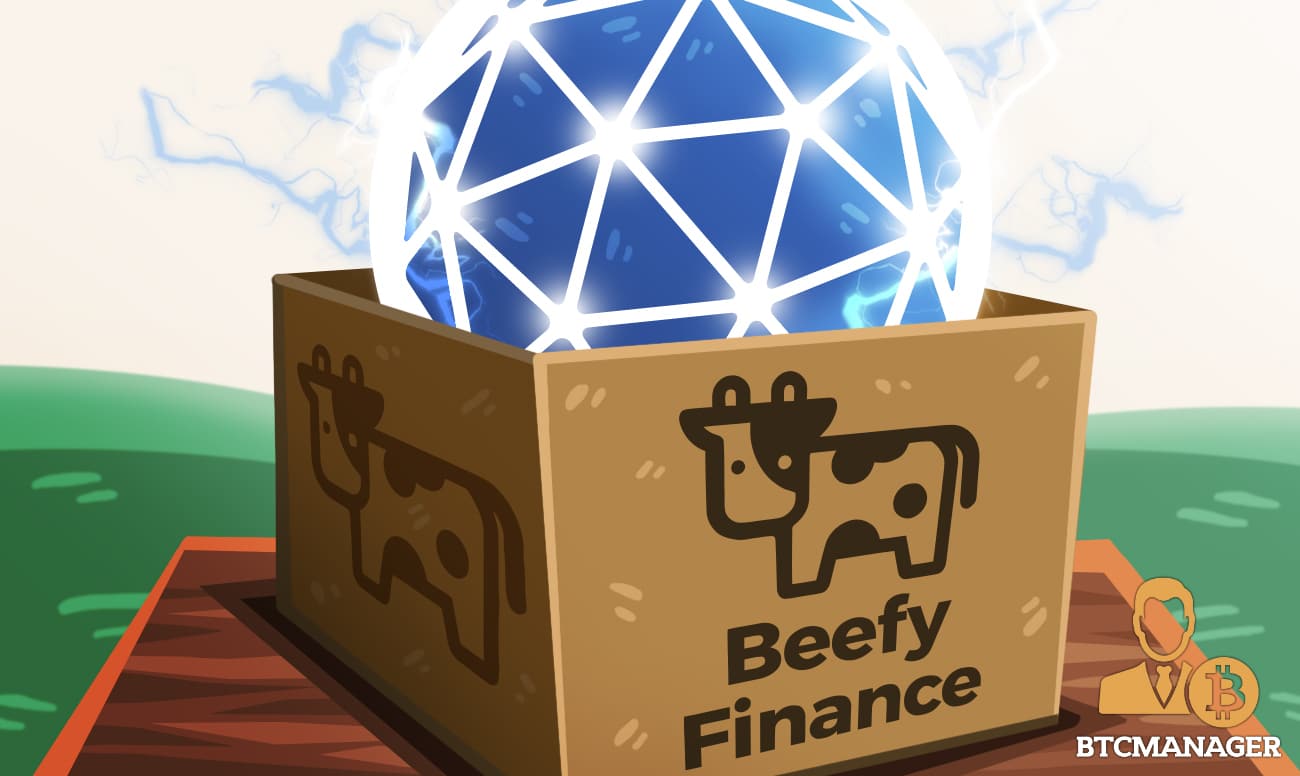 The ORBS-BUSD liquidity pool on PancakeSwap has been added to Beefy Finance's active vaults, an update on July 8 reads.
Automating Yield Optimization
Following this news, token holders stand to make more, drawing maximum benefits from the various strategies Beefy Finance employs. 
The central objective of Beefy Finance is to create a route for users to earn compound interest on their holdings in a non-custodial, interoperable, and decentralized manner. 
For this, Beefy Finance's vaults are the most active with consistently high yields, effectively becoming the first yield optimizer when it launched in October 2020 on the Binance Smart Chain.
On the other hand, Orbs seeks to empower businesses who view trust as a competitive advantage and therefore looking to integrate a hybrid blockchain for the real world. 
The project is also built to scale Ethereum projects and is EVM-compatible. 
Using Orbs' virtual chains, projects have their own sharded virtual chains without a chance of congestion since each is isolated.
Interoperability and Automation for Efficiency
Beefy Finance can connect to various pools in different chains. 
Liquidity providers in high rewarding pools say in Ethereum, Binance Smart Chain (BSC), or Polygon, can reap more rewards whenever those respective pools are added to Beefy Finance vaults. 
The protocol automatically deploys innovative strategies to compound yields. It remains attractive because, this way, users save time which they would have otherwise wasted on attempts to compound yields manually. 
Besides, with automation, errors are eliminated.
For every deposit to Beefy Finance's vaults, a user receives MooTokens as a receipt. This receipt is used for redeeming and unlocking assets and the yield generated by the vault. 
These tokens are different from Beefy Finance's governance tokens, BiFi. Profits generated by supported vaults are redistributed to stakers of BiFi. 
Higher Yields and Flexibility for ORBS Holders
Outside of automation, Beefy Finance's vaults are not technically 'vaults' as would be the case in typical setups. 
Instead, there is flexibility. 
In this case, liquidity providers won't be prevented from withdrawing. 
All this while, supported pools will continue generating returns due to the automation of strategies at the back-end, compounding and increasing yields.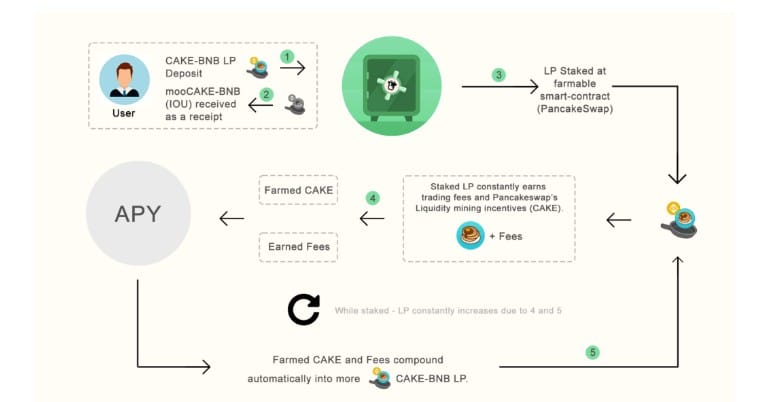 Beefy Finance regularly harvest rewards from supported pools to buy more tokens of the underlying assets from their vaults. Afterward, these assets are recycled back to the pool, creating a virtuous compounding cycle that benefits the end-user.