BingX: The Social Crypto Trading Platform with a Difference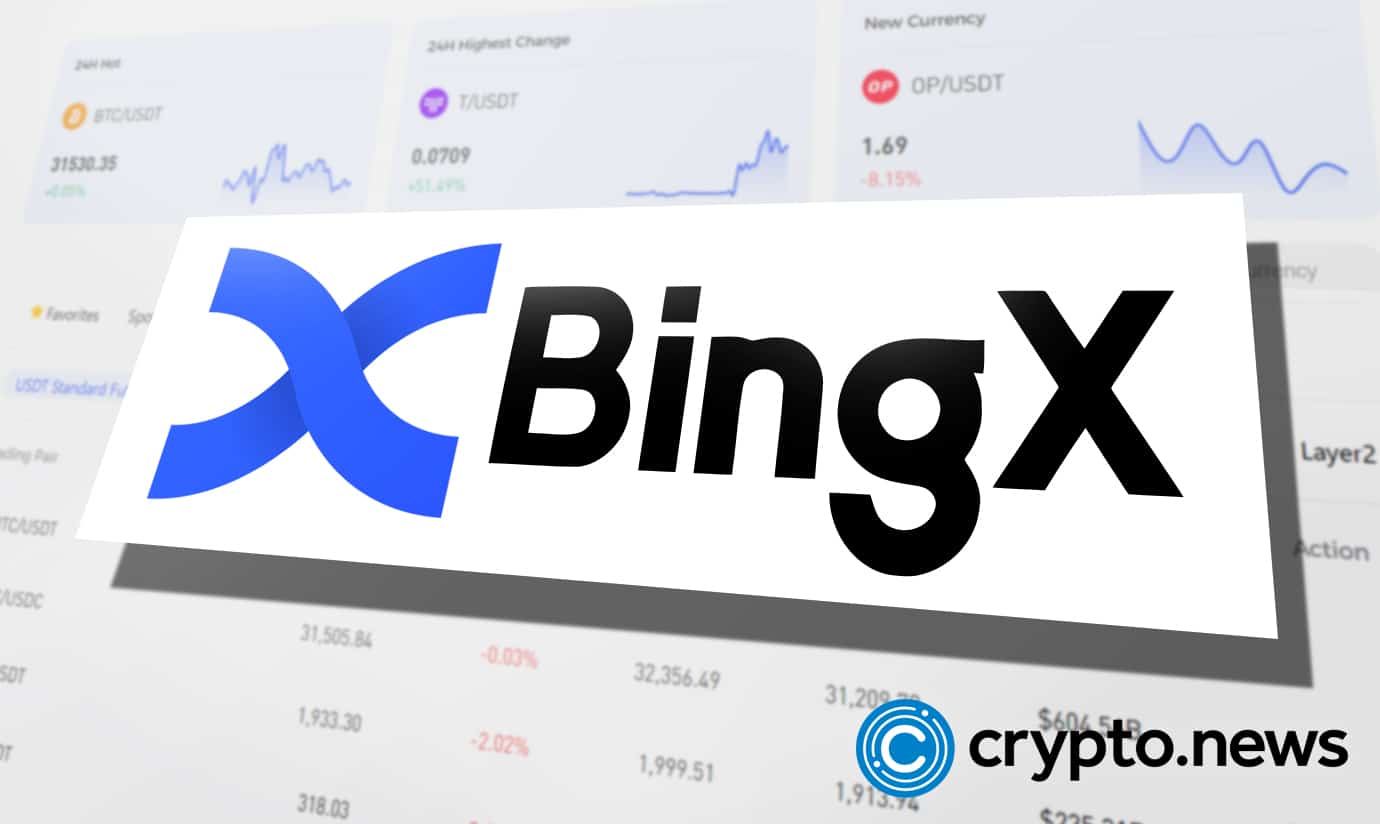 BingX is onboarding the next wave of cryptocurrency adopters into the industry via its cutting-edge social and copy trading solutions. BingX was recently awarded the Best Crypto Broker/Exchange by TradingView.
BingX Social Crypto Trading
It's no news that the trading of bitcoin (BTC) and other cryptocurrencies are one of the most lucrative businesses in the world. However, despite the 'crazy' profits that come with bitcoin trading, the fact still remains that this venture is not just for everyone, as it requires some level of expertise for one to consistently make good money from digital assets trading.
Enter BingX, a licensed social and crypto copy trading platform that's making it possible for the masses to earn a living from bitcoin and altcoins trading even without knowing how to trade the markets.
With offices and operating licenses in several jurisdictions around the world, including Canada, Hong Kong, the United States, Australia, and Taiwan, BingX aims to enrich the crypto industry with its suite of innovative social trading features.
The BingX derivatives and digital assets trading exchange provide the masses with a secure, user-friendly, and reliable platform to trade a vast array of digital assets available on top crypto exchanges such as Binance.
While there are now hundreds of exchanges and crypto trading venues around the world, BingX's innovative, cutting-edge and exclusive offerings sets it apart from the crowd, including:
BingX Spot Grid Copy Trading: This allows users to take advantage of an autonomous, statistical trading technique to buy digital assets at a cheap rate and sell higher according to a set grid inside a specific price range.
Numerous Tokens: BingX has expanded its list of supported digital assets to give traders more options and choices.
Binance API Support: BingX users can integrate their Binance API into the platform, to make the most of its copy trading solution.
BingX Copy Trade Pro: this is designed to offer expert social traders and investors a better trading experience. Thousands of expert traders are now offering copy trading services on BingX
Additionally, BingX has launched its global peer-to-peer crypto trading merchant program and is now offering users early bird rewards of up to $500 USDT each. The first fiat currencies open for trading on the platform include TWD and USD, with others to be added soon.
Important BingX Milestones
BingX emerged as the Best Cryptocurrency Broker/Exchange at the prestigious TradingView 2021 Broker Awards.
As financial regulators across the world continue to scrutinize crypto-related businesses, it has become quite crucial for investors to work with only regulatory compliant platforms, and BingX scores a high mark in this regard.
In January, the BingX team partnered with Sumsub to enhance its compliance and KYC processes.
BingX also got approval from regulators in the United States and Canada earlier this year, to function as a Money Services Business (MSB), marking a major milestone for the company.
"Choosing a highly compliant trading platform is one of the most important decisions for users. As BingX pursues its global initiatives, it strives on and will continue to maintain strict compliance and regulatory standards over new products and services, " said BingX at the time.
Last April, BingX progressed further in its global expansion plans by obtaining a license from Lithuanian authorities and opening an office in the crypto-friendly region.
BingX strives to contribute its bit to the continued success of the blockchain industry and its sponsorship of the upcoming Consensus 2022 event by Coindesk, is a strong indication of that.