Bisq Trading Volume hits ATH after LocalBitcoins Bans Cash Trades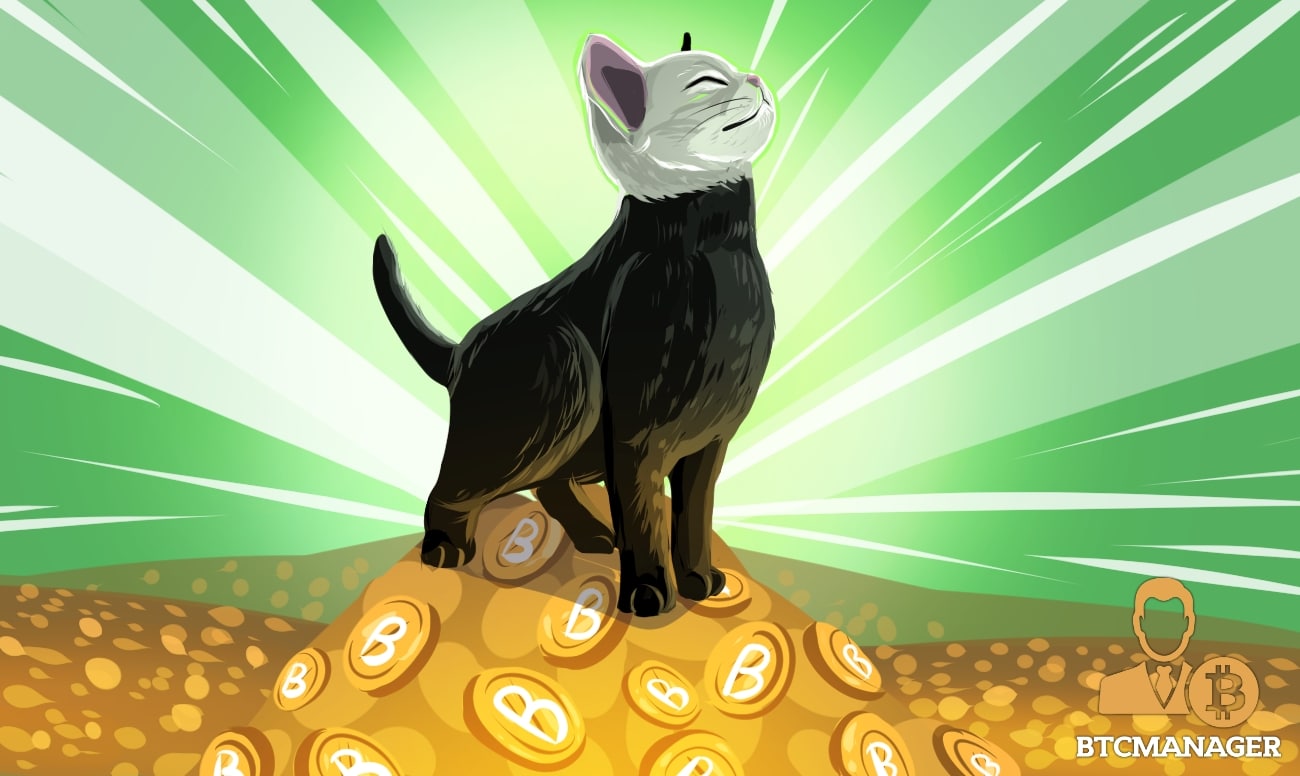 Bitcoin peer-to-peer (P2P) exchange Bisq witnessed a new record in weekly volume hitting $6.1 million last week. The demand for local cash transactions is still high and, with world popular platform LocalBitcoins banning cash transactions, new players are likely to conquer the market share of local P2P trades. 
Volume on Bisq hits ATH 
According to Coin Dance, popular decentralized bitcoin exchange Bisq, formerly known as Bitsquare, hit a new record in trading volumes for the week ending June 22. The open source P2P bitcoin exchange also allows users to buy bitcoin in their national currencies without any formal intermediary or any KYC procedure.
For the week between the 15 and the 22 of June 2019, the latest period for which data are available, the exchange traded $6.1 million, setting a new all-time high for the platform.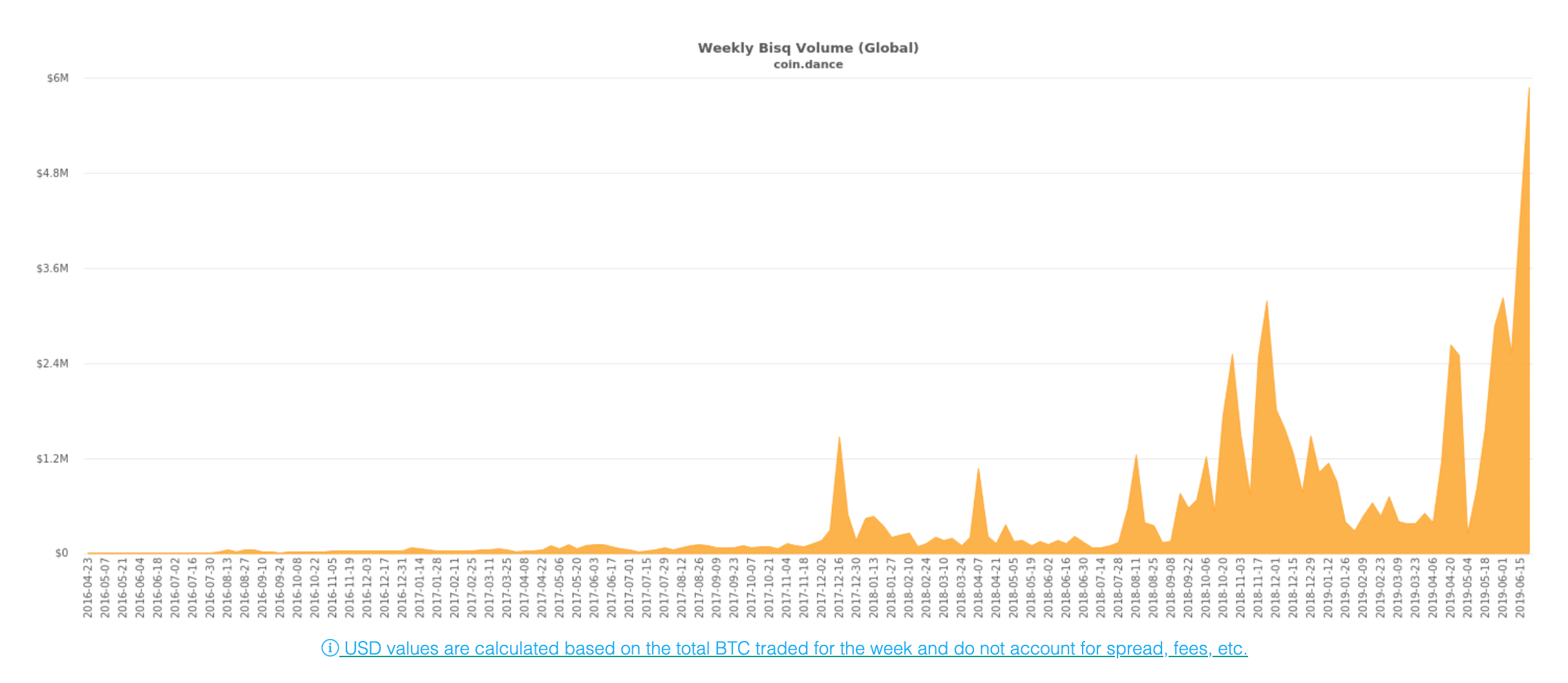 [Source: Coin Dance]
The US, as well as the United Kingdom and Brazil, have been the most active countries, followed by Switzerland, Canada, and Continental Europe.
KYC and Regulations Boost p2p Markets
The increased activity of Bisq may be partially explained by the continuous tightening of the Know-Your-Customer (KYC) procedures. Indeed, the platform does not require users to undertake any formal procedure as most of the transactions are in fact performed with cash.
Another boost could have come from famous platform LocalBitcoins, the most known P2P exchange platform in the world confirmed the removal of cash trades earlier this month triggering new players to enter the OTC market. In an attempt to capitalize on this LocalBitcoins' stumble, competitor LocalEthereum announced to reduce cash transaction fees to zero.
LocalBitcoins, who owed much success to its P2P cash transaction option, has been heavily criticized for this move and users are now ditching the historic platform to move to other KYC-free exchanges.
It is notable to specify that many local markets rely heavily on peer-to-peer cash transaction as users have either difficulty to access a banking system or feel unconfident to utilize them, this is the case of countries such as Venezuela and India.
Will cash transactions continue to grow? Evidently, the demand has not decreased and with big players like LocalBitcoins leaving this facet of the trading market, we are likely to see other platforms further capitalize on the p2p market.