Bit5ive and Fastblock are now the Official Bitmain Distributors for South America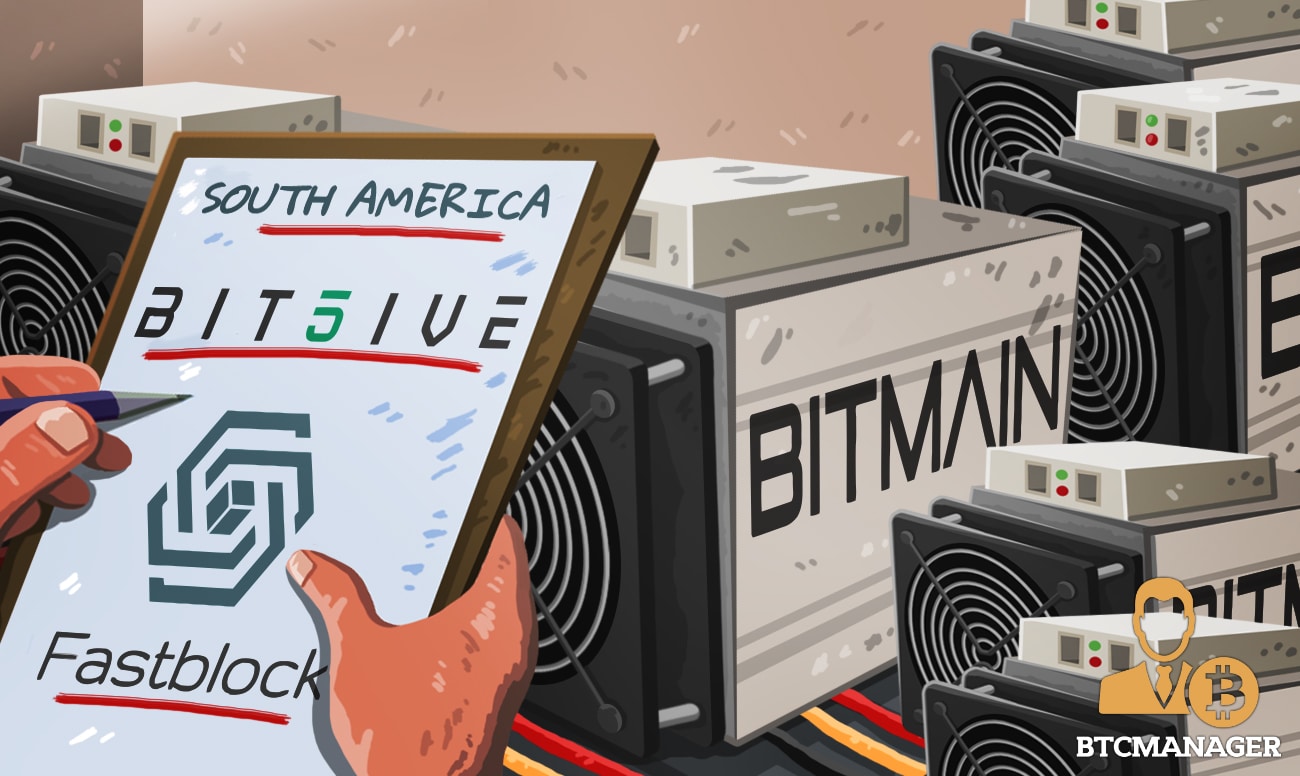 Bitmain Technologies, the world's leading manufacturer of Bitcoin mining equipment, has strengthened its international presence by appointing Fastblock and Bit5ive as official distributors of Antminers in South America. The news was released by Newswire, December 12.
Bitmain Aiming for South American Market Share

Latin America is becoming what California was for gold hunters in the 19th century. In this case, however, we are talking about digital miners. In fact, the continent seems to be the ideal place to mine Bitcoin: some nations like Venezuela are suffering from high inflation and a weakened currency but they can benefit from the fact that energy is practically free. Elements that can make the nation a paradise for Bitcoin miners.
Precisely for this reason, the world leader in bitcoin mining equipment Bitmain, has decided to strengthen its presence in these regions. The Chinese giant has established a collaboration with Bit5ive and Fastblock for the distribution of Antminer in more than 30 countries in Latin America, Central America and the Caribbean region.
Robert D. Collazo Jr., CEO, and Co-Founder of Bit5ive is confident that this partnership will allow his company to establish a bond of trust with South American operators, thus improving the sales process.
On the other hand, Fastblock, a company managing over 20 mining plants since 2014, will handle the distribution of Antminer exclusively in Brazil.
Back on its Feet
2019 was a fluctuating year for Bitmain. The civil war for the company's leadership and the failure of the first IPO attempt put Bitmain's market dominance at risk. However, it seems that the big wheel is still turning; as reported in October by BTCManager, Bitmain would be retrying the path of the IPO, following the footsteps of its competitor Canaan.
Shortly after announcing the launch of its 50-megawatt capacity mining farm in Rockdale, Texas, the company has filed for an initial public offering with the U.S. Securities and Exchange Commission (SEC) sponsored by Deutsche Bank.
Bitmain has also introduced a somewhat risky strategy to reduce investors' concerns regarding bitcoin's price volatility. For all those mining farms that order big batches of equipment, it is possible to set up put option contracts as a means of hedging against volatility. This strategy shows that Bitmain's sentiment towards Bitcoin's price is positive mainly due to the influence of the halving scheduled for May 2020.