Bitcoin and Ether Market Update July 2, 2020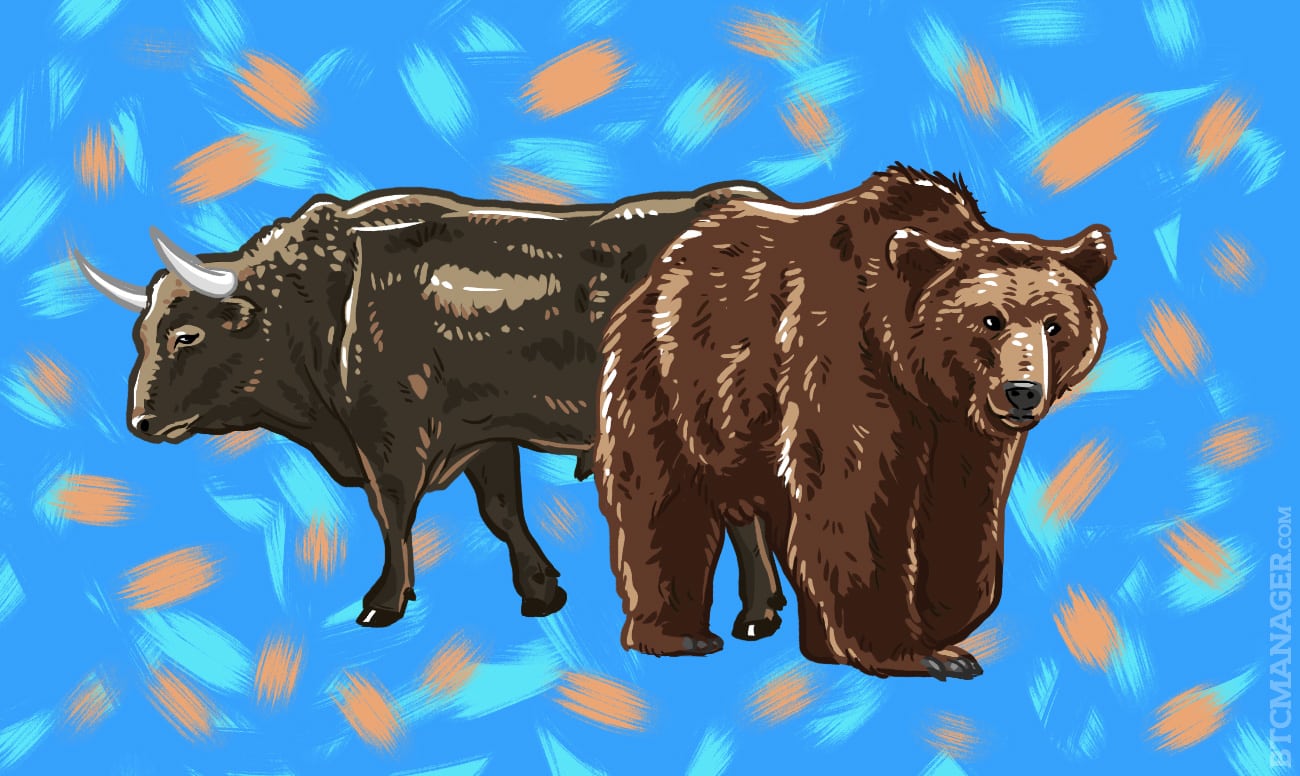 Total crypto market cap added $4 billion to its value since Monday morning and now stands at $262.8 billion. Top ten coins are mostly in green for the last 24 hours with and Cardano (ADA) and Binance Coin (BNB) leading the group with 11.2 and 2.4 percent of gains respectively. At the time of writing bitcoin (BTC) is trading at $9,195 on the Bitstamp daily chart, while ether (ETH) is hovering around $228 and Ripple's XRP nears $0.175.
BTC/USD
Bitcoin finally managed to turn the tide and formed a green candle on the daily chart after five consecutive losing sessions. The coin was in freefall since it was last rejected at $9,700 on June 23, but closed the trading day on June 28 at $9,120 or 1.3 percent higher. The coin ended the seven-day period with a 2 percent loss.
On Monday, the BTC/USD pair continued to rise and extended its gains up to $9,185. Still, it was worth noting that the leading cryptocurrency was gravitating around the $9,150 line in an obvious consolidation.
The trading session on Tuesday, June 30 was direct evidence for the above statement. BTC formed a short red candle and dropped down to $9,127. It was 3.2 percent down on a monthly basis.
The third day of the workweek was quite positive for buyers. The price of bitcoin climbed up to $9,237, but not before hitting the $9,300 mark.
In terms of trading volumes, the 24-hour values were stable in the $19-$20 billion zone from Monday to Wednesday morning then started to pick up in the evening and neared $23 billion.
At the time of writing, Bitcoin is trading at $9,205.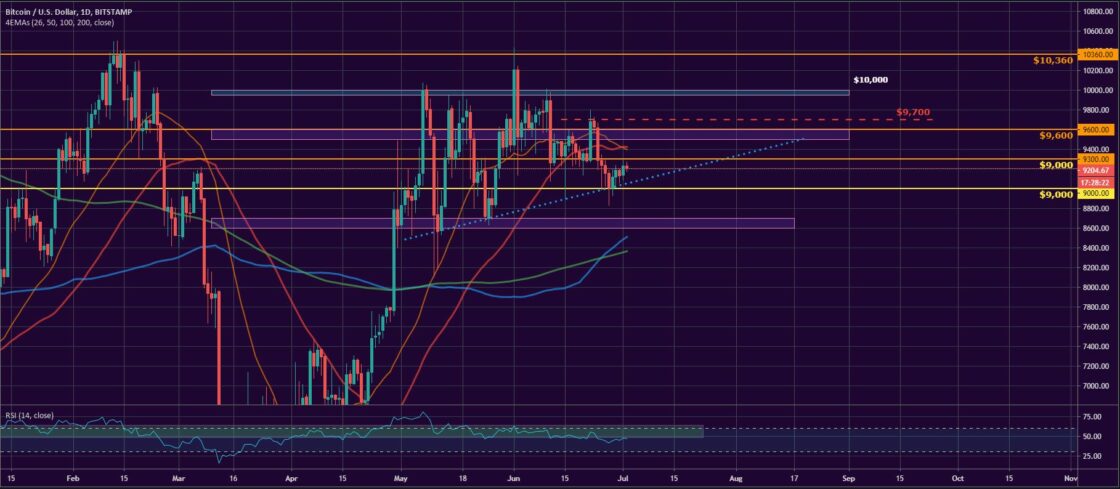 ETH/USD
The Ethereum Project token ETH was also under a high seller pressure since it was rejected near the mid-term downtrend line on June 23. It ended the losing streak on Sunday, June 28, and moved up to $224 after finding support in the $220-$216 zone.
The ETH/USD pair surpassed the 50-day EMA, but closed the seven-day period 1.3 percent lower.
The ether started trading on Monday by hitting the $230 mark in the early hours of the session before closing at $228 a few hours later.
On Tuesday, June 30, the leading altcoin made a short pullback to $225 but found stability near the already-mentioned exponential moving average. It closed the month of June 2.1 percent lower compared to May.
The mid-week session on Wednesday marked the return of buyers. The price of ETH reached $232 during the day and stopped at $230 at closure.
Trading volumes were relatively stable, hovering around $5 billion for the first three days of the week.
What we are seeing on Thursday morning is a slight pullback to $228.