Bitcoin and Ether Market Update July 9, 2020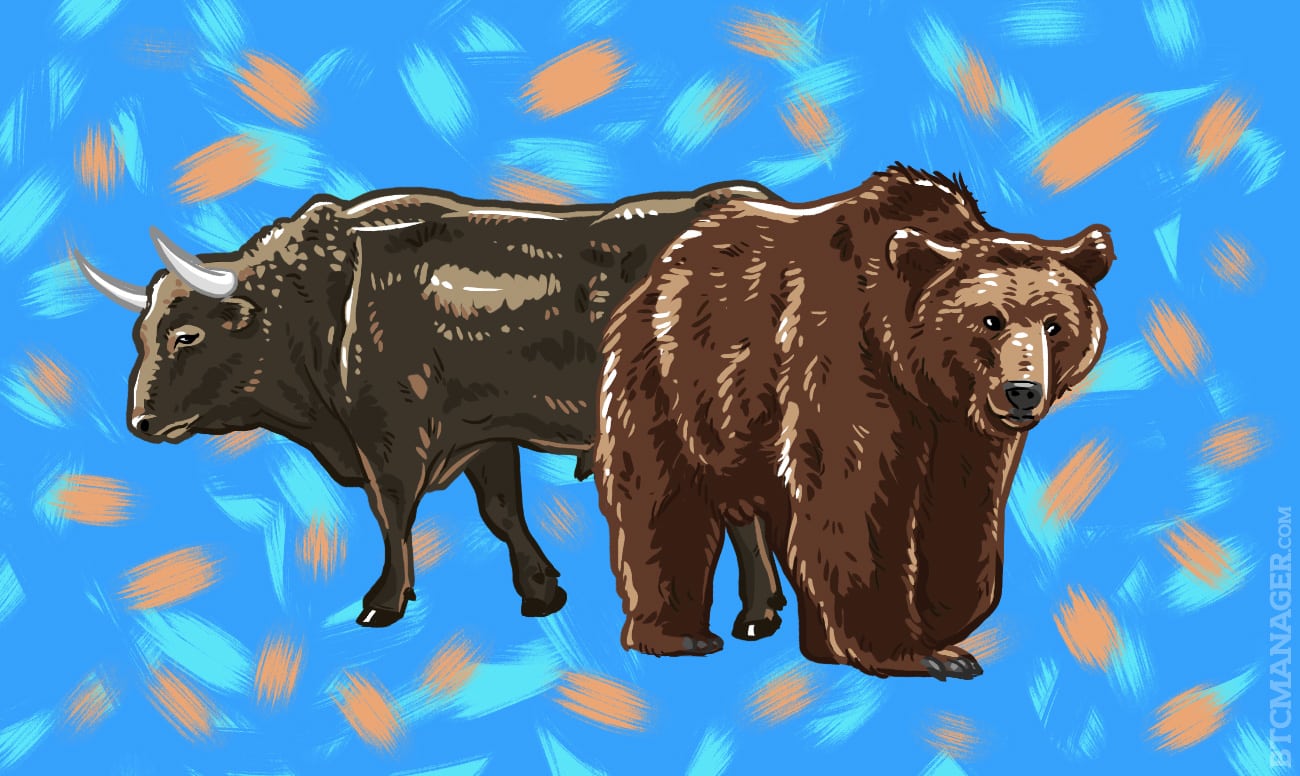 Total crypto market cap added $14.6 billion to its value since Monday morning and now stands at $276 billion. Top ten coins are mostly in green for the last 24 hours with Crypto.com Coin (CRO) leading the pack with 3.6 percent of gains while Cardano (ADA) lost 6.3 percent of its value. At the time of writing bitcoin (BTC) is trading at $9,400 on the Bitstamp daily chart, while ether (ETH) moved up to $246 and Ripple's XRP skyrocketed to $0.204
BTC/USD
Bitcoin closed the trading session on Sunday, July 5 with a loss to $9,073 and remained flat for the seven-day period. The coin was still trading above the uptrend line coming from the last time it touched $8,600 on May 11.
The BTC/USD pair formed a huge green candle to $9,350 on Monday and added 3 percent to its value for the day. The leading cryptocurrency successfully moved out of the $9,000-$9,300 range and peaked near the 50-day EMA.
On Tuesday, July 7, bitcoin made a pullback down to $9,250 but avoided further losses suggesting this was a minor price correction.
The mid-week session on Wednesday was once again positive for bulls and BTC added another 4 percent climbing up to $9,441.
Trading volumes were once again near $21-$22 billion, slightly higher than the average values for the last two weeks.
What we can expect from here is a consolidation above $9,300 and another attempt to break the $9,500-$9,600 resistance zone, which will eventually open the door for an attack of the major levels around $10,000.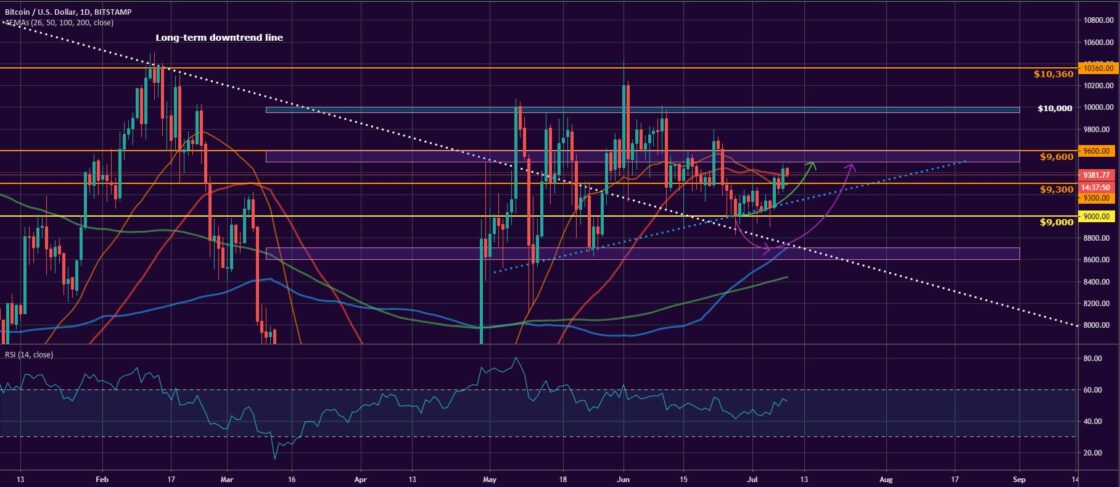 ETH/USD
The Ethereum Project token ETH was gravitating around the 50-day EMA ever since it touched $220 on June 27. The coin formed a short red candle to $227 on Sunday, July 5 and closed the week flat.
The ether opened the new trading period on Monday by following the example of bitcoin and initiating a solid uptrend movement. It climbed up to $241 and added 6 percent to its value. What is more important, the ETH token closed above the mid-term downtrend line for the first time.
On Tuesday, July 7, it dropped down to $235 during intraday but found stability near that level and recovered to $239 in the evening hours of the session.
The third day of the workweek came with more solid gains as the coin climbed up to $247. The price of ETH closed above $245 for the first time in more than a month. The move resulted in a 3.3 percent increase.
In terms of trading volumes, they started to pick up on Monday and peaked at $7.8 billion on Tuesday, up from $4.7 during the weekend then dropped again to $5.5 on Wednesday.