Bitcoin and Ether Market Update: June 11, 2020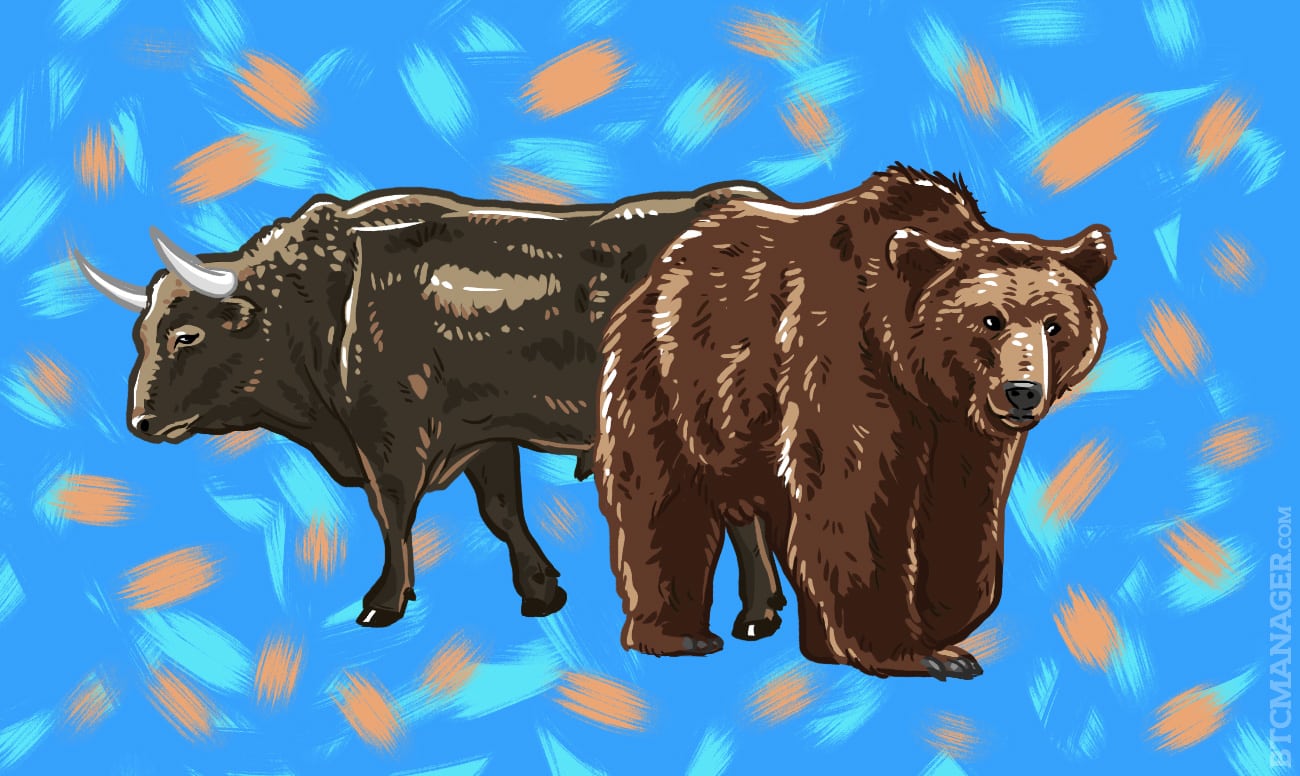 Total crypto market cap added $3.4 billion to its value since Monday morning and now stands at $280.1 billion. Top ten coins are mostly flat for the last 24 hours with Cardano (ADA) adding 1.5 percent to its value while Bitcoin SV (BSV) lost the same percentage. At the time of writing Bitcoin (BTC) is trading at $9,827 on the Bitstamp daily chart, while Ether (ETH) is hovering around $246 and Ripple's XRP nears $0.201.
BTC/USD
Bitcoin was extremely volatile on Sunday, June 7. It was trading in the wide range between $9,824 – $9,375 before closing with a short green candle to $9,750. The coin was 4.4 percent down on a weekly basis.
The BTC/USD pair opened the new trading period on Monday by making a step up to $9,791. Bulls managed to keep the price of the leading cryptocurrency above the major support zones, looking for a break of the indicator cluster zone near at $9,900-$10,000.
The next target on the chart naturally was the mid-term diagonal resistance, followed by the horizontal resistance area.
On Tuesday, June 9, bitcoin remained flat, hovering around the already mentioned levels.
The mid-week session on Wednesday saw BTC fall as low as $9,600 in the early hours before hitting $10,00 in the evening. It closed the day with an increase to $9,900, right at the dynamic resistance.
What we are seeing on Thursday morning is a short pullback after reaching $9,980.
Trading volumes started to pick up on Monday and reached $25 billion, up from $18 billion during the weekend. They remained stable around $21 billion on Tuesday and Wednesday before starting to increase again on Thursday morning, now again at $25 billion.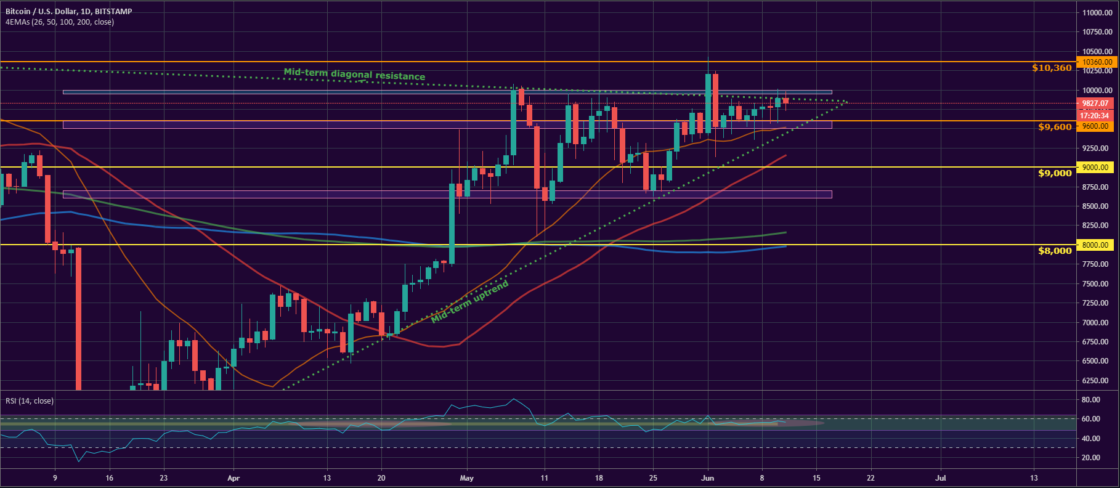 ETH/USD
The Ethereum Project token ended the previous trading week at $244 after adding $2 to its value on Sunday, June 7. The coin dropped as low as $233 during intraday, but recovered in the evening, keeping the support line. It was 2 percent down for the seven-day period.
On Monday, the ETH/USD pair extended gains to $247 and continued its way up towards the next targets – $250-$252.
The session on Tuesday, June 9 was all bears. The extreme pressure they put on "ether" resulted in a flash crash to $215. It was the solid support zone near $216-$220 that provided the required stability for the coin to recover in the evening. It still closed with a small loss to $244.
The third day of the workweek came with a recovery to $248 and a short green candle up.
In terms of trading volumes, they moved up to $10 billion on Monday after falling to $6 billion on Sunday then dropped back to $7 billion on Tuesday and Wednesday.