Bitcoin and Ether Market Update June 17, 2021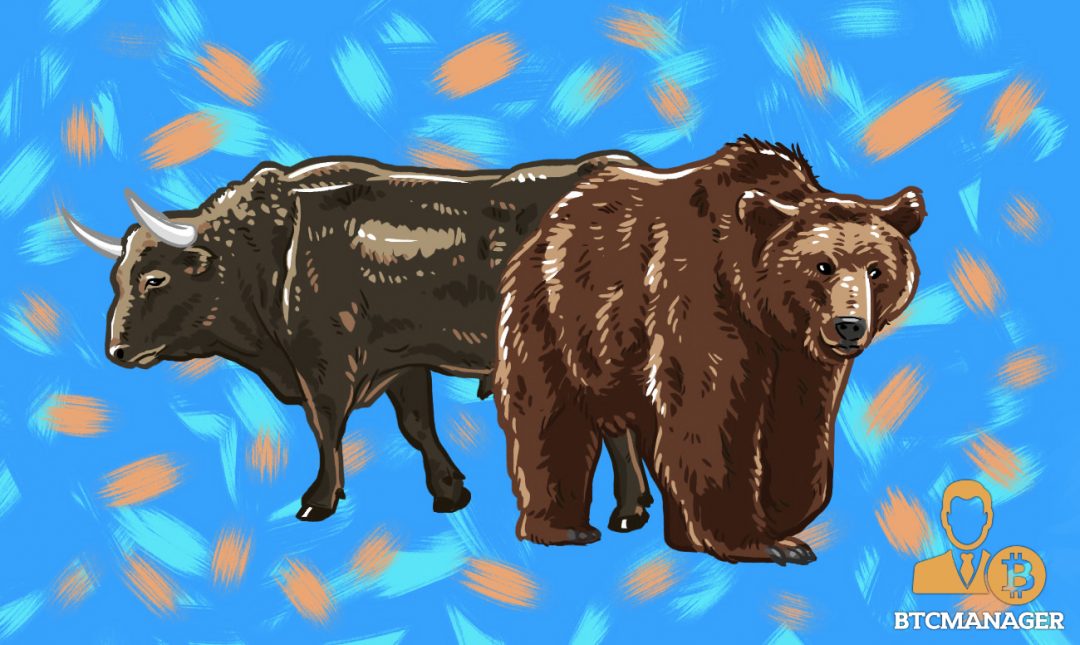 Total crypto market cap erased $64 billion from its value for the period since Monday and now stands at $1.62 trillion. The top ten coins are all in red for the last 24 hours with ether (ETH) losing 2.3 percent, currently trading at $2,430. At the time of writing bitcoin (BTC) is trading at $39,300
BTC/USD
Bitcoin closed the Sunday, June 13 trading at with 9 percent increased after forming a solid green candle to $38,900. The sudden reversal to the upside (which was preceded by a bullish divergence on the RSI) helped the most popular cryptocurrency surpass the important $37,000 line, which recently acted as a local resistance.
What is more, the coin broke above the 21-period EMA on the daily chart, and the downtrend resistance coming as an extension of the diamond pattern from early May. It ended the week 8.8 percent higher compared to the previous 7-day period and 25 percent up from its seven-day period low.
On Monday, the BTC/USD pair continued to move in the upward direction and reached $40,527, closing a daily candle out of the $39,000-$33,500 range for the first time since May 21.
The Tuesday session saw a peak of $41,423, but bulls could not extend the rally to the zone above the January high of $42,000. Instead of that, the coin retraced down to $40,150.
The mid-week day on Wednesday was marked by a significant pullback ahead of the US Federal Reserve meeting. Bitcoin moved down to $38,250 and closed at the 21-period EMA.
What we are seeing on Thursday morning is BTC trading $800 higher, but still struggling to break above the old range.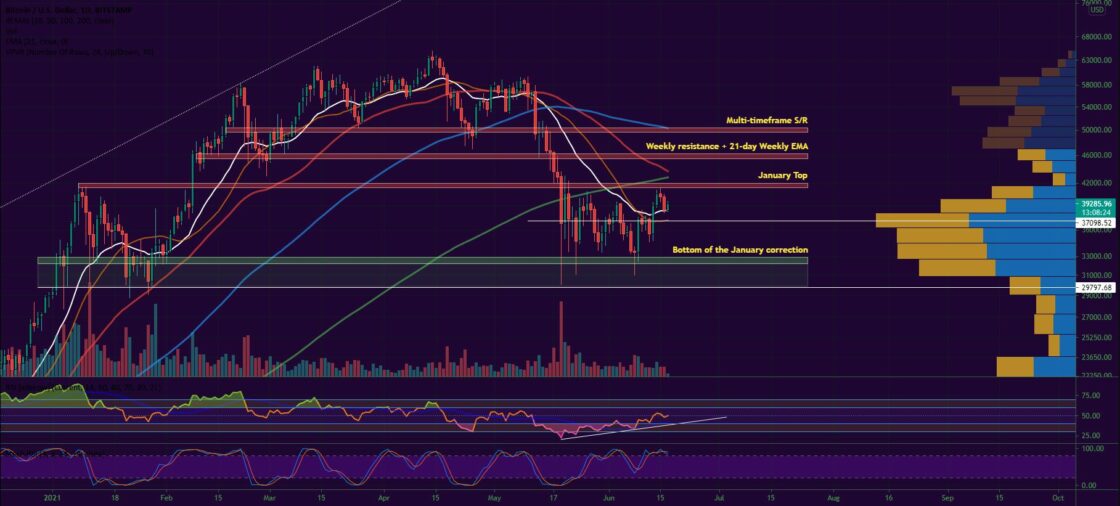 ETH/USD
The Ethereum project token ETH jumped 6.2 percent on Sunday, June 13, and moved back into the long-term uptrend corridor, hitting the $2,500 S/R zone. The coin was using the 23.60% Fibonacci line near $2,362 as a support in the last few days keeping the bullish structure intact. It was 7.4 percent down on a weekly basis.
On Monday, the leading altcoin and leading decentralized applications platform climbed further to $2,611 but suffered once more rejection at the 21-period EMA being unable to close above this dynamic line since June 3. The ether moved away from the mentioned support zone, but the overall trading volumes were not that high to support a potential rally in the upward direction.
The second day of the week came with another rejection at the moving average and a pullback down to $2,540.
This was followed by a deeper retrace on Wednesday, June 16 when the ETH/USD pair erased 6.7 percent of its value and lost both the horizontal and diagonal supports. However, it was able to once again find stability around the first Fibonacci retracement level.
In the early hours of trading on Thursday, ETH is trading slightly higher at $2,430, but still below the mentioned indicators.