Bitcoin and Ethereum Market Update December 29, 2022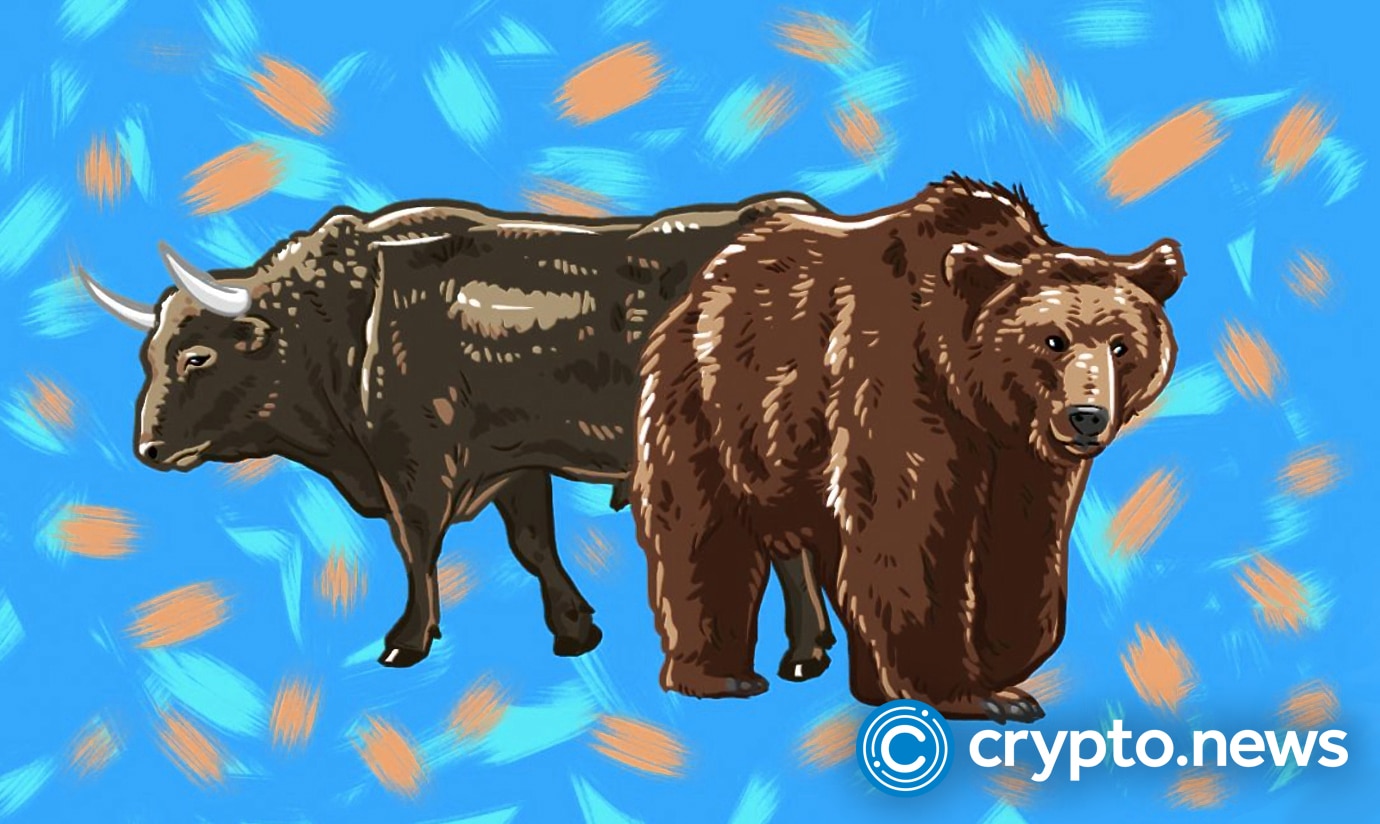 The total crypto market cap is down by $14 billion since Monday and now stands at $797 billion. The top ten currencies are mostly flat for the day. XRP (XRP) and Cardano (ADA) are the worst performers, with 3.5 and 2.1 percent of losses, respectively. At the time of writing, bitcoin (BTC) is trading at $16,660. Ether (ETH) is at $1,200.
BTC/USD
Bitcoin closed the trading day on Sunday, December 25, at $16,840 after a low volatility week. The biggest cryptocurrency remained caught in the extremely narrow price range between $16,500 and $16,900.
The lack of significant trading volume resulted in less than a percent of increase on a weekly basis.
On Monday, the BTC/USDT pair opened the new seven-day period with an unexpected attempt to break above the $17,000 mark and the 21-day EMA dynamic resistance.
However, the lower timeframe setup did not support such a move. On Tuesday, the coin was pushed back 1.3 percent down to $16,700.
The mid-week session on Wednesday came with a second consecutive day in red and a further drop to $16,553.
Overall, the risk assets are going through turbulent times. Both the stock and crypto markets are registering significant losses on a yearly basis with no bottom in sight, given the still fragile fundamental data. Usually, investors should keep a balanced portfolio until the interest rates are stabilized.
As of the time of writing this market update, BTC is trading at $16,612.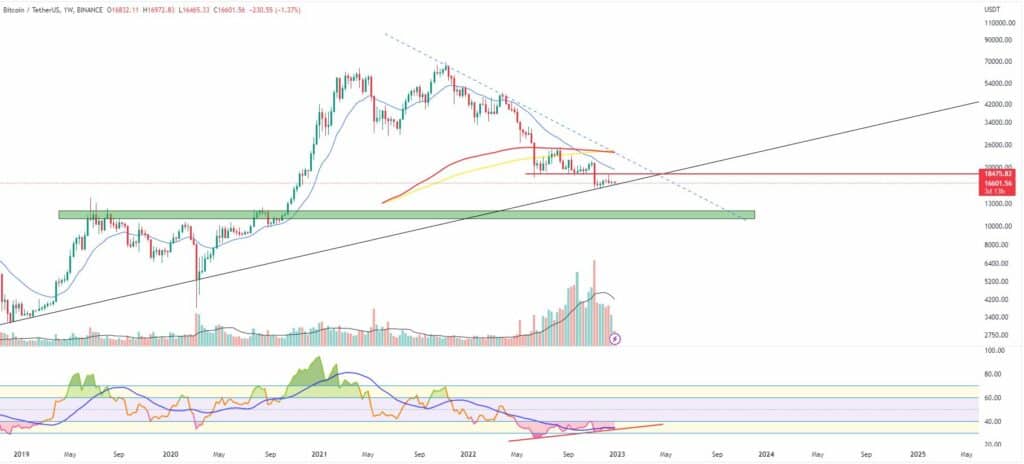 ETH/USD
The Ethereum Project token ETH added 3 percent to its valuation during the last seven days after closing the Sunday trading at $1,218. Like Bitcoin, the leading altcoin has been trading in a narrow range ($1,180-$1,230) since December 20.
On Monday, ETH rose to hit the 21-day EMA at $1,230. The bullish momentum to sustain the breakout attempt was insufficient due to the low volumes during the holiday season.
The ETH/USDT pair erased all gains from the previous session on Tuesday. The coin dropped 1.3 percent and closed the day at $1,211.
The third day of the workweek came with a continuation of the local downtrend. This time the coin hit $1,189. We are seeing a slight increase in ETH price as the coin rose to $1,200.
It is also worth noting that on the weekly timeframe, the most popular altcoin continues to trade in a Bear Pennant formation – a downtrend continuation pattern. At this stage, a clean weekly candle close below $1,150 will serve as a confirmation. On the other hand, a break in the opposite direction (meaning a weekly close above $1,300-$1,320) will fully invalidate the setup.
The trading volumes remain low while the Relative Strength Index (RSI) has stabilized in its mid-area.