Bitcoin and Other Cryptocurrency Fraud on the Rise in Britain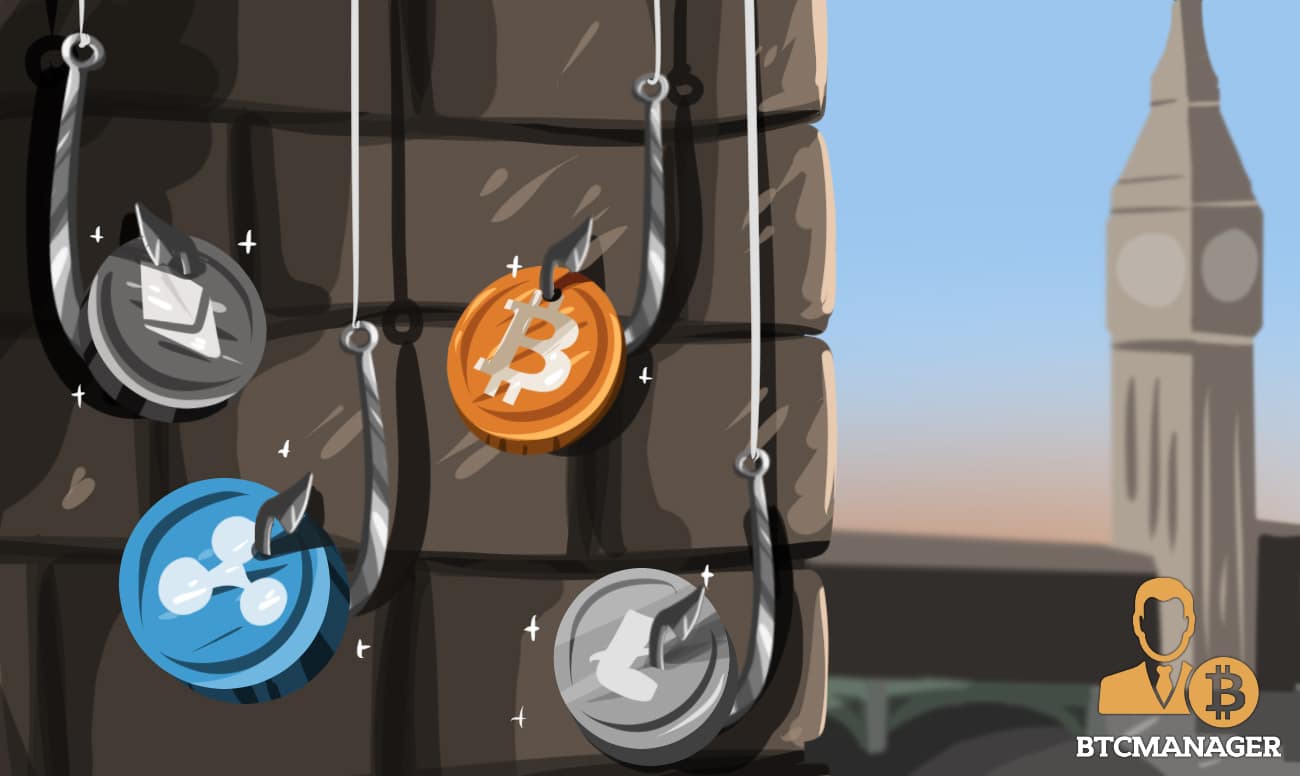 According to the Financial Conduct Authority (FCA), a British watchdog, cryptocurrency fraud is on the rise in Britain according to Reuters report on August 17, 2018. The fraudsters lure their victims with promises of instant wealth through their "investment packages."
Two and a Half Million Dollars Lost to Fraud
A report released by the watchdog reveals that victims of fraud have lost over $2.5 million.  Scammers are luring in unsuspecting citizens by using celebrity photos and promising handsome returns on investments.
They are taking advantage of the fact that the FCA does not regulate cryptocurrencies and the naïve consumers are easily caught with the allure of instant wealth.
Most of the scams are done online, and payments are made with either fiat or significant cryptocurrencies like bitcoin and ether. According to the FCA, most of these scams are operating offshore although their websites claim to be operating from the U.K.
Even though the FCA has received numerous complaints from consumers who have been fleeced of their money, there is very little they can do because the FCA doesn't regulate the cryptocurrency market.
Social media and cold-calling are the primary recruitment channels for these scams. Users are usually encouraged to open trading accounts with these fraudulent businesses, and this is where the fraud begins. Not only do their clients end-up losing all their investments but some go ahead and steal credit card information which they use to steal even more money from the unsuspecting victims.
Once an initial deposit has been made, victims are often lured into making even more profits by depositing more money, and lots of people fall prey to this deception.
Can the Authorities Intervene?
The FCA only compensates losses to fraud in markets they regulate, so compensation is usually out of the question.  After receiving so many complaints from the public, the City of London Policy decided to do something about it. They launched a course on cryptocurrency on the Economic Crime Academy.
The idea is to disseminate information on cryptocurrency to the offices to help them understand the cryptocurrency environment. This will help them know how best to handle the complaints they receive from the public.

A Widespread Problem
It's not just the U.K. citizens that are victims of cryptocurrency fraud though. For instance, a Finnish 22-year old Bitcoin millionaire lost $35 million worth of Bitcoin to a sophisticated confidence scam on August 15, 2018. He thought he was investing in a new coin but as it turned it, it was a cleverly crafted scam.  
On July 24, 2018, the BitFunder founder pleaded guilty to charges of fraud that saw investors lose millions. These are just two examples, but the issue of fraud is widespread.
If you are a cryptocurrency investor or trader, it is important to realize that safety starts with you. There is very little that can be done in the courts, so money lost to cryptocurrency is almost as good as gone with the wind. Keep the emotions out of investment and avoid any get-rich-quick scheme you come across.