Bitcoin May Break 20K Within 3 Months, But Risks of Volatility Remain High 
After weeks of accumulation, Bitcoin finally touched $20,000 for the first time since August. This is the third time Bitcoin stands above $12,000 in 2020. 
The general sentiment in the Bitcoin market remains positive despite the traditional markets around the shown weakness amid uncertainties. Additionally, some analysts claim that Bitcoin is "decoupling" from traditional markets and acts more and more like a safe-haven asset.  
The recent gain of Bitcoin is considered to be driven by the buying of Square and the spot market. Institutional investors continue to buy in more Bitcoin to hedge against inflation, and the long contracts held by institutions reach an all-time high. On-chain analysts are proposing that Bitcoin could break $20,000 within 3 months. 
According to Nigel Green, the CEO of deVere Group, the U.S inflationary measures and high level of adoption are bullish indicators that could start a bull run:
"There's been something of an avalanche of interest in Bitcoin in recent weeks from household-name investors. Investor activity is picking up considerably with various on-chain metrics and ongoing – and heightening – global political, economic and social turbulence suggesting that there will be a price surge before the end of the year." 
Green is not the only one envisioning a bull run. Famous trader BTC Jack also expects Bitcoin to test the $12,000 and moon to $14,000 in October.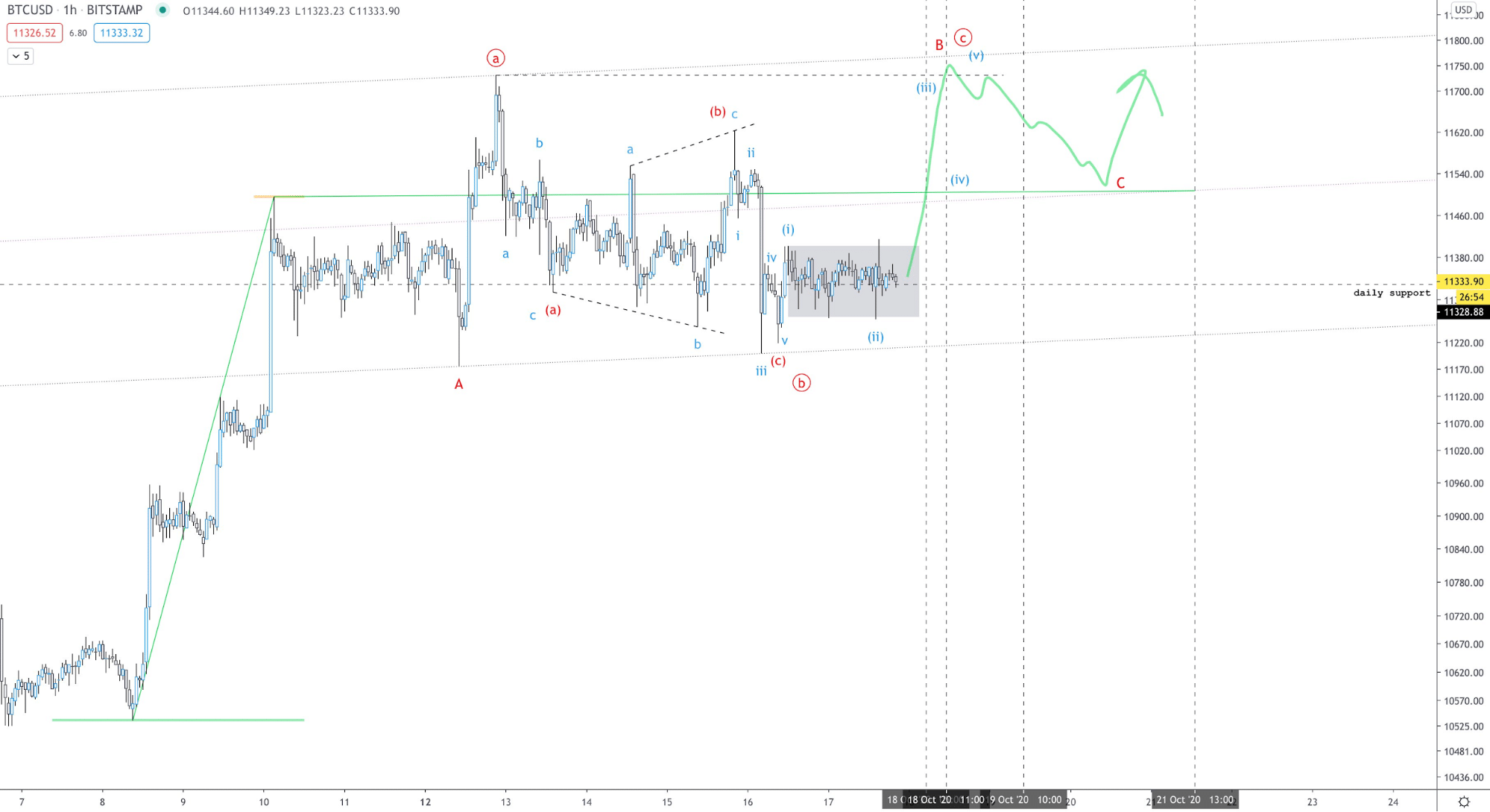 While Bitcoin testing $12,000 sends a positive signal to the market, this level has proved to be a hard nut to crack, and it is unlikely for Bitcoin to crack this level on the first try. Currently, the futures market seems rather cautious compared with the spot market. If we look back on the previous bull runs, they always started first in the futures market. The contrast between the futures market and the spot market may increase the volatility of BTC in the near-term. 
If you want to secure your investment or take advantage of volatility, here are two options worthy of trying.
Option 1: A Wallet Designed for Traders and HODLers
You might want to continue to hodl your BTC and wait for the market to give a clear signal. However, as we don't know how long it will be, meanwhile you could consider storing your BTC into an interest-bearing wallet, where your deposit could gain up to a 30% annualized interest rate. 
Option 2: Managing Trading with Less Risks
As long as there is volatility, there are opportunities to make profits. Using leverage, traders can open a long or short position X times more than their actual capital. Bexplus, a leading cryptocurrency leverage trading platform, even offers a 100x leverage. Even at times of great volatility, you can generate profits with the help of Bexplus. And its Stop Loss & Take Profit options could help you lower the risks and lock in profits. 

Bexplus – Recommended Leverage Trading Platform
No KYC requirement, registration with Email verification within a few minutes
Demo account with 10 BTC for traders to get familiar with leverage trading
100% bonus for every deposit and 10% off of transaction fee
Intuitive and full-featured App on Apple App Store and Google Play
Affiliate program with up to 50% commission reward
24/7 customer support