Bitcoin Cash (BCH) Poised to Undergo First Halving; Miners Hold Tight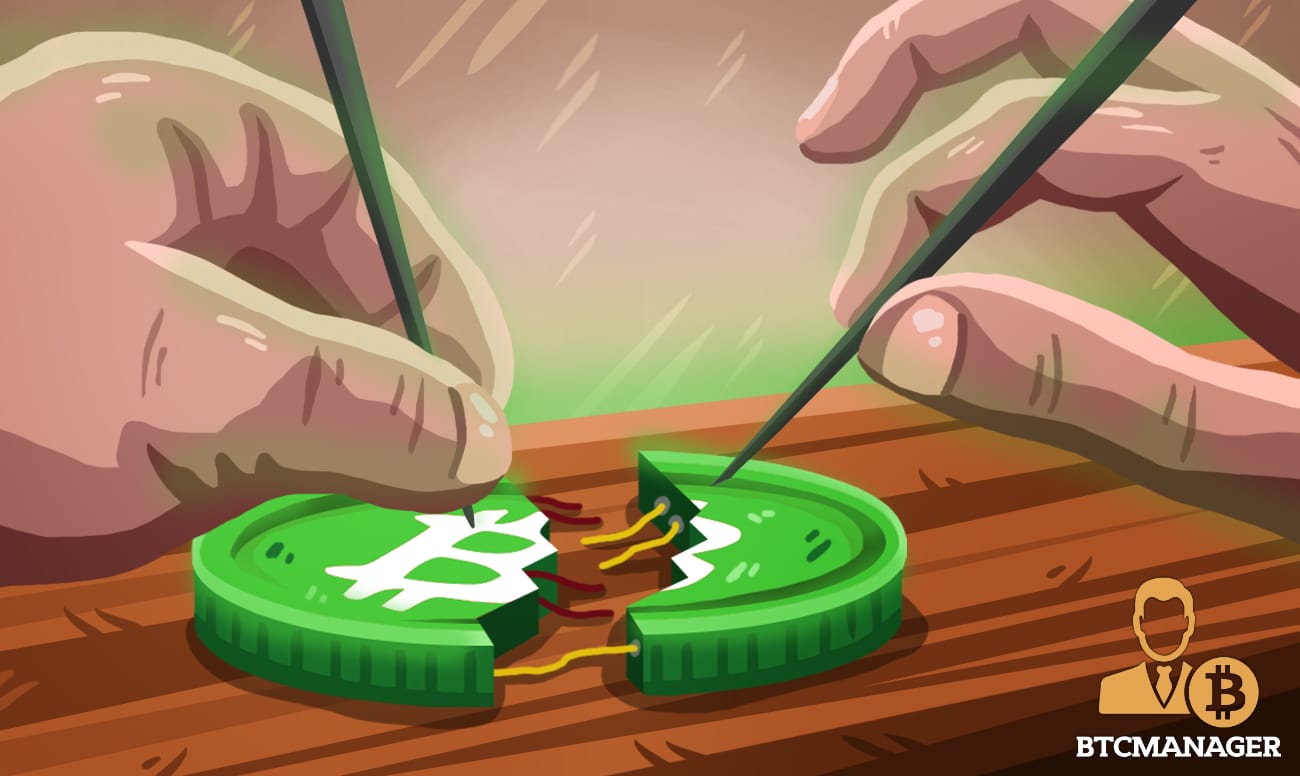 The fifth-largest cryptocurrency by market cap, Bitcoin Cash (BCH) is set to undergo halving today, April 8, 2020, which means that the number of BCH coins created approximately every 10 minutes will fall from the current 12.5 to 6.25. Notably, this will be a milestone in BCH's relatively short history, as typically – at least in case of Bitcoin (BTC) – halvings are preceded or succeeded by a dramatic price movement of the underlying cryptocurrency.
BCH Set to Undergo Halving
In a major milestone for the community, Bitcoin Cash is all prepared to undergo coin halving at block 630,000, expected to occur April 8 morning ET. At the time of writing, according to cryptocurrency data site CoinGecko, there are roughly 10 hours left for the BCH halving.
Essentially, the halving will make BCH coins per block more scarce so as to ensure that Bitcoin Cash's total supply reaches 21 million eventually.
Further, the implications of the halving would differ depending on the capacity in which one might be associated with Bitcoin Cash.
For instance, for BCH traders, they can expect price-volatility during this period. On the other hand, BCH miners can expect to earn lower mining rewards after the halving. Experts, however, opine that although the mining rewards might be cut in the short-term, the long-term profitability for BCH miners wouldn't undergo a dramatic change.
BSV and BTC Halvings to Follow
Notably, the BCH halving will be followed by Bitcoin SV (BSV) halving which is expected to take place tomorrow, and later, the Bitcoin (BTC) halving poised to occur in May. As many of the close followers of the crypto industry might know, BSV forked off from BCH last year after differences surfaced in the BCH camp between Roger Ver and Craig Wright.
Halvings are typically viewed as a monumental for cryptocurrencies as they can play an influential role in gauging the stance of miners toward the digital token.
Typically, miners tend to exit mining of a digital currency that is slated to undergo halving in the short-term because of the lack of incentive in the form of fewer tokens generated. This short-term mass exodus of miners can also dramatically reduce the hash power of the blockchain network which makes it more susceptible to the infamous 51% hack attacks.