Bitcoin Classic Beta Now Released For Testing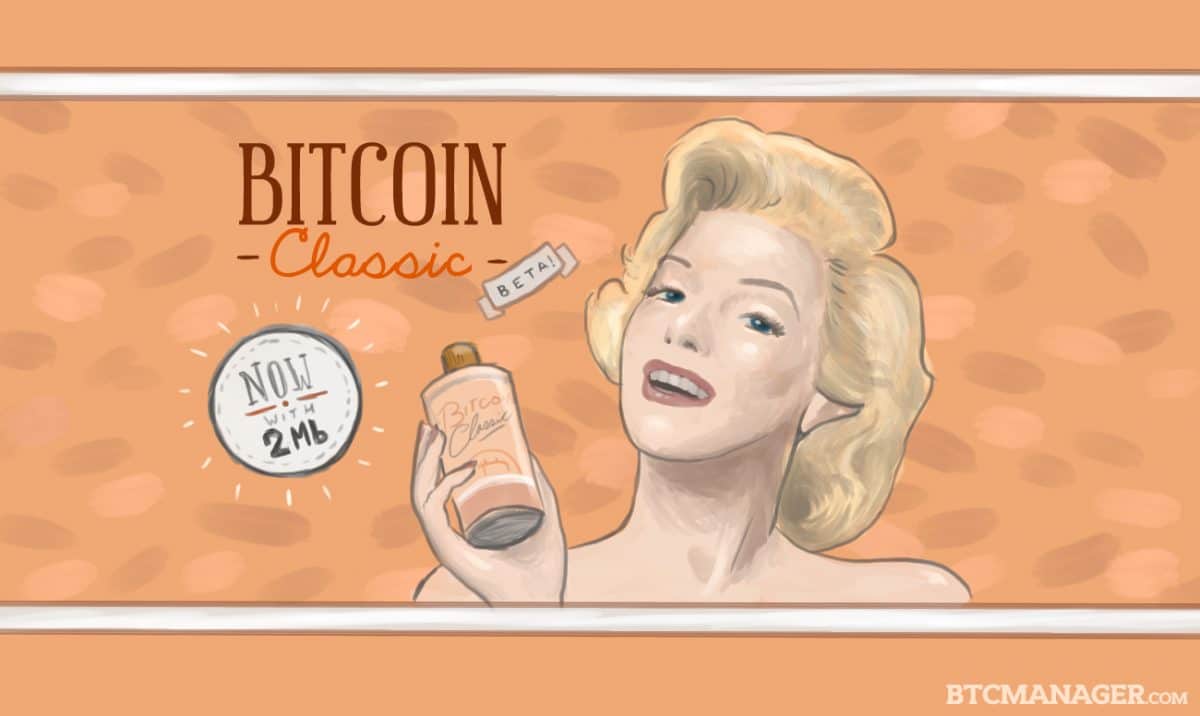 Bitcoin Classic has reached the next stage of implementation. Today Jeff Garzik announced on GitHub that Bitcoin Classic 0.11.2.cl1 Beta 2 can be downloaded on GitHub or at the Bitcoin Classic website.
"This is a test release, not intended for mining," Garzik notes in the announcement.
The immediate goal is to have companies and individuals run extra nodes, taking the total of reachable nodes on the network from the current total of approximately 5000 to an ideal 8000.
"As you can see on this website, most node upgrades happen during the first 30 days of a release," says Garzik. His statement also points out that SPV nodes will not need to upgrade. Up-to-date tracking of nodes can be followed on CoinDance.
This latest development in the block size debate comes within hours of the previously scheduled release of Bitcoin Core 0.12.0 release candidate 3. This "new major version release" brings new
features, bug fixes, as well as other improvements. Chief among the new features is signature validation using libsecp256k1 and opt-in replace-by-fee transactions.
Classic is a controversial hard fork of the Bitcoin protocol which, according to Bitcoin Classic's website, is "starting out as a one-feature patch that will increase Bitcoin Core's blocksize limit to 2MB." Besides Garzik, Classic's supporters include many prominent names and business in Bitcoin, including Jonathan Toomim, Gavin Andresen, Peter Rizun, Roger Ver, Peter Ng, Coinbase, OKCoin, Bitstamp, Xapo and Bitcoin.com. Mining pools that have expressed their interest in Classic include Bitmain/Antpool, BitFury, BW.COM, HAOBTC.com and KnCMiner. Classic has seen a sharp rise in interest since developer Mike Hearn announced he was abandoning Bitcoin.
"Bitcoin Classic seeks to cooperate with other Bitcoin clients, to make sure the 2 MB upgrade goes smoothly," says Garzik on behalf of Bitcoin Classic. "Bitcoin devs will submit the BIP and the necessary software changes, and will assist where needed. We welcome an open market of innovation and continuous improvement. Our goal is not to replace, but to make it possible for many competing clients to thrive. This will enable Bitcoin to maintain the market dominance it has today."
Bitcoin Core intends to implement a soft fork including deployment of the Segregated Witness feature later in the spring.