Bitcoin Core Version 0.22.0 is Now Live, Here's What it Includes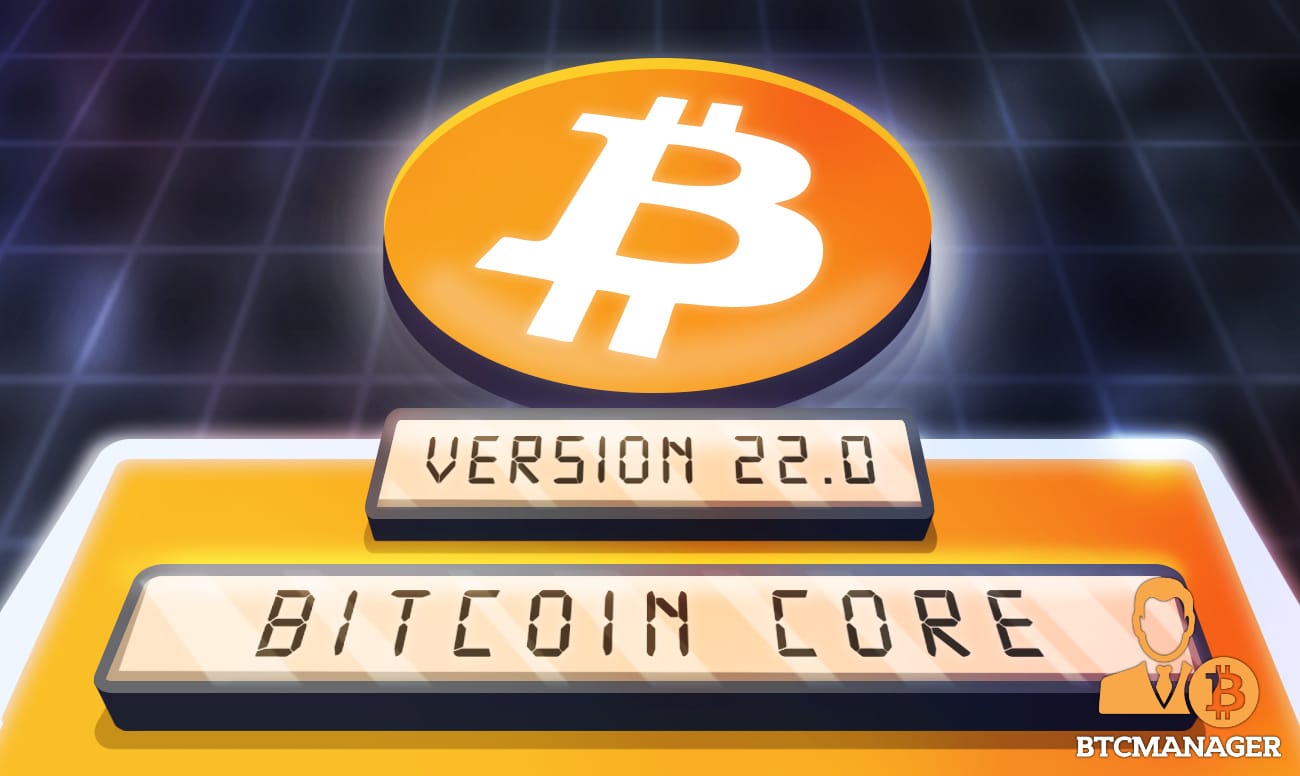 The Bitcoin development team has successfully launched version 22.0 of the open-source Bitcoin software. The latest version comes with a plethora of features, updated translations, bug fixes, and performance improvements.
Bitcoin Core Version 22.0
Exactly eight months after rolling out version 0.21.0 of the Bitcoin Core open-source software, the ever-dedicated Bitcoin development team has released version 0.22.0, implementing a vast array of bug fixes, performance improvements, and more.
According to the release notes made available by the Linux Foundation, Bitcoin network users using an older version of the software are required to install the latest update as soon as possible, in order to enjoy the implemented features.
"If you are running an older version, shut it down, wait until it has completely shut down (might take a few minutes in some cases), then run the installer (on Windows) or just copy over '/Applications/Bitcoin-Qt' (on Mac) or 'bitcoind'/`bitcoin-qt' (on Linux)," sated the team, adding "Upgrading directly from a version of Bitcoin Core that has reached its E0L is possible, but it might take some time if the data directory needs to be migrated. Old wallet versions of Bitcoin Core are generally supported."
Key Improvements
The latest Bitcoin Core software now enables users to enjoy Bitcoin as an Invisible Internet Project (I2P). For the uninitiated, I2P is simply an anonymous network layer that fosters censorship resistance, and anonymous peer-to-peer communication, thereby further boosting privacy.
What's more, the team says Bitcoin Core Version 22.0 no longer supports Tor version 2 hidden services, in favor of Tor v3, and as such, the Bitcoin Core network will permanently ignore Tor v2 addresses, henceforth. 
That's not all, the update has also improved remote procedure calls (RPC), introduced new commands to the command-line interface, and more.
"Bitcoin core is supported and extensively tested on operating systems running on the Linux kernel, macOS 10.14 plus, and Windows 7 and newer versions. Bitcoin Core will also work on most other Unix-like systems but is not as frequently tested on them. It is not recommended to use Bitcoin Core on unsupported systems," the team added.
Since the creation of Bitcoin by Satoshi Nakamoto, bad actors have been unable to successfully orchestrate an attack on the network, thanks to the resilience and dedication of Bitcoin developers scattered across the globe.
Notably, a total of 128 blockchain experts have been credited for their work on Bitcoin Core version 22.
At press time, bitcoin (BTC) is trading around $45,979, with a market cap of $865.13 billion, according to CoinMarketCap.