Staunch Bitcoin Critic Claims He's Lost His Bitcoin, Crypto Twitter Reacts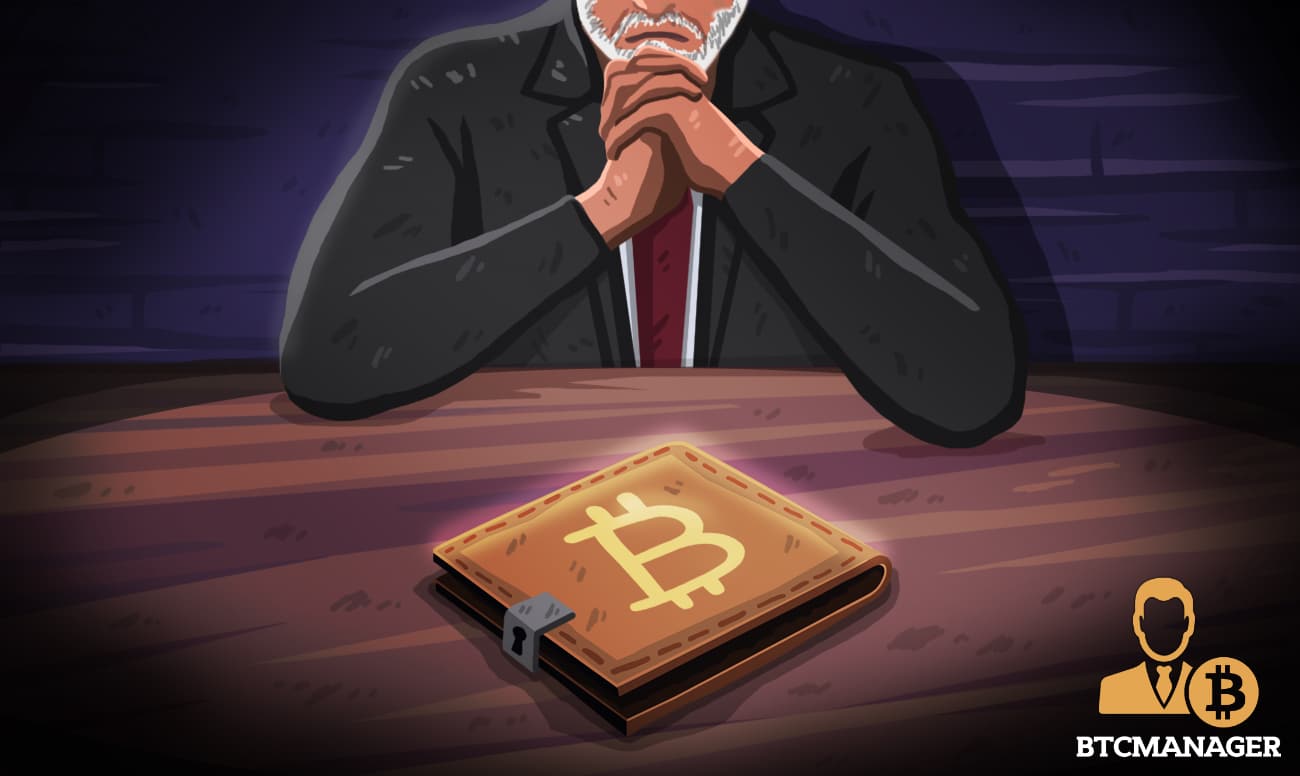 Peter Schiff, an American stockbroker, financial commentator, economist and bitcoin (BTC)  critic has taken to Twitter to claim that he has suddenly lost access to his bitcoin wallet despite entering the correct password.
Peter Schiff Loses his Bitcoin 
On January 19, 2020, popular bitcoin hater, Peter Schiff announced on Twitter that he had lost access to his Bitcoin Wallet, despite entering the exact password. The highly reputed American economist also stated categorically that he has always known that holding bitcoin was a bad idea and this incident further confirms it.
Schiff tweeted:
"I just lost all the #Bitcoin I have ever owned. My wallet got corrupted somehow and my password is no longer valid. So now not only is my Bitcoin intrinsically worthless; it has no market value either. I knew owning Bitcoin was a bad idea. I just never realized it was this bad!"
Twitter Hammer Down Schiff 
Interestingly, Schiff's tweet has not gone down well with crypto enthusiasts on the popular microblogging platform, with many criticizing him for his inability to securely store his password and private keys.
Twitter user @JohnLilic tweeted:
"The other problem is you're also hostile jackass towards a technology you don't understand and don't know how to use in addition to not knowing how to do basic tasks like securely storing a password for seed phrase." 
Jared Tate tweeted:
"You didn't lose anything if you backed up your seed phrase/ private keys. You can port them to a better wallet. In 2013 I had my car broken into and my laptops w/ a large sum of $BTC were stolen. I had bought $3k in silver coins that day. I got the #bitcoin back. Never the Silver."
Since Schiff has always made it clear that he sees nothing good in the world's flagship cryptocurrency, some members of crypto Twitter have opined that his latest claims of losing his entire bitcoin just because of a password error could just be another publicity stunt against bitcoin or an indicator of how little the gold bug knows about the blockchain technology which underpins Bitcoin.
The Crypto Lark tweeted:
"Oh Peter, really mate? This is likely another BS publicity stunt. If not, then you are simply admitting you were unable to safely store your password, which is your fault, not bitcoin's fault. Can't believe people actually sent you bitcoin a few months ago."